March 5
For I am convinced that neither death, nor life, nor angels, nor principalities, nor things present, nor things to come, nor powers, nor height, nor depth, nor any other created thing, will be able to separate us from the love of God, which is in Christ Jesus our Lord. - Romans 8:38-39
A pilot is shot down, and lands his fighter jet in the ocean. He is knocked out. The airplane is sinking as a carrier-based helicopter approaches. The rescue team leaps into the sea, and slips a harness around the unconscious pilot. He is lifted into the safety of the helicopter. Though he is out cold and cannot hold onto the harness, the harness holds onto him. God's love is so relentless that when we are battered by foes seen and unseen, and have difficulty holding on to Him, He grips us tenaciously.
Click here to sign up for your free Winning Walk newsletter!
OUR THANK YOU TO YOU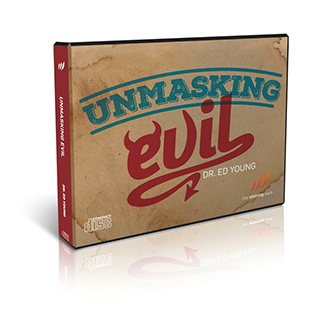 Unmasking Evil: Get Proven Truth About Evil and Suffering

To help you find real answers about suffering and evil, we want to send you Dr. Ed Young's new CD series called Unmasking Evil. It's our gift to thank you for your best gift by our March 31st financial year-end deadline. In this 5-message series, you'll discover why God must allow suffering to continue for a time, how to respond to the evil in our world, and God's ultimate plan to rid his creation of pain and heartache forever.