May 19
For by these He has granted to us His precious and magnificent promises, so that by them you may become partakers of the divine nature, having escaped the corruption that is in the world by lust. -2 Peter 1:4
Siring means sharing. In fathering a child, a man passes on the essence of himself, while recognizing the child will have his distinct ways. All humans are created by God, but sin separated us from His character. In the salvation covenant through Christ, the Creator becomes Abba Father—"Dad." The new birth means we participate in God's very nature. The moment each of my sons came into the world, my home, food and resources were theirs. So when we are born into God's Kingdom through Jesus Christ, all His promises are ours, by inheritance.
Click here to sign up for your free Winning Walk newsletter!
---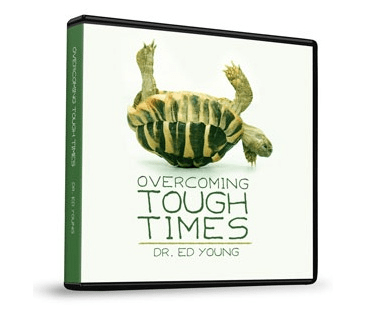 Endure Suffering with Unwavering Faith
Dr. Ed Young looks to the book of Job in his CD series, Overcoming Tough Times, and finds answers to the question we all ask in the face of suffering: "Why is this happening to me?" Dr. Young helps you answer this question through the five messages in this series, including:
"The Purpose of Suffering"
"How NOT to Comfort"
"The Great Question"
"The Great Affirmation"
"The Source of Wisdom"
Overcoming Tough Times is our gift to thank you for your donation to The Winning Walk, so please give generously now. And may you be encouraged to face your own suffering with unwavering faith.