May 6
The LORD is my shepherd, I shall not want.
Psalm 23:1
"This is easy!" I thought when I first became a Christian. Trust Jesus, He takes away the penalty of your sin, and that's it. Then a Sunday school teacher explained Christian behavior. "This is hard," I concluded. I discovered concepts like unlimited forgiveness, turning the other cheek and going the second mile. "This is impossible!" I thought. So I passed through the "easy," "hard," and "impossible" stages of Christian growth and arrived at a fourth—emptiness. That's the point at which the Good Shepherd can fill you up. You have to come to the empty stage before you "want," and you have to "want" before you can be filled.
Click here to sign up for your free Winning Walk newsletter!
OUR THANK YOU TO YOU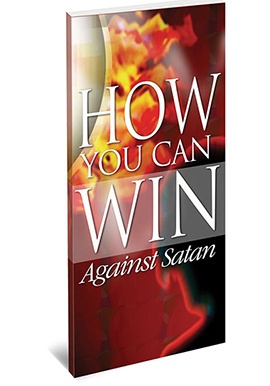 Defend Yourself Against Satan's Attacks!
Satan uses everything in his arsenal to keep you from fulfilling God's plan and purpose for your life. So how can you be on the winning side in the ongoing war against evil? And how can
you
win the specific battles you face in your own life? Dr. Ed Young answers these questions in his booklet,
How You Can Win Against Satan
. It's our gift to thank you for your donation today.
Find out more
.