Conexión Vertical - 13 de Junio


"DALE... LO POCO QUE TIENES"
Jesús cruzó al otro lado del mar de Galilea, subió a una colina y se sentó allí rodeado de sus discípulos. Enseguida vio que una gran multitud venía a su encuentro. Dirigiéndose a Felipe, le preguntó:—
¿Dónde podemos comprar pan para alimentar a toda esta gente? Felipe contestó: — ¡Aunque trabajáramos meses enteros, no tendríamos el dinero suficiente para alimentar a toda esta gente!
Entonces habló Andrés, el hermano de Simón Pedro: «AQUÍ HAY UN MUCHACHITO QUE TIENE CINCO PANES DE CEBADA Y DOS PESCADOS. ¿Pero de qué sirven ante esta enorme multitud?».
Jesús dijo: «Díganles a todos que se sienten». Así que todos se sentaron sobre la hierba, en las laderas. (Sólo contando a los hombres sumaban alrededor de cinco mil). Luego Jesús tomó los panes, DIO GRACIAS A DIOS Y LOS DISTRIBUYÓ ENTRE LA GENTE. Después hizo lo mismo con los pescados. Y todos comieron cuanto quisieron. (Juan 6:1-14)
En esa ocasión, Jesús utilizó lo poco que este niño tenía. Lo hizo también con la mujer que solo tenía una pequeña ración de carne y un poquito de aceite, cuando el profeta Elías le pidió un bocado de pan y después milagrosamente Dios les proveyó más. Incluso con la viuda que se acercó al profeta, pidiendo ayuda porque querían llevarse a sus hijos como parte de la deuda que su esposo había dejado al morir, y éste le dijo: ¿Qué tienes en tu casa? Ella contesto: No tengo nada, solo un frasco de aceite de oliva, y ese aceite fue multiplicado para pagar su deuda.
Cada uno tiene un tesoro dentro de sí mismo para ser explotado, si se lo damos a Dios, Él transformará lo poco que tenemos en mucho y no solo para la suplir la necesidad de una persona sino para todas las que están a nuestro alrededor.
¡Dios quiere que usemos lo que tenemos, ese poco que está durmiendo y no ha despertado aún!
Soraida Fuentes
Haz clic aquí para visitar la página de CVC La Voz
Si necesitas oración o consejería, CVC La Voz tiene personas preparados para recibir ayuda. CVC La Voz Radio Cristiana provee contenido dinámico y relevante diariamente para impactar vidas. Tenemos un grupo dedicado de consejeros listo para recibir su petición de oración, comentarios o preguntas.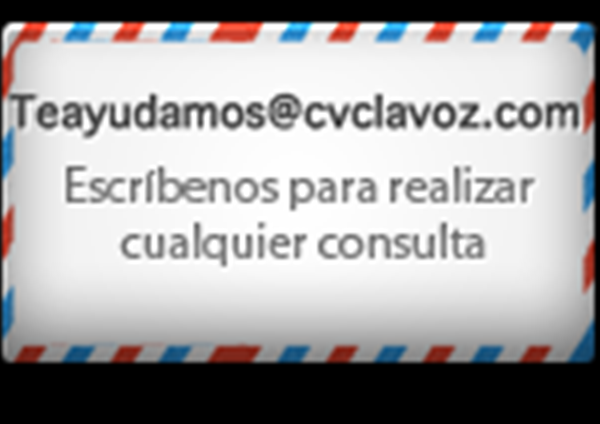 Recently on Conexión Vertical
Follow us on Facebook
Get Conexión Vertical devotionals directly to your News Feed.
Have something to say about this article? Leave your comment via Facebook below!
advertise with us
Example: "Gen 1:1" "John 3" "Moses" "trust"
Advanced Search
Listen to Your Favorite Pastors