Conexión Vertical - 22 de Julio


¿Convencido?
Hechos 26:27-28 ¿Crees, oh rey Agripa, a los profetas? Yo sé que crees. Entonces Agripa dijo a Pablo: Por poco me persuades a ser cristiano.
Aquí está el apóstol Pablo, presentando su defensa ante el rey Agripa. Pablo explica que ha estado predicando debido a una visión celestial y su encuentro personal con Jesús camino a Damasco, Pablo resume en pocas palabras el mensaje que ha estado llevando; "… que se arrepintiesen y se convirtiesen a Dios, haciendo obras dignas de arrepentimiento".
Pablo sabe que el rey Agripa ha sido testigo de muchos de los acontecimientos e inclusive está convencido de que éste cree a los profetas. Sin embargo, las palabras del rey Agripa son desalentadoras. "Por poco me convences a ser Cristiano". Nada de lo que el rey había visto, vivido o experimentado pareció ser suficiente para convencerle a seguir a Jesús, ni siquiera su encuentro con el más grande apóstol de toda la historia.
Muchas veces las cosas que hemos visto no son suficientes para convencernos a seguir a Jesús, quizá un familiar nos ha hablado, o vemos visto un milagro de Dios en sus dificultades. Muchos hemos sido testigos del cambio de Dios en la vida de alguna persona, pero en algunos casos ni siquiera eso es suficiente.
Quizá en tu caso ya conoces a Jesús y vas a la iglesia cada domingo, pero ¿podrías reconocer alguna área en donde aún no pareces convencido? Quizá en tu área familiar, o prácticas que debes abandonar, probablemente el pastor ha predicado acerca de tu participación en un ministerio pero aun no estás seguro, o en tu matrimonio pero aun no te convences. No sé cual sea el área pero tú la conoces. No tomes la actitud del rey Agripa, no ignores a Dios hablando a tu vida por medio de una persona o la misma biblia.
El rey Agripa tenia una gran posición, poder y toda la estabilidad económica que un hombre pudiese desear. Seguramente tenía amigos diciéndole que no era necesario seguir a Jesús y que prestar oído a el loco de Pablo era perder el tiempo, pero al despreciar las enseñanzas, automáticamente renunció a su salvación, a su esperanza de vida, al perdón que sólo se obtiene a través de Jesús y por ende el mismo firmó su condena.
¿Qué cosas estás perdiendo tú? acaso ¿bendiciones, paz, descanso, promesas? No confíes en tu estabilidad económica, amigos, familiares o costumbres, no pierdas más tu tiempo, el mensaje es el mismo, "… que se arrepintiesen y se convirtiesen a Dios, haciendo obras dignas de arrepentimiento". Escucha la voz de Dios y déjate convencer por su amor y propósitos para tu vida.
Dios desea personas con convicción, ¿estás convencido?
Dilean Canas
Haz clic aquí para visitar la página de CVC La Voz
Si necesitas oración o consejería, CVC La Voz tiene personas preparados para recibir ayuda. CVC La Voz Radio Cristiana provee contenido dinámico y relevante diariamente para impactar vidas. Tenemos un grupo dedicado de consejeros listo para recibir su petición de oración, comentarios o preguntas.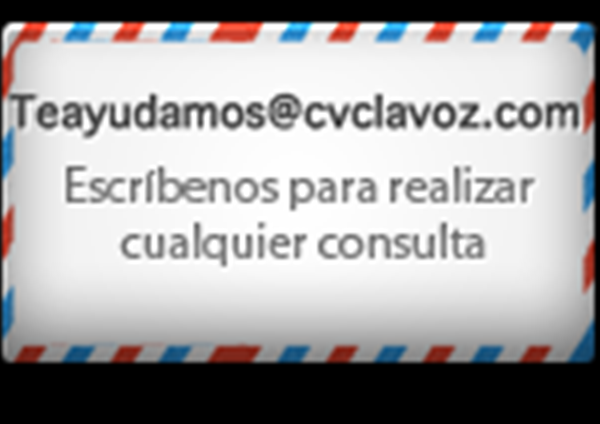 Recently on Conexión Vertical
Follow us on Facebook
Get Conexión Vertical devotionals directly to your News Feed.
Have something to say about this article? Leave your comment via Facebook below!
advertise with us
Example: "Gen 1:1" "John 3" "Moses" "trust"
Advanced Search
Listen to Your Favorite Pastors