Ed Young Television Devotional
Don't Sow Sparingly
Remember this: Whoever sows sparingly will also reap sparingly, and whoever sows generously will also reap generously. Each man should give what he has decided in his heart to give, not reluctantly or under compulsion, for God loves a cheerful giver. 
2 Corinthians 9:6-7
Providing for people in need is a way of giving thanks for what we have been given. It's like silently saying, God has blessed me and He has asked me to share that with you.
If we are generous, God will return the favor. When we sow, we scatter God's blessings for growth. When we reap, we harvest those blessings. Reaping and sowing are a unified, continuous process that re­quires a diligent and ongoing obedience to God.
When you are obedient and share what you have with others, you will be provided with all you need, every time you need it. When you give cheerfully and unselfishly, you are demonstrating your faith. And the hearts of those you touch, even with the smallest of gestures, will be blessed as they give thanks to God for your obedience.
Dear God, I want others to see your love shining through me. Help me to be more of a cheerful giver, as I commit to being more obedient to your Word. In Jesus Christ's name I pray, Amen.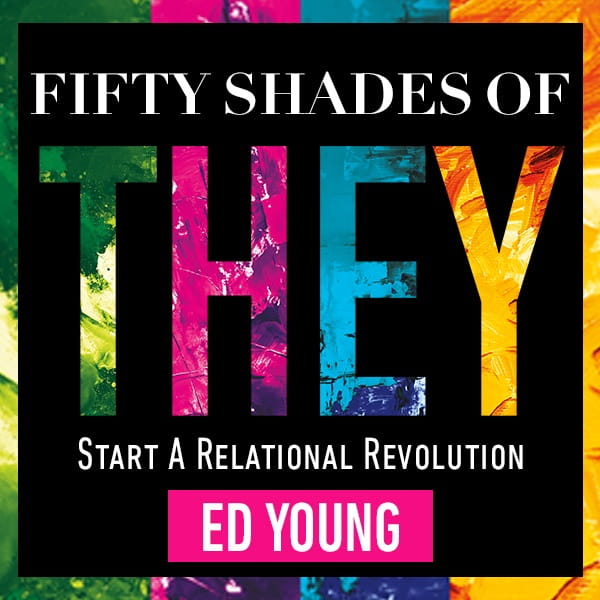 FIFTY SHADES OF THEY From New York Times Best-Selling Author Ed Young
Fifty Shades of They gives you fifty simple, yet profound insights that will help any relationship thrive, from friendships to business partnerships to marriages. Based on biblical standards and the teaching of Ed Young, this book is written for anyone who is looking to give new life to their relationships.
For more information about this and other subjects, visit the Ed Young Television website: www.edyoung.com