Group's Blockbuster Movie Events
Bryan Belknap

2006

1 Jan

COMMENTS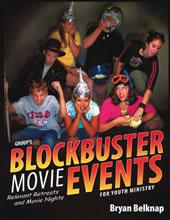 Group, 2005, 96 pp., $16.99,
www.grouppublishing.com
If you're totally into
movies
and you look for every opportunity you can to use them in your ministry, you'll probably start salivating over this. Note that it's for delving deeply into the movie, not just watching it and having a brief discussion. It's also not for finding three-minute clips to spruce up a talk. This is for planning a whole evening or all-nighter around a movie. As such, there are only 12 movies in the book, but each one has a plethora of ideas around how to bring it to life. I'm looking forward to trying it out on our group soon — a perfect winter activity, I think.
_____________________
Review by: Will Penner, volunteer youth pastor at Westview UMC in Nashville, Tennessee and Editor of YWJ.