Living by God's Sovereignty, Not by Luck or Chance - 17 Verses to Remind Us of His Favor
You may hear a lot about luck this week. "Good Luck" is often spoken by well-wishers who certainly have kind intentions, but yet it seems to fall short of one overriding truth. Mere luck or simple happenstance does not direct our lives.
God does.
And I'm so thankful that He does.
As believers we can be assured, our days are not directed by wondering if the stars are lining up in our favor.
Our future is not dictated by chance encounters, wishful thinking, or how people and life circumstances may treat us.
Our success in life is not determined by the roll of a dice or a lottery number.
We are children of the King. He is Sovereign and He reigns Supreme. He gives favor, guidance, and blessings to those who seek after Him.
Proverbs 16:33 says this, "The lot is cast into the lap, But its every decision is from the Lord."
Proverbs 16:9 reminds us, "The mind of man plans his way but the Lord directs his steps."
St. Patrick lived his years as a great example for us today. Whether or not one believes his life held the "luck of the Irish," doesn't matter, for this theme shines through it all, God's Presence and Sovereignty were powerful throughout his years.
At the age of 16, St. Patrick was taken from Britain to Ireland, and sold into slavery at the hands of pirates. He spent 6 years as a shepherd, living under harsh authority and difficult conditions. In his hunger, enslavement, and loneliness, he began to find deep closeness with God. And one day, God set him free, miraculously providing a way of escape for Patrick on a ship. He made his way back home, and after some time of study, seeking direction, and much guidance by God through prayer, this dear soul traveled back to Ireland, to share Christ with the people. History tells us that thousands were saved. Revival broke out. Lives were changed.
Though God doesn't "cause" everything that happens in our lives, we can know that He remains in control over all. Nothing happens without first passing by Him, and if, in His Sovereignty, He allows it, even the hardest struggles and deepest pain we may experience, it's for a deeper purpose. That can be a tough thing to grasp. It's difficult to understand why a good God would allow us to endure such dark times.
The life experiences of St. Patrick remind me of a different story that happened many more years before. Joseph also, while still a growing boy, was sold into slavery at the very hands of his brothers. Taken off to be a slave in Egypt, he lived many years under the rule of another. He suffered in times of prison. He was unjustly accused of wrongs he did not do. He was forgotten by those who he tried to help. Yet even in his loneliness, weariness, and confusion, God was close to him. God never forgot Joseph, just like He didn't forget St. Patrick, just like He will never forget you, or me.
He's there, constantly, bringing us out of the darkest places, into His marvelous light.
Just as God provided a way of escape for St. Patrick, God paved the way of freedom for Joseph. Slavery and imprisonment could not keep them contained, for our Lord, in His purposes, had more in store.
Joseph says in Genesis 50:20, "As for you, you meant evil against me, but God meant it for good, to bring it about that many people should be kept alive, as they are today."
God will not allow any circumstance, or any person, to hold us back from His blessing, favor, and purpose for our lives. Because we belong to Him. And we can trust Him with our days. In both of these lives, God turned the toughest, darkest times, around for good. He will not waste our pain, but will use the difficulty of what we walk through for greater good, to bring blessing and freedom to others.
His Presence is with us and His plans for us are good.
17 Reminders of His Blessing, Favor, and Sovereignty Over Our Lives:
"For you bless the righteous, O Lord; you cover him with favor as with a shield." Ps. 5:12
"Let the favor of the Lord our God be upon us, and establish the work of our hands..." Ps. 90:17
"For the Lord God is a sun and shield; the Lord bestows favor and honor; no good thing does He withhold from those who walk uprightly." Ps. 84:11
"...but his favor lasts a lifetime! Weeping may last through the night, but joy comes with the morning." Ps. 30:5
"...By your favor you make us strong..." Ps. 89:17
"My times are in your hands…" Ps. 31:15
"For I know the plans I have for you, declares the Lord, plans for welfare and not for evil, to give you a future and a hope." Jeremiah 29:11
"Blessed be the God and Father of our Lord Jesus Christ, who has blessed us in Christ with every spiritual blessing in the heavenly places." Eph. 1:3
"And God is able to bless you abundantly, so that in all things at all times, having all that you need, you will abound in every good work." 2 Cor. 2:8
"The Lord bless you and keep you; the Lord make his face shine on you and be gracious to you; the Lord turn his face toward you and give you peace." Numbers 6:24-26
"How abundant are the good things that you have stored up for those who fear you, that you bestow in the sight of all, on those who take refuge in you." Ps. 31:19
"And we know that in all things God works for the good of those who love him, who have been called according to his purpose." Rom. 8:28
"Your eyes saw my unformed body; all the days ordained for me were written in your book before one of them came to be." Ps. 139:16
"If you then, who are evil, know how to give good gifts to your children, how much more will your Father who is in heaven give good things to those who ask him." Matt. 7:11
"And the Lord said...This very thing that you have spoken I will do, for you have found favor in my sight, and I know you by name." Ex. 33:17
"And I will make of you a great nation, and I will bless you and make your name great, so that you will be a blessing." Gen. 12:2
"Blessed is she who has believed that what the Lord has said to her will be accomplished." Lk. 1:45
Dear God,
Thank you for your great love and favor over our lives. Thank you that your favor has no end, but it lasts for our entire lifetime. Forgive us for sometimes forgetting that you are intimately acquainted with all of our ways, that you know what concerns us, and you cover us as with a shield. We ask that we would walk in your blessing and goodness today. That your face would shine on us. That you would open the right doors for our lives and for our loved ones, that you would close the wrong doors and protect us from those we need to walk away from. Establish our work and bring to fulfillment all that you have given us to do in these days. We pray that you would make our way purposeful and our footsteps firm out of your goodness and love. Give us a heart of wisdom to hear your voice, and make us strong by your favor and grace.
In Jesus' Name,
Amen.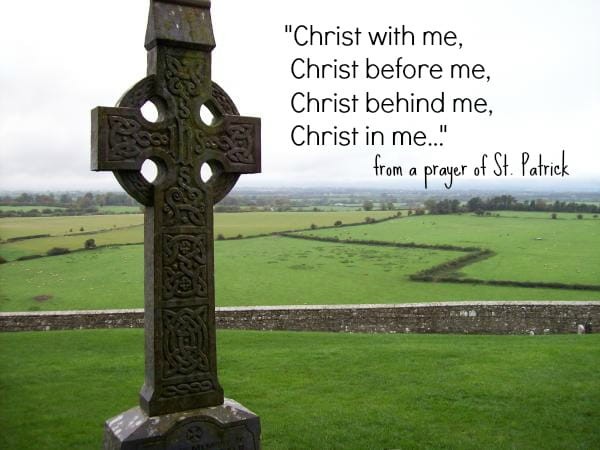 Debbie McDaniel is a writer, pastor's wife, mom to three amazing kids (and a lot of pets). Join her each morning on Fresh Day Ahead's facebook page, DebbieWebbMcDaniel, for daily encouragement in living strong, free, hope-filled lives.
Find her also at http://www.freshdayahead.com and Twitter.
---