1 Truth to Remember When Christmas is Over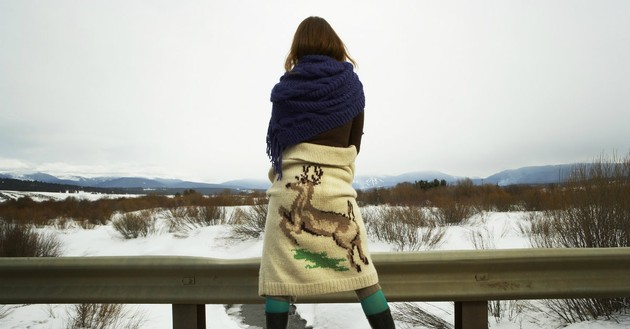 So often this week after Christmas can seem maybe, not so festive, or sparkly. You might be feeling like the holiday spirit came and went by too fast. Maybe you never did get everything done, but now that the big day is gone, you're already vowing to make next year even more special. Messy house calling your name, organization of it all begging for attention, returns waiting to be done, toys already broken, lights going out...
Or maybe loneliness still lingers,from broken relationships or loss. Shattered pieces of life can add more pain to the hurt already there, while in the midst of big holiday moments. Like we've been forgotten. Or too deeply wounded…
Deep breath.
His reminder today, Christmas may be over, but He never changes. Though some days seem to have lost their shine, He's still the same.
Wonderful Counselor, Mighty God, Everlasting Father, Prince of Peace. On all the big, celebration days and on all the days in between.
We still have such reason to celebrate, we still have reason for joy, today, and every day.
For He is with us.
Don't ever doubt. His heart is for you. In the times of joy, and the times of brokenness, through it all, He longs to give grace and pour out His love.
May His peace and joy fill your hearts and homes more than ever before, in these days after Christmas.
Dear God,
Help us to focus on you today, remembering that the gift of Christ, Immanuel, is our most treasured gift for the whole year through. Fill us with your joy and the peace of your Spirit. Direct our hearts and minds towards you. Thank you for your reminder that both in seasons of celebration and in seasons of brokenness, you're still with us. You never leave us. Thank you for your daily Presence in our lives, that we can be assured your heart is towards us, your eyes are over us, and your ears are open to our prayers. Thank you that your surround us with favor as with a shield, we are safe in your care. We choose to press in close to you today…
In Jesus' Name,
Amen.
9 Verses to Remind Us He Is with Us:
"The Lord your God is in your midst, a mighty one who will save; he will rejoice over you with gladness; he will quiet you by his love; he will exult over you with loud singing." Zep. 3:17
"Nevertheless, I am continually with you; you hold my right hand. You guide me with your counsel, and afterward you will receive me to glory. Whom have I in heaven but you? And there is nothing on earth that I desire besides you. My flesh and my heart may fail, but God is the strength of my heart and my portion forever." Ps. 73:23-26
"For you bless the righteous, O LORD; you cover him with favor as with a shield." Ps. 5:12
"…And behold, I am with you always, to the end of the age." Matt. 28:20
"Jesus Christ is the same yesterday and today and forever." Heb. 13:8
"The eternal God is your dwelling place, and underneath are the everlasting arms." Deut. 33:27
"Every good gift and every perfect gift is from above, coming down from the Father of lights with whom there is no variation or shadow due to change." James 1:17
"Fear not, for I am with you; be not dismayed, for I am your God; I will strengthen you, I will help you, I will uphold you with my righteous right hand." Is. 41:10
"The eyes of the Lord are on the righteous, and his ears are attentive to their cry…the Lord is close to the brokenhearted and saves those who are crushed in spirit." Ps. 34:15,18
Find more by Debbie McDaniel at www.debbiemcdaniel.com, Facebook, Instagram, and Twitter.
---