The Truth about Lysa TerKeurst and Ministry
Jennifer Maggio

Jennifer Maggio is a mom to three, wife to Jeff, and founder of the national nonprofit, The Life of a Single Mom Ministries. She is author to four books, including The Church and the Single…

More

2017

Jun 20
Like many of you, I read Lysa Terkeurst's blog last week regarding the recent loss of her 25-year marriage. Through tears, I read the devastation and pain in Lysa's words, as she had tried hard to salvage the marriage, suffered through the pain of infidelity, and walked the hard walk of addiction with her husband. I knew what courage it had taken to share that story with the world and how hard that letter must've been to write. I wanted to hold her hand, hug her, and let her know she wasn't alone. I wanted to write some earth-moving comment on her social media page that would speak to right where she was and take the pain from her. There was no such comment. Words alone cannot possibly rectify the situation. Words alone cannot bring healing to the broken places of her story. Her journey will likely be a long and hard one. But the truth is her journey, behind closed doors, has already been a long and hard one. Lysa is walking a road that millions of women in this country are walking.
Having been in single mom's ministry for more than a decade, unfortunately, I can tell you that Lysa's story is not unique. Our ministry fields hundreds of letters, emails, and social media posts from women whose lives have been turned upside down by the devastation of divorce – women who are drowning in sorrow and shame and financial disparity and disappointment and grief, women who never expected to be where they are, women who were abandoned by a spouse they loved, women who walked the walk of infidelity. This isn't new news, sadly. We know that the evil one is roaming this earth seeking relationships that he can kill, searching for dreams that he may steal, and destroying thousands of lives along the way.
For those who have been called to full-time vocational ministry, the truth of the enemy's plot for our lives is that much stronger. He is infuriated every time we take a step to minister to the needs of others and to bring the hope of Jesus to hurting people. He is angered when an altar is filled with women who have now found the love that only our Savior can bring. My prayers are with Lysa and her family during this difficult time.
This news, however, has fueled my ministry passion even more, as I've seen how the Christian community responds to this tragedy. I scrolled through hundreds of comments on Lysa's social media page and read the stories of the women whose lives mirrored Lysa's. I read the pain in their words – many of whom are left to raise children alone. First, thank you for the prayers for Lysa and her family. Thank you for the encouraging comments that will hopefully offer some sense of peace during a difficult time. Thank you for committing to lift her up, not only this week but for many weeks and months to come. But what will you do for the millions of "Lysas" in the nation? How can you make a real impact?
Did you know that there are 15 million single mothers in the United States, raising approximately 25 million children? Did you know that they often fall prey to staggering statistics and a sense of exhaustion and overwhelm that only a single mother could know? Were you aware that an estimated 2 out of 3 single mothers aren't going to church anywhere? But perhaps more sad than all of that is the fact that many churches, in fact, most churches, do not have a formal single mom's ministry and outreach program. Single motherhood is the modern-day widow and orphan. Single mothers are the mission field, both locally and abroad. So, what are we going to do about it?
What can we, the church—the collective body of Christ, do to minister to the needs of those, like Lysa, who are hurting in our communities? How can we serve practically, offer hope, and give solace, as they parent their children alone? What impact can we have that could change the future of a child?
If you are reading this and you attend a church that does not have a single mom's ministry that meets on a regular basis, start there. Begin the dialogue with a pastoral team member who can begin a program. Single mom's outreaches begin the evangelism process. Single mom's ministries begin the discipleship process. We must have both to change lives. I'm thankful for the many, many, many single moms whose lives are touched because churches across the nation see the need to minister to single mothers. I'm thankful for the current and former single moms, and the friends and family members of single moms, who are stepping up to begin this dialogue with their church leaders about how to be the hands and feet of Jesus. Let the church arise and minister to hurting women, right where they are. Let us pray and intercede for marriages that are on the rocks, that God could intervene and restore what has been lost. Let us truly reach beyond the walls of our comfort and put our faith into action.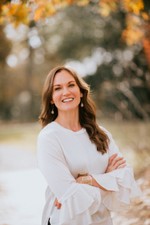 Jennifer Maggio is an award-winning author and speaker, whose personal journey through homelessness, abuse, and multiple teen pregnancies is leaving audiences around the globe riveted. At 19, Maggio was pregnant for the fourth time, living in government housing on food stamps and welfare. She shares with great openness, her pain, mistakes, and journey to find hope in Christ. She ultimately became an 11-time Circle of Excellence winner in Corporate America. While a vocal advocate for abstinence, and sustaining today's marriages, Maggio recognizes that single parenthood exists and is passionate about seeing these parents thrive. She left her corporate successes behind to launch a global initiative to see single moms living a life of total freedom from financial failures, parenting woes, and emotional issues. Her passion is contagious, and her story has been used to inspire thousands around the globe. Today, Jennifer works to ensure that no single mom walks alone as the founder of the national profit, The Life of a Single Mom. For more information and resources, visit the website HERE.
---