7 Powerful Spiritual Benefits of Thankfulness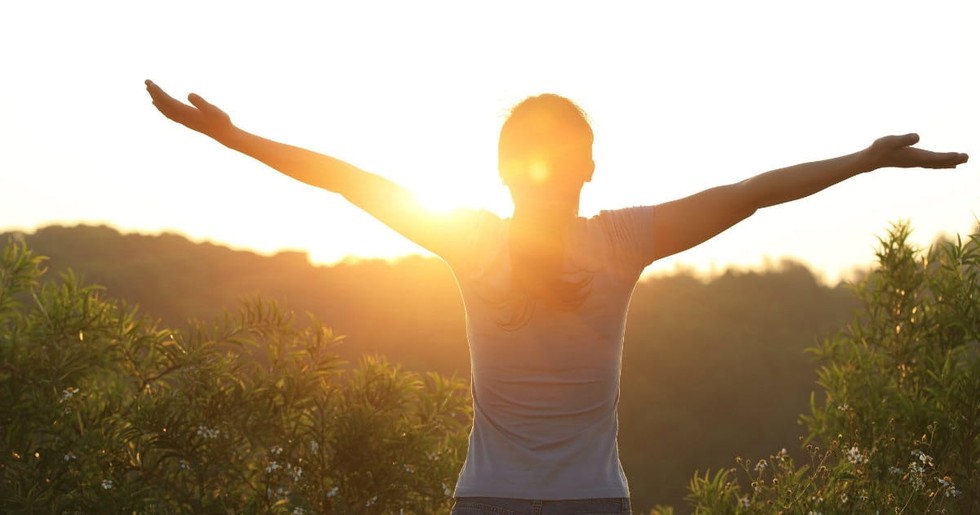 Thankfulness is something most people agree is good, but it often remains an abstract positive, something we know is beneficial but can't necessarily explain why.
We teach our kids to say thank you and please, but often forget to treat God with the same respect. We pray, ask, beg, say please and when our desires come to fruition we forget to come back and say thank you. Seeing the lepers in Luke 17 as an example, only 1 out of the 10 blessed and healed by Jesus came back to express their gratitude. It is important for the Christian to know how and why God would call something good, so as we look at the spiritual benefits of thankfulness, may it help you to develop a heart that overflows.
1. It Helps Us to Love God Back

Slide 1 of 7

1 Thessalonians 5:18 tells us, "give thanks in all circumstances; for this is God's will for you in Christ Jesus."(NIV) So often we find ourselves wandering around, wondering what God's will for our lives is when so much of it is clearly revealed in the scriptures.

It is God's will for us to be thankful in all circumstances, but this can be most difficult when our world comes crashing down. God draws near to us in the midst of our pain, but when sorrow is thick we aren't always sure how to love God.1 John 5:3 meets us with, "In fact, this is love for God: to keep his commands..."

Photo Credit: ©GettyImages.com

2. It Is a Form of Worship

Slide 2 of 7

Thankfulness is a vital part of living out worship. It is an encompassing biblical and spiritual principle that holds its own theological rooting, and often presents as an outpouring of love. We see it as we read the Psalms (100:4).

We see it in the prophets carrying hard truths (Isaiah 63:7). We see it in Jesus, the author and perfecter of our faith (John 11:40-42).

Photo Credit: ©GettyImages.com

3. It Teaches Us How to Discipline our Thoughts

Slide 3 of 7

A truly thankful person learns how to train their thinking to jump to gratitude instead of grumbling. It is a practice of seeing and being grateful for God's presence in the moment, instead of striving, struggling, and being enslaved by the urgent.

We grow in our faith when our mind embraces the discipline of Paul's instruction in Philippians 4:8: "Finally, brothers and sisters, whatever is true, whatever is noble, whatever is right, whatever is pure, whatever is lovely, whatever is admirable—if anything is excellent or praiseworthy—think about such things."

Photo Credit: ©Unsplash

4. It Gives Us a Posture of Humility

Slide 4 of 7

In a world that looks out for number one, follows its heart, and praises the valor of independence, humility frequently gets lost in the hustle. While humility can be hard to identify, there is one quality always present: gratitude.

A humble person knows they can't do it all on their own, that not only has the God of the universe chosen to help us, but he also gave believers the gift of the church.

We are designed to come alongside each other as we walk out our callings, and we should be glad and aware that we were not made to do it alone.

Photo Credit: ©Unsplash

5. It Reduces Anxiety

Slide 5 of 7

When we meditate on our struggles, problems, or even our schedules, anxiety can begin to creep in because we have mentally jumped into a future that is uncertain, and feels unstable.

We cannot know the future but we do know the God who says, "I am the LORD your God who takes hold of your right hand and says to you, 'Do not fear; I will help you.'" When we take the time to notice what we have to be thankful for we are much more likely to stay present in the moment and trust our Holy Savior.

Like Paul we must, "not be anxious about anything, but in every situation, by prayer and petition, with thanksgiving, present your requests to God." – Philippians 4:6

Photo Credit: ©GettyImages

6. It Erodes Envy

Slide 6 of 7

1 Corinthians 13:4 reminds believers that, "love does not envy." However, we find ourselves time and time again tempted to covet the lives, possessions, and relationships of those around us.

When we are walking in love, we spend less time looking at what everyone else has and more noticing all we have been given. It puts our eyes on God instead of others.

Photo Credit: ©GettyImages

7. It Reorients Our Hearts

Slide 7 of 7

Thankfulness leads us to a dependency that draws us into the heart of God while at the same time turning our hearts towards Him. It is so easy for us to be led astray by the lusts of our flesh, but when we look with eyes of thankfulness we see that our deepest desires are already being met.

Jesus has seen to the core of who we are and addresses the desperate needs that cry out from our broken places, and as he heals, blesses, and provides for our needs may the words, "Thank you, Lord Jesus," be ever on our lips.

Photo Credit: ©Unsplash