Is it Possible to Give Too Much?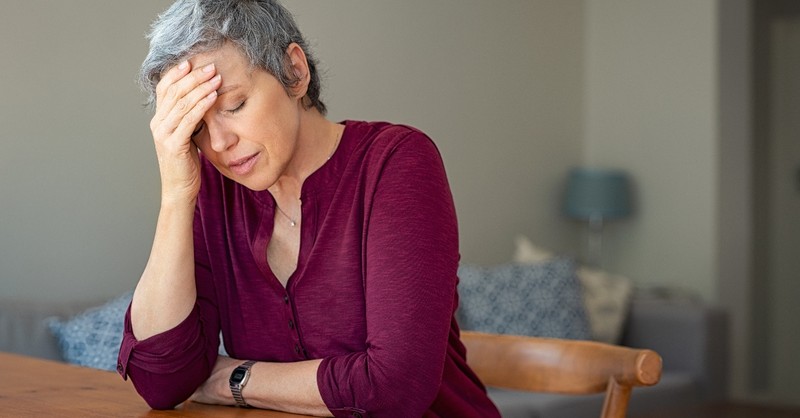 Most people would agree giving is a good thing.
Some of us are better at it than others though. In our efforts to be generous and give, we sometimes give the wrong things or too much.
When I was a kid, sometimes I'd spend my birthday money on my siblings. I enjoyed being able to share but I'd end up with nothing for my birthday (except the short-lived good feeling I got from giving to others). Then days later, when I had nothing to show for the money I received, I'd question my decision to give it all away.
Later in life, I realized my gift-giving skills needed major work. Instead of taking the time to think of what a person may like as a gift, I'd buy them something I liked hoping they'd like it too.
Once, I bought my future mother-in-law a framed piece of artwork for Christmas. She had a lot of ceramic cats in her house. But did I buy her artwork of a beautiful cat?
Nope. It was a picture of a chicken. Bless her heart. She hung it on her kitchen wall, and it stayed there for years. Later on, when I learned to buy better presents, I mentioned to her it wouldn't hurt my feelings if she took it down (which she did by the next time I visited).
It took me a long time to figure out how to give good gifts. Either I gave away things and later regretted it or I'd give someone a gift, but it wasn't what they'd like at all.
Is it Possible to Give too Much?
Absolutely.
Giving wrong gifts is one thing but giving too much can be a big problem if we don't know when to stop or set some boundaries.
We may put so much of ourselves into our marriage and family life we end up losing ourselves and feeling lost. We can give our time and talents so much doing church activities, we get complete burnout.
Maybe there are underlying issues, and we have unrecognized selfish motives for giving so much.
All a person's ways seem pure to them, but motives are weighed by the LORD. Proverbs 16:2
4 Reasons We May Give Too Much
1. We can't say no.
Sometimes saying no is the right thing to do. Even if it feels selfish. Setting boundaries and priorities are important for a healthy life. It's okay to say no to some things and yes to other things. Seek God in your choices and serve Him in everything you choose.
Whatever you do, work at it with all your heart, as working for the Lord, not for human masters. Colossians 3:23
2. We want others to know we give.
Once, I witnessed a pastor open an envelope addressed to him from a church member. Inside was the member's cash offering. Instead of putting the money in the offering plate, they addressed an envelope directly to him.
A little odd but maybe they had a reason for giving in such a way. However, it appeared as if they wanted to make sure he knew what they'd given.
"Be careful not to practice your righteousness in front of others to be seen by them. If you do, you will have no reward from your Father in heaven. So when you give to the needy, do not announce it with trumpets, as the hypocrites do in the synagogues and on the streets, to be honored by others. Truly I tell you, they have received their reward in full. But when you give to the needy, do not let your left hand know what your right hand is doing, so that your giving may be in secret. Then your Father, who sees what is done in secret, will reward you. Matthew 6:1-4
3. We're compelled by a sense of duty.
We can feel so dedicated to family or church activities that we do, do, do until we drop. Whether we're giving of ourselves or giving financially, we shouldn't give out of compulsion but from our hearts.
Each of you should give what you have decided in your heart to give, not reluctantly or under compulsion, for God loves a cheerful giver. 2 Corinthians 9:7
4. We are people pleasers.
No matter how much we give or how nice we are, there will be people who don't care for us. It doesn't matter what we do. To a people-pleaser, it can be hard to find out another person doesn't like us.
Do we seek approval from people when we should be seeking it from God?
Yet at the same time many even among the leaders believed in him. But because of the Pharisees they would not openly acknowledge their faith for fear they would be put out of the synagogue; for they loved human praise more than praise from God. John 12:42-43
It was easy for me to come up with these reasons because I've struggled with each one. Sometimes, I'm too nice and don't want to say no. Sometimes I want people to like me, and I'm compelled by a sense of duty. I used to be a people pleaser but no more.
The Bible contains a variation of the word 'give' 1433 times. That's a lot! It shows just how much God cares about giving.
He gave the greatest gift of all. But He also had boundaries. Yes, the gift of salvation is for all, but only through Jesus. He gave the perfect, required sacrifice we're incapable of giving.
Jesus is the gift. He's also the boundary.
The Best Way to Give Is to Give like God
He says no sometimes.
When you ask, you do not receive, because you ask with wrong motives, that you may spend what you get on your pleasures. James 4:3
He never gives the wrong thing.
Every good and perfect gift is from above, coming down from the Father of the heavenly lights, who does not change like shifting shadows. James 1:17
He gives us what we need.
And my God will meet all your needs according to the riches of his glory in Christ Jesus. Philippians 4:19
He knows how to give us good gifts.
If you, then, though you are evil, know how to give good gifts to your children, how much more will your Father in heaven give good gifts to those who ask him! Matthew 7:11
We can give too much of a lot of things, but we can never give too much of Jesus.
The world is desperate for Him. They just don't know it. When people are hurting, we can give them Jesus in some way. Whether it's a gentle hug or a word of encouragement given at just the right time. We share Him by showing love to others. We may even be given the chance to tell them about our wonderful Savior and they may decide to follow Jesus.
What an honor and a privilege it is for Christians to give Jesus to the world. God gave us this perfect gift to be given to others. A gift like no other and desperately needed.
"A new command I give you; Love one another. As I have loved you, so you must love one another. John 13:34
Photo Credit: © Getty Images/Ridofranz
---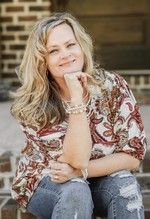 Melinda Eye Cooper grew up in the Missouri Ozarks but lives near Nashville, Tennessee. She and her husband have three sons, two daughters-in-law, and three beautiful granddaughters – and a spunky dog named Lincoln!
Melinda writes articles and devotions. She also writes fiction and is currently working on a middle-grade fantasy novel. She grew up in a large family, and many of her devotions and stories are inspired from her childhood.
Visit her website here. You can follow her on Facebook here or Instagram here.
Related podcast:
The views and opinions expressed in this podcast are those of the speakers and do not necessarily reflect the views or positions of Salem Web Network and Salem Media Group.
Related video: