The Power of Gratitude
Drew Williams

trinitychurch.life

2017

29 Sep

COMMENTS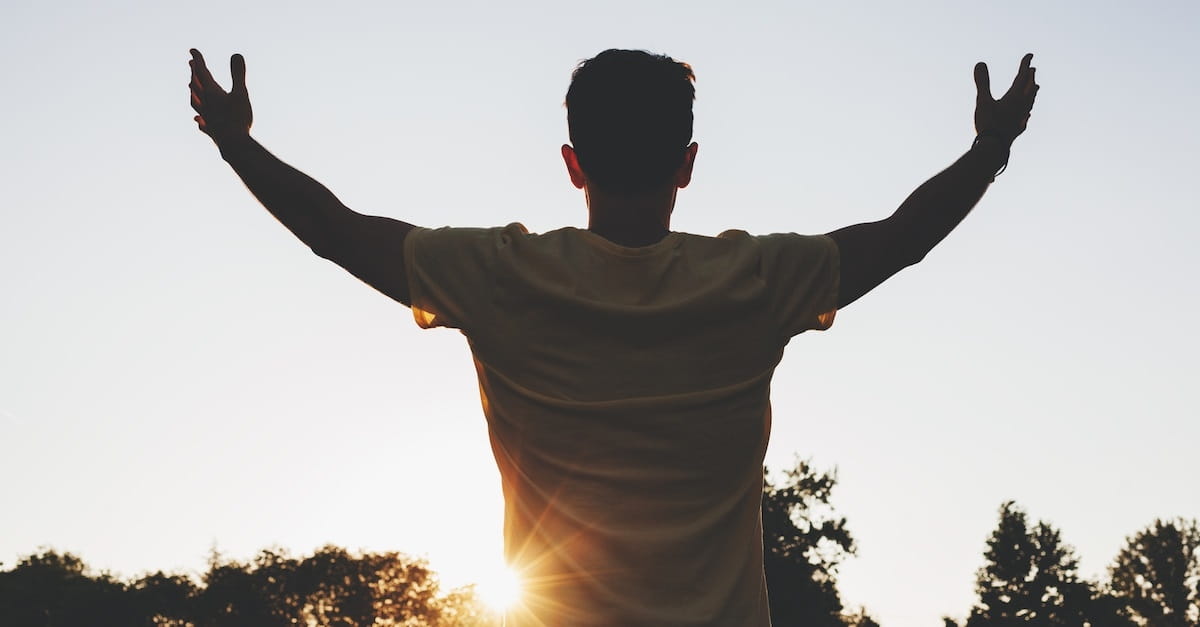 The self-help author Melody Beattie wrote, "Gratitude unlocks the fullness of life. It turns what we have into enough, and more. It turns denial into acceptance, chaos into order, confusion into clarity…." That is a comforting thought. But in so far as we may be suspicious that this is merely a comforting thought, the Apostle Paul has something to show us about the Spirit-led power of gratitude and keeping ourselves spiritually strong in Jesus.
John Piper asks us to imagine the following: "…your city is surrounded by enemy forces who are aimed to destroy you. And you are aware that enemy sympathizers live and work in the city with a view to undermining the city's defenses. And suppose you discover that there is a song which the enemy and their sympathizers cannot tolerate or approach. Whenever they hear it, they pull back and run the other direction. Isn't it certain that you would want to learn this song? And after you learned it, you would sing it when you went to bed at night and when you got up in the morning. You would sing it on the way to work, and whenever you were among strangers. And as your confidence grew you would even venture outside the city and sing it as you walked boldly through the enemy lines on your way to another town. The more deeply embedded in your mind the song became, the more steady and deep and serene and fearless your life would become. Others would see and hear and learn the song from you."
That "song" is gratitude to God.
Paul wrote, "Therefore, as you received Christ Jesus the Lord, so walk in Him, rooted and built up in Him and established in the faith, just as you were taught, abounding in thanksgiving." (emphasis added) (Colossians 2:6-7). Gratitude is an essential guardian of the soul. When we abandon it, we lay ourselves open to attack. Paul goes on to say, "See to it that no one takes you captive by philosophy and empty deceit, according to human tradition, according to the elemental spirits of the world, and not according to Christ." (Colossians 2:8). In other words, the absence of a thankful heart makes us prone to the lies of the enemy and his schemes to draw our attention away from the reality of the love and faithfulness of God.
Paul, writing to the church in Rome, made the same argument. Again, the absence of gratitude to God provides an on-ramp to the same slippery slope. He wrote, "For although they knew God, they did not honor Him as God or give thanks to Him but they became futile in their thinking, and their foolish hearts were darkened." (Romans 1:21).
Conversely, look at the trajectory that David set himself upon when he pressed into God with thankfulness:
"Oh give thanks to the Lord for He is good; for His steadfast love endures forever!
Let Israel say, "His steadfast love endures forever."
Let the house of Aaron say, "His steadfast love endures forever."
Let those who fear the Lord say, "His steadfast love endures forever."
Out of my distress I called on the Lord; the Lord answered me and set me free.
The Lord is on my side; I will not fear.
What can man do to me?
The Lord is on my side as my helper  (Psalm 118:1-7a)
If ingratitude lays us open to confusion and doubt, gratitude positions us so that we can take hold of God's goodness, steadfast love and faithfulness. Gratitude brings us into the truth that God is "on my side and is my helper."
Gratitude also helps us in being better able to discern God's presence and purposes. In the Garden of Gethsemane, Jesus said, "Watch and pray that you may not enter into temptation." (Matthew 26:41a). Personally, I don't always find that easy. Sometimes, to sit down and pray is to battle a head full of distractions, anxieties, pressures and thoughts. I am not alone in this dilemma. The missionary Hudson Taylor wrote, "The hardest part of the missionary career is to maintain regular, prayerful Bible study. Satan will always find you something to do when you ought to be occupied about that, if it is only arranging a window blind." Paul gave us an important piece of advice on how to keep our eyes off the "window blind" and fixed on Jesus: "Continue steadfastly in prayer, being watchful in it with thanksgiving." (Colossians 4:2).
Gratitude has a role in guarding our minds and hearts. To the church in Philippi, Paul wrote: "In everything by prayer and supplication with thanksgiving let your requests be made known to God. And the peace of God, which passes all understanding, will GUARD your hearts and minds in Christ Jesus" (Philippians 4:6-7).
All of these Scriptures elevate the practice of thankfulness before God beyond any sense of proprietary politeness or "liturgical correctness." This was never about getting on God's "good side." Gratitude before God is spiritual armor. This brings home the importance of the discipline of thanksgiving and makes me ask myself: How grateful am I? In the same way, should I feel lost or despondent, it has to be worth asking: When was the last time I really gave thanks to God?
I am going to give the final word to Maya Angelou, who wrote, "Let gratitude be the pillow upon which you kneel to say your nightly prayer. And let faith be the bridge you build to overcome evil and welcome good."
This article originally appeared on trinitychurch.life. Used with permission. 
Drew Williams is the Senior Pastor of Trinity Church Greenwich, a writer and engaging public speaker. Drew's ministry has been directed toward helping people find and deepen an intimate relationship with God through Jesus Christ. Prior to ordination in the Anglican Church in 2000, he practiced as a litigation attorney. Drew and his wife, Elena, came to the U.S. in 2009 to lead and serve Trinity Church. 
Image courtesy: ©Thinkstock/Marjan_Apostolovic
Publication date: September 29, 2017