1 Essential Ingredient Missing in Most Leaders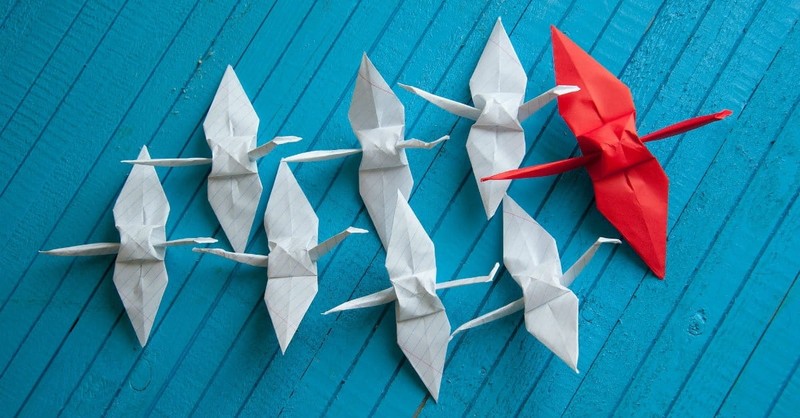 Did you know that you get a dopamine rush when someone echoes what you already believe? It's similar to the buzz we get when we eat chocolate or fall in love. Sounds like we should surround ourselves with people who agree with us, doesn't it?
Sadly that's what often happens to leaders, including church and ministry leaders. They are drawn to those who affirm them and tend to avoid, silence, or ignore those who might challenge them.
But as Noreena Hertz explains at the Harvard Business Review, "a vast body of research now points to the import of contemplating diverse, dissenting views. Not just in terms of making us more rounded individuals but in terms of making us smarter decision-makers. Dissent, it turns out, has a significant value."
When group members are actively encouraged to openly express divergent opinions they not only share more information, they consider it more systematically and in a more balanced and less biased way. When people engage with those with different opinions and views from their own they become much more capable of properly interrogating critical assumptions and identifying creative alternatives. Studies comparing the problem-solving abilities of groups in which dissenting views are voiced with groups in which they are not find that dissent tends to be a better precondition for reaching the right solution than consensus.
Honest Feedback
It's extremely hard for a leader to get honest feedback due to the fact that most people's tendency is to say what the leader wants to hear. Yet how many leaders actively seek out and encourage views alien and at odds to their own? Not many. And, as Hertz demonstrates, this has damaging consequences.
President Lyndon Johnson notoriously discouraged dissent, with many historians now believing that this played a significant role in the decision to escalate U.S. military operations in Vietnam. Excessive group-think is now recognized to have underpinned President Kennedy's disastrous authorization of a CIA-backed landing at Cuba's Bay of Pigs. Former employees of the now defunct Lehman Brothers have talked about how voicing dissent there was considered a career-breaker. Yale economics professor Robert Shiller explained that when it came to warning about the bubbles he believed were developing in the stock and housing markets just before the financial crisis he did so only "quietly" because: "Deviating too far from consensus leaves one feeling potentially ostracized from the group with the risk that one may be terminated."
Hertz urges leaders to actively signal that they want to hear views different and diverse and in opposition to their own and cites a number of encouraging examples.
Eric Schmidt, the Executive Chairman of Google, has talked about how he actively seeks out in meetings people with a dissenting opinion. Abraham Lincoln's renowned "team of rivals" was comprised of people whose intellect he respected and were confident enough to take issue with him when they disagreed with his point of view. Stuart Roden, Co Fund Manager of Lansdowne Partners' flagship fund, one of the world's largest hedge funds, tells me he sees one of his primary roles as being the person who challenges his staff to consider how they could be wrong, and then assess how this might impact on their decision-making.
Of course, for Christian ministry, we're not talking about encouraging people to challenge core biblical doctrines and practices. We're speaking more of vision, direction, strategy, administration, problem-solving, management, etc.
Who is your Challenger in Chief? Who questions your choices? Who contradicts your positions?
And are you welcoming them, listening to them, or shutting them down?
David Murray is Professor of Old Testament and Practical Theology at Puritan Reformed Theological Seminary. He blogs at HeadHeartHand and you can follow him on Twitter @DavidPMurray.
Publication date: October 4, 2016
Image courtesy: Thinkstockphotos.com