10 Places the Church Needs Female Leaders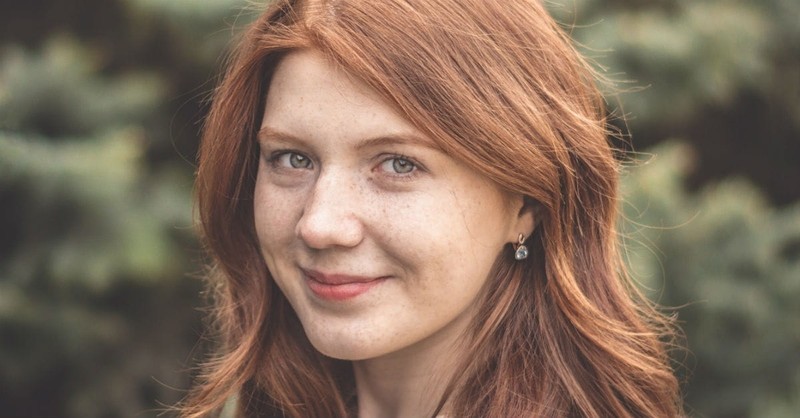 Every day our world seems to grow darker and filled with fear. As Christian women, we are desperate for female leaders who can boldly remind us of God's unchanging truth and of His life-changing presence. Here are 10 places the church needs female leaders who will boldly shine a light for Christ in the darkness.
As a mentor to thousands of Christian women around the globe, these are the main areas where I see a lack of female leadership (your list may differ). These are the places where I recognize that strong female Christian leaders can really make a difference and bring much-needed godly truth to every corner of our globe.
The best news of all? These female leaders don't need to be women who hold political office or run huge multinational corporations in order to influence our world for good.
We need strong Christian women from every societal role—everyone from teachers, lawyers and baristas to wives, mothers, grandmothers—who can simply say, "God, use me today to make a difference."
We need every day people like you and me.
We need Christian women who are in utterly in love with Christ and fearlessly committed to fulfill their calling as world changers for His kingdom.
Will you be one of them?
Photo Courtesy: Unsplash/Vladislav Nikonov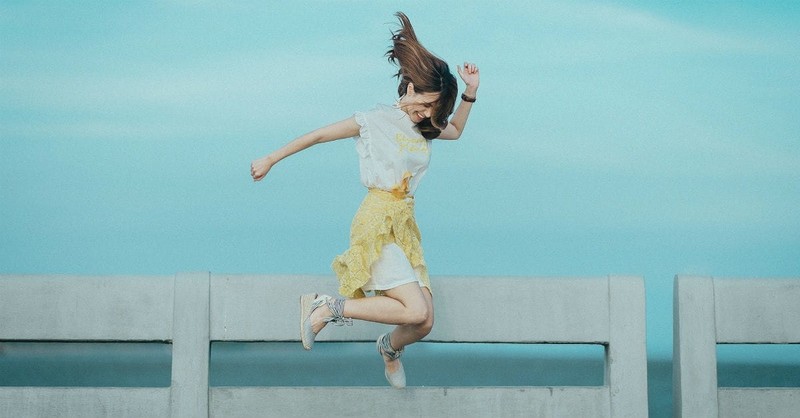 1. Our world needs female leaders who live authentically and who aren't afraid to share their imperfections.
Authenticity is a popular buzzword these days, but there are few Christian female leaders who actually are willing to share their imperfections, struggles and fears on a regular basis.
I know that we need more authentic Christian women because I can't tell you the number of emails I get from women who feel "less than" and ill-equipped. So many have been subtly convinced (through their social media feeds and their own self-doubt) that they are the only ones struggling with imperfection, anxiety, fear and loneliness.
Ladies, we need to speak up and not be afraid to share our imperfections.
We need female leaders in the Church who say yes, I am flawed. Yes, I struggle with anger and disappointment. Yes, I have bad days where my fears are overwhelming. And no, my life isn't perfect either.
We need women leaders who are vulnerable and transparent in order to say to the watching world: "No, I don't have it all figured out, but through it all, I have supernatural hope and joy every day because of my great trust in God."
Photo Courtesy: Pexels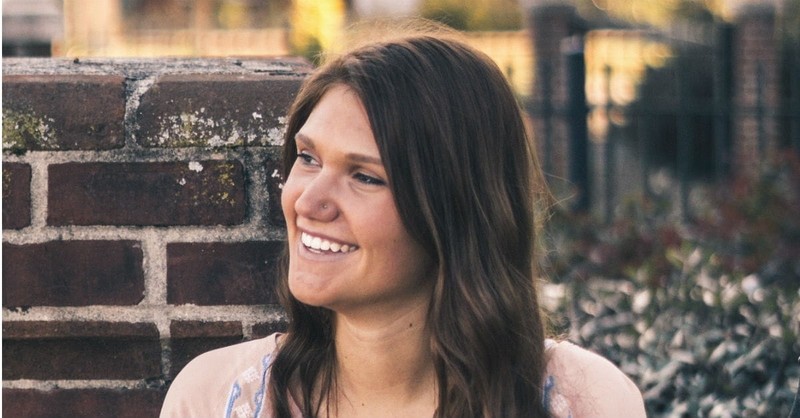 2. The Church needs female leaders whose faith and self-identity are based on the firm foundation of God's unconditional love.
Like many women, I've struggled with confidence most of my life. But a few years ago, I really came to terms with a concept that brought great freedom and has given me self-confidence like never before: Jesus loves me.
As a Christ-follower for over 20 years, knowing that God loved me wasn't a new concept. However the transformation came when I finally decided to build my self-identity around God's love for me.
When you realize (to the depths of your soul) that God's love is present in every flawed aspect of your personality and in every difficult situation you encounter, you'll find self-acceptance like nothing else. As I teach Christian women to allow the phrase "God loves me" to be the foundational truth for every part of their lives, I've seen them also discover freedom and joy.
Can you imagine how much spiritual breakthrough would come to women both inside and outside of the Church if we had more female leaders who lived their lives based on this concept?
Our world is desperate to see female leaders who live boldly and fearlessly, not because of their own ability to muddle through the difficulties, but because they know that they can be triumphant in every situation because of the resounding inner strength found in knowing God's unconditional love.
Photo Courtesy: Unsplash/Gui Avelar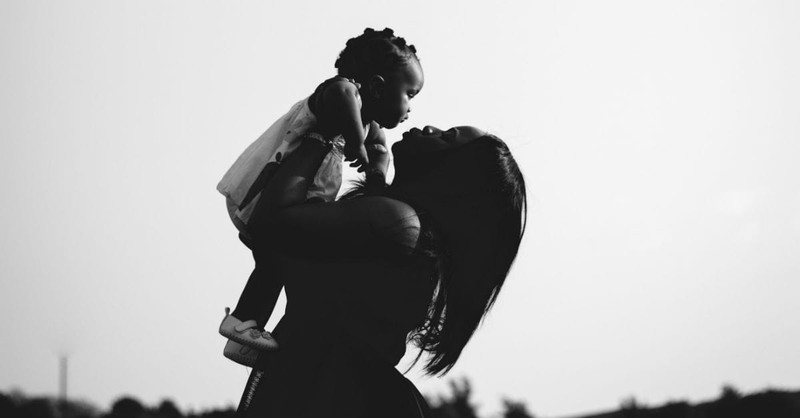 3. We need Christian female leaders who model the truth that women still have a responsibility to manage their homes and nurture their families.
Many in our world (and even some in the Church) consider the idea that women should be keepers of the home as an outdated idea. That's why we need Christian female leaders who stand for family values and who encourage other women to be the best wives and mothers they can be.
This is such an important message in our world because God calls women to nurture their families and to effectively manage a household (Titus 2:3-5).
Of course this doesn't mean that women can't hold a job outside of the home. In Proverbs 31:24, we read that the "idealized" woman manages her own side business selling clothing.
Yet God makes it clear both in Titus 2 and Proverbs 31 that managing a home is an important and respected role for women. We need more female leaders who confidently emphasize the importance of a woman's role as home nurturer.
And speaking of managing things at home…
Photo Courtesy: Unsplash/Meghan Holmes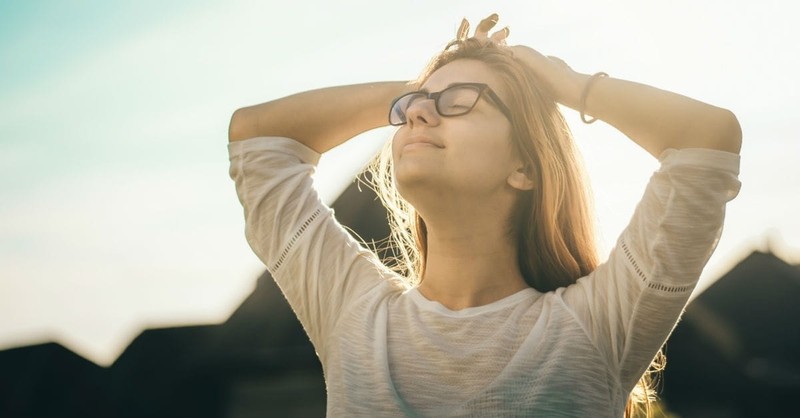 4. We need Christian women who don't just talk about the importance of balance, but who make soul rest a high priority that's reflected in their schedule.
One of the top issues I hear from women? They are tired, worn out, and completely exhausted from life's relentless pace.
And the worst part is that they have no idea what to do about it. They are so trapped by their hectic schedules and confused about what's really important that many are at the breaking point (although their perfect social media feed would never portray this).
It's true that our modern world offers so many good ways to spend time. And yet, it's these options that are slowly sucking the vibrancy and joy out of so many (especially women who have been told that they should be able to "have it all").
Oh, how the Church needs female leaders who demonstrate that it's OK to say no! It's OK not have to have their families involved in every activity under the sun. Rest, balance, and peace are incredibly important habits that we must stop talking about and actually start doing!
Most of all, the Church needs female leaders who exemplify that true rest is only found in a thriving relationship with Christ (Psalm 23).
As keepers of the home (and often the home schedules), women must set the pace on this. 
Photo Courtesy: Unsplash/Radu Florin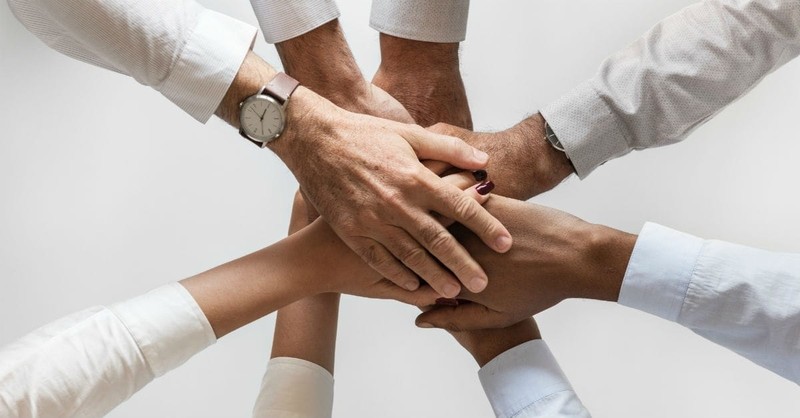 5. The Church needs female leaders who practice peace and encourage others to choose harmony over strife.
Conflict and strife seem to be the center of every news headline we read. And if we're not careful, meaningless arguments and petty fighting can become a regular habit in our everyday relationships, too.
How refreshing (and inspiring) it would be to have female Christian leaders who were willing to turn the other cheek and offer the olive branch of peace.
Wouldn't it be an amazing testimony to God if there were more female leaders who weren't so desperate to fight for every inch of their "rights" and to insist on always having the last word?
We need women leaders who fight for justice and oppression, but who know when to make allowance for the imperfections of those around them (Colossians 3:13).
We need godly female leaders who could encourage their children, husbands, friends and girlfriends with the wisdom to know when it's time to cease the arguing in order to cultivate peace in our workplaces and homes.
This type of others-centered leadership is a perfect accompaniment to the next area where the Church greatly needs female leadership.
Photo Courtesy: Unsplash/Rawpixel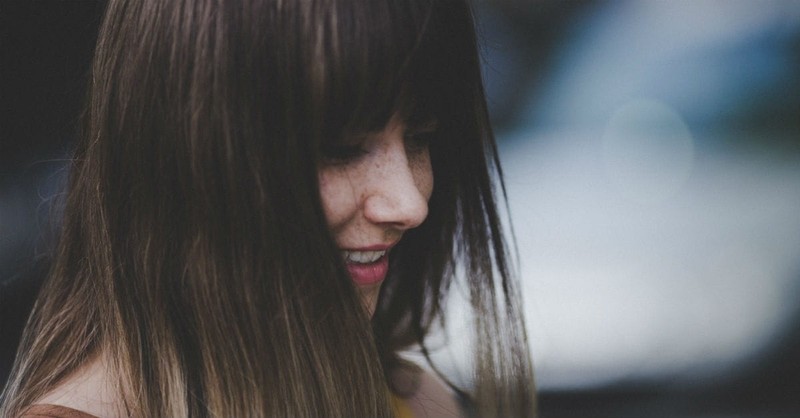 6. We need female leaders who seek to live humble lives that bring glory to God.
One of the simplest and most transformational ways that the Church can witness to the world is to practice humility and servant leadership.
Consider the people who have been the most influential in your faith (including Jesus Himself). Wouldn't you agree that humility and others-centered thinking are a common trait? In fact, James 4:10 says that when we humble ourselves before the Lord, He will lift us up in honor.
True humility shines bright in a dark world because it is so counterintuitive to our natural human condition. True humility is a powerful way to actively demonstrate trust and faith in God (and not in self).
In addition, 2 Chronicles 7:14 states that humility is critical if we want spiritual transformation and healing in our nation. This verse shares that if we want God to bless our land, we must start to turn from our own wicked ways and have humble, prayerful hearts that are willing to honor God.
How can you demonstrate a humble, meek spirit to those around you today? The Church desperately needs women who live their lives seeking to deny themselves and bless others so that they may radiate God's spirit of humility to every person they encounter.
Photo Courtesy: Unsplash/ Ionut Coman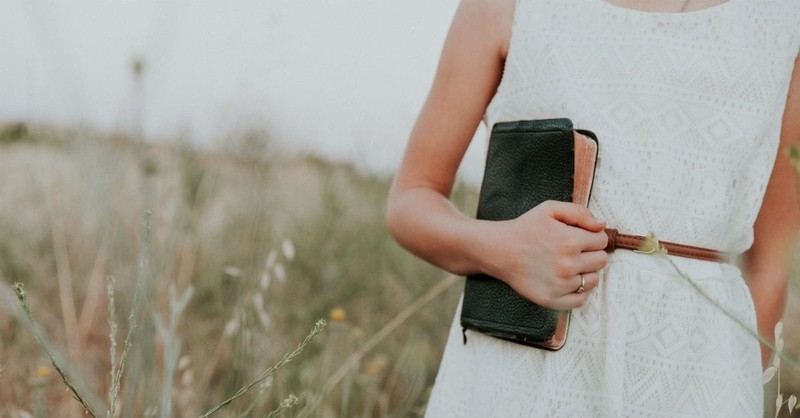 7. We need female leaders who rely on God's wisdom (and not their own emotion) to guide their lives.
From the earliest ages, we're taught to do what feels right and to follow our hearts.
Yet, the Bible encourages us to submit our thoughts to God's authority (2 Corinthians 10:5) and to consider God's wisdom before we take action. Ephesians 4:23 tells us to let the Spirit renew our thoughts and attitudes and Ephesians 5:17 encourages us to not act thoughtlessly, but to understand what the Lord wants us to do.
As Christian women, we must be leaders in this area. We must take control of our emotions and let God's wisdom be the compass for our actions.
It's easy to see the repercussions of uncontrolled emotions. In fact, social media seems to have given many in our society new license to exhibit unbridled emotional speech. Sadly, our news feeds are filled with cutting remarks against others.
We need female leaders who think before they speak and who use wise words to bring healing (Proverbs 12:18).
As Christian women, let's model to our daughters that it's OK to have emotions, but that we must continually bring our feelings before God for help in sorting them out.
Photo Courtesy: Unsplash/Allen Taylor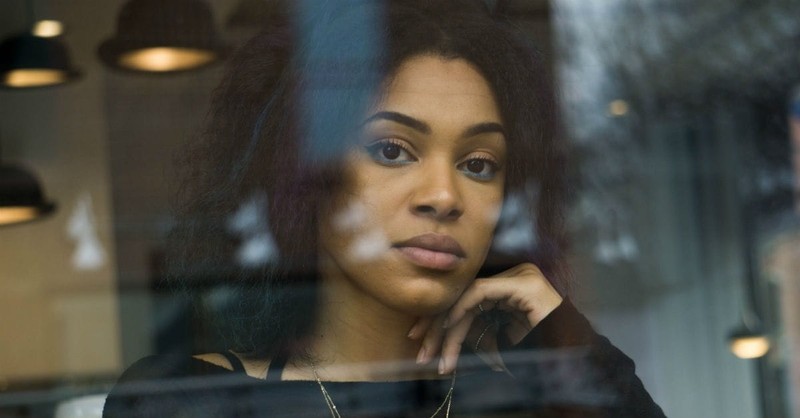 8. The Church needs female leaders who are willing to fight for those who have no voice.
The Bible commands us to defend widows and orphans and to provide physically, emotionally and spiritually for those in need (James 1:27). 
Now, more than ever, our world is filled with hurting souls, many of whom are women and children that need our help.
We need women who aren't afraid to turn away from their comfortable lives in order to consider how can they help those trapped in dark, desperate conditions like the sex slave trade. The Church needs female leaders who will get involved.
In the spirit of David, we need more female leaders who are willing to say in the face of this Goliath, "Lord, here I am. Use me. May your power be displayed in me to win this battle."
We may not be able to change the world as individuals, but the Church has the opportunity to rise up in unity and unleash God's justice to the oppressed.
Christian women, pray that God would give you a heart to minister to those who have no voice.
Speaking of prayer…
Photo Courtesy: Pexels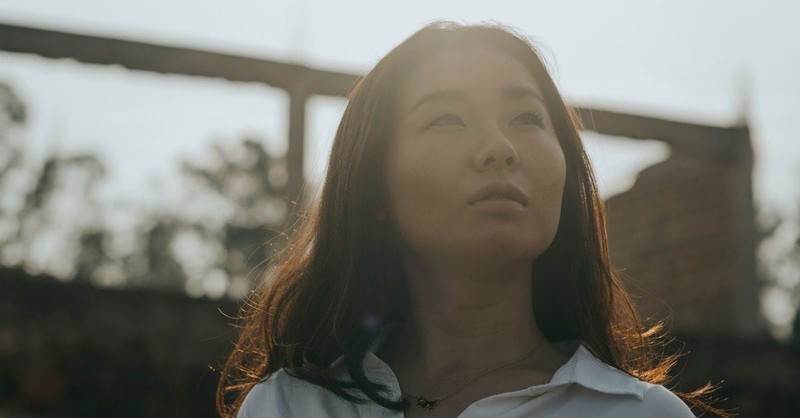 9. We need female leaders who are passionate prayer warriors.
Every movement of God starts with prayer. James 5:16 states that "The earnest prayer of a righteous person has great power and produces wonderful results."
Do we want to see a great spiritual awakening? We must start with humble hearts that are committed to prayer.
Do we want children who are passionately committed to God's purposes for their lives? We need female leaders who demonstrate how to cover our children in prayer.
Do we want God to show us how to live to our greatest individual potentials? It begins with a steadfast daily commitment to read God's word and to continually pray for His Spirit to show us how to best live for Him.
Ladies, let's ask God to transform us into passionate prayer warriors who encourage others to call upon His name regularly, too.
Photo Courtesy: Unsplash/Serrah Galos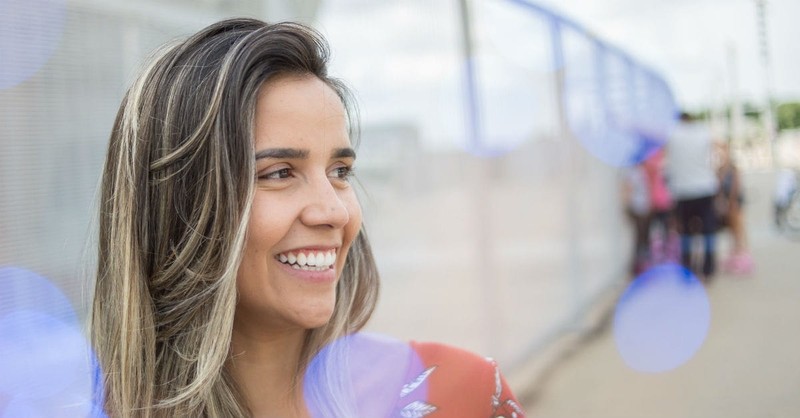 10. Our world needs Christian women who are not ashamed to testify to their lasting hope in God.
Even in places like America where God's word can be shared openly, there's an ever-increasing hostility toward biblical values. It's no secret that many believe the Bible is full of outdated, antiquated truths that stand in the way of what some consider true equality.
But is there anything more inclusive than God's great desire to offer all people everlasting life through Christ (John 3:16)? Matthew 12:21 references Isaiah 42:1-4, saying that Jesus' name will be the hope of all the world.
Isaiah 52:7 says, "How beautiful on the mountains are the feet of the messenger who brings good news, the good news of peace and salvation, the news that our God reigns!"
We need more women who are not ashamed share the good news of God's love to the world (Romans 1:16). We need female leaders who share openly about how God has changed their lives and how He alone is their strength, salvation and fortress.
As Christian women leaders, may we be prepared to give a gentle, loving answer to those who ask why we have hope in this dark world (1 Peter 3:15).
---
Alicia Michelle, author, speaker and blogger at YourVibrantFamily.com, is passionate about helping women discover their beautifully imperfect journey through parenting, marriage, homeschooling, faith and homemaking. She's also happily married homeschool mom of four curious and amazing kids who keep her on her toes!
Photo Courtesy: Pexels
---