9 Things for Young Pastors to Remember before Preaching on Hot-Button Issues
Eric Davis

TheCripplegate.com

Updated

Jun 20, 2018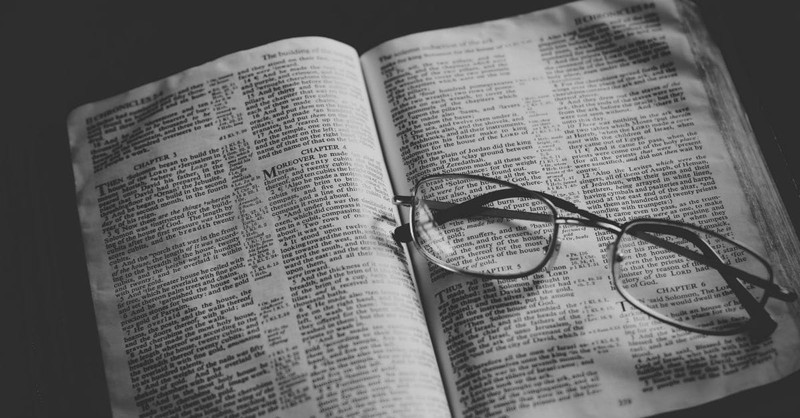 Pastoring can be tricky. Especially if we are younger. And especially in this world. Things are always happening. Lots of things. If you've struggled like I have, sometimes it's hard to tell which of those things need my attention. On top of that, it can be hard to tell which of those things are things.
Every generation sees hot-button issues. These are issues which often matter; issues that need to be addressed. They are issues which involve people made in God's image. Pastors have pastoral mandates from God. God cares about real people and real issues, which is why he gives these pastors and their mandates. So, what are ways that pastors can keep caring amidst these throes?
Just a few considerations for some of us younger, under-50ish pastors as hot-button social and cultural issues demand our attention:
Photo Credit: Unsplash/Timothy Eberly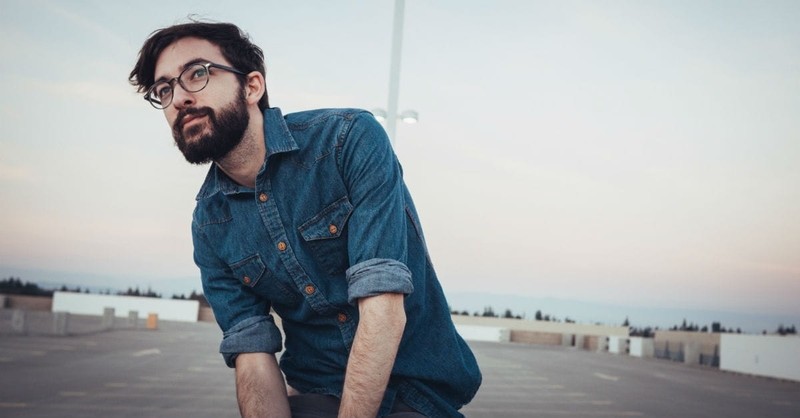 1. In the mix of hot-button social issues, we young pastors should avoid thinking that we have mastered these issues.
It's takes a long time to skillfully speak about hot-button issues. It takes even longer to speak skillfully about hot-button issues in a godly way.
A feeling of aggression about an issue is not an objective indicator that I am well-schooled in the issue. External pressure from popular peers and internal pressure from misguided angst are not the leading by the Holy Spirit saying, "You've mastered this issue. Speak accordingly."
These things take decades. Young pastors have not lived that long. This means that we are not experts in these things. Once we've marinated in the Bible for a few decades—with proper hermeneutic, forced to apply theology and convictions—then our we will be approaching sufficient depth to speak biblically. Until then, we should resist thinking we are social-issue jedis.
Photo Credit: Unsplash/Matthew Dix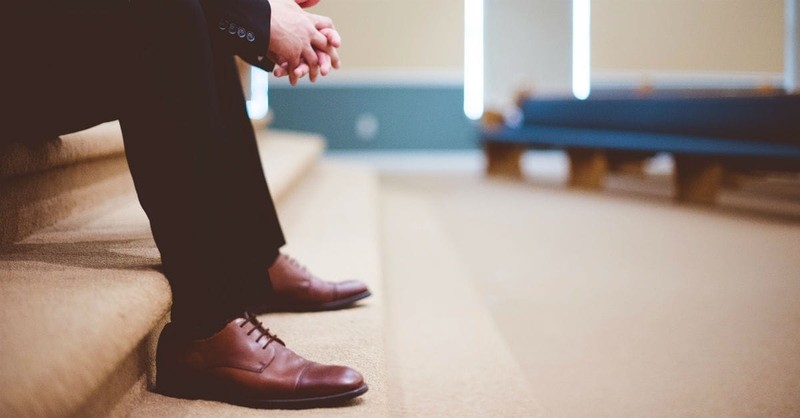 2. Amidst hot-button cultural issues, we ought to consider that, as younger pastors, we don't have many great things to say.
A grey-haired sage once told me something helpful: the thing you should avoid doing during those initial encounters with big issues is talking. He knew me well. I liked talking because I thought that I should talk.
"When there are many words, transgression is unavoidable, but he who restrains his lips is wise" (Proverbs 10:19).
"This you know, my beloved brethren. But everyone must be quick to hear, slow to speak and slow to anger; for the anger of man does not achieve the righteousness of God" (James 1:19-20).
Hot-button social issues demand that we talk. That can be good at times. But not always. The moment that we experience an emotional-gland phenomena in response to a social issue is probably the time to avoid talking. Even if people make us younger pastors think that we should talk; in public or private; at conferences or in corners, declining to talk might be the best way to serve those publicly and privately, and at conferences and in corners.
Wait. Pray. Read the Bible a lot. Wait even more. Let's ask ourselves, "Have I really gave this issue a good go-around? Do I really understand all of the ways in which God's word addresses it, and in the way that it is currently manifesting in my midst?"
We ought to avoid the temptation of supposing that we are ministerial Captain James Cooks, who have valiantly sailed into an undiscovered hot-button world; as if we have come upon a new, un-thought-through, un-addressed nuance of the issue. We aren't and we haven't. Our new words; new angst; new zeal is already under the sun and needs to get old and tamed and bible'd.
Notwithstanding some of the applause we might solicit from fleshly crowds, unless it's correct Bible exposition, we younger pastors probably don't have many valuable things to say.
Photo Credit: Unsplash/Ben White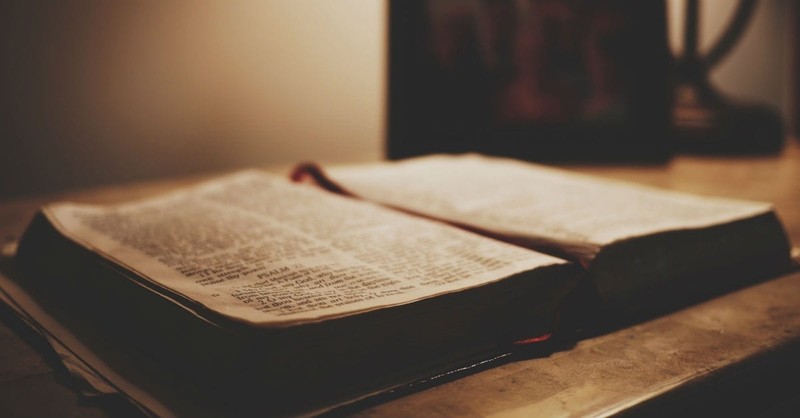 3. When hot-button social issues rage, the best thing is to keep Bible exposition the main thing.
I wonder if many in my generation and younger know why they get to be pastors and spiritual leaders. We have not been called to be cultural remodelers. Sure, a bit of that may happen consequent of ministry; but it is consequent. We are called to exposit the Bible. This is our charge:
"I solemnly charge you in the presence of God and of Christ Jesus, who is to judge the living and the dead, and by His appearing and His kingdom: preach the word; be ready in season and out of season; reprove, rebuke, exhort, with great patience and instruction" (2 Timothy 4:1-2).
Our pulpit is God's pulpit. That's fundamental to our mandate. But in hot-button seasons, there is the temptation to hijack God's pulpit for purposes other than biblical preaching. Bible exposition is to stay centerpiece. When God commanded it to be so, he did in the midst of raging hot-button seasons.
We must be careful that the pulpit is not used for hot-button issues over simple, surrendered exposition. It's harder to do the latter, though. There is a tendency in younger pastors to assume that Bible exposition doesn't seem to scratch raging social itches. Perhaps even worse, there is also a tendency in younger pastors to assume that they should be scratching cultural itches.
We can trust God. Giving ourselves to exposition of the Bible will do a great work on hot-button issues. Pick a book of the Bible and preach through the whole thing, even if hot-button issues of a controversy-ness such as those in Paul and Timothy's day arise. Let the next passage determine what you will preach Sunday far more than the next social-cultural rage.
If there is an issue that's an issue, God addresses it in his word. Recall that just about every book of the Bible was inspired into contexts dripping in hot-button social issues. As such, biblical exposition will do a powerful work on issues that are issues. Trust the power of God's word. The way par excellence to trust the power of God's word is to devote the bulk of your ministry time to verse-by-verse exposition.
Photo Credit: Unsplash/Aaron Burden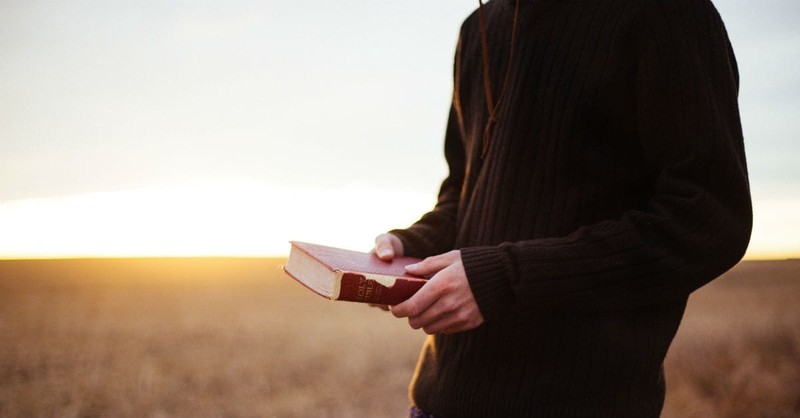 4. In the throes of hot-button issues, young pastors can care about hot-button issues more by devoting less time to them.
Consider shelving the latest cultural hot-button issue for a moment. Some will cry foul and cop-out. But hold on.
Shelving doesn't mean cease doing something about real issues. But shelve it. Not out of indifference, but a greater, higher care. Trust God. He cares about people way more than we do. The world won't fall apart if we shelve it for a moment. Neither will the kingdom of God. God's got it. Jesus will build the most important, impactful, impenetrable organization in the universe even if we restrain ourselves from the hot-button issues for a bit. In fact, restraining might expedite kingdom work. God's got it. Jesus is capable. The Spirit is irresistible.
What should we do then, if we are not pouring over the latest hot-button issue? We might brush up on hermeneutics. We might get some guys together on an early morning, provide a great breakfast, teach them about the Bible; what the Bible is; how we got the Bible; what's in the Bible; how to apply the Bible; and how to teach the Bible. Pushing pause on our hot-button issues (and our emotions) in this way might make us more effective at addressing hot-button issues.
"If the axe is dull and he does not sharpen its edge, then he must exert more strength. Wisdom has the advantage of giving success" (Ecclesiastes 10:10). 
Photo Credit: Unsplash/Priscilla du Preez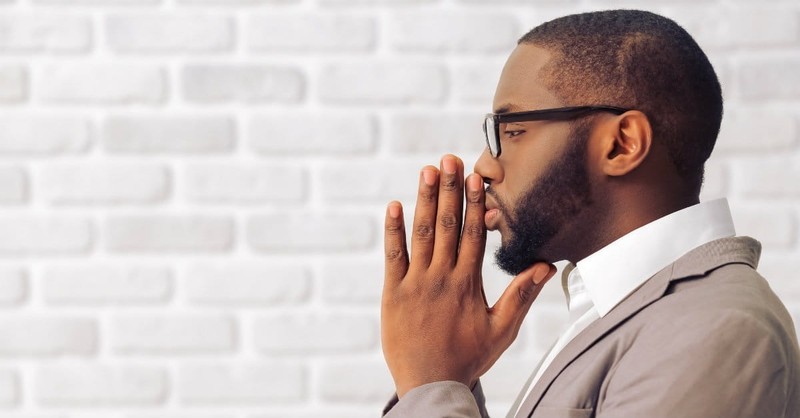 5. Amidst cultural hot-button issues, younger pastors can benefit from deepening in a biblical understanding of anthropology and hamartiology.
Hot-button social issues often involve sin, perceived or real. People debate some conduct. Some cry foul. Some look the other way. Some wonder if there is a third option. Some aren't sure. Is a sin being committed? If so, in what way and by whom? What does the Bible say?
These questions and more fuel hot-button issues. A precise grasp of biblical anthropology and hamartiology is prerequisite to nailing down biblical answers. Our talk of sin must be more informed by Scripture than contemporary Christian culture gurus. If we are off there, then what we say about hot-button issues will be also, no matter how passionate we feel. What we say the problem is; who we identify as the culprit in the problem; what we say people should do about the problem—a correct biblical hamartiology will guide us.
It's easier and more glamorous to echo cultural voices, however. Less thought—and less humility—is needed to follow the flow of apparent cultural sins. At times, undiscerning Christians are tempted to get mad for reasons that don't exist. Others parade their morality by repenting for the same reasons.
Hot-button issues are notorious for feeding our flesh. Populations get accused of sinning rather than people. Sins are coined culturally rather than biblically. Divisions are drawn which God does not recognized. Sins are created which Scripture does not identify. Factions presume themselves righteous and sanctioned by God as prosecutors. The logs-in-the-eyes become gigantic. Hot-button issues are seedbeds for pharisaism.
Deepening in biblical hamartiology is one way to help us think more carefully about what we are doing.
Photo Credit: Thinkstock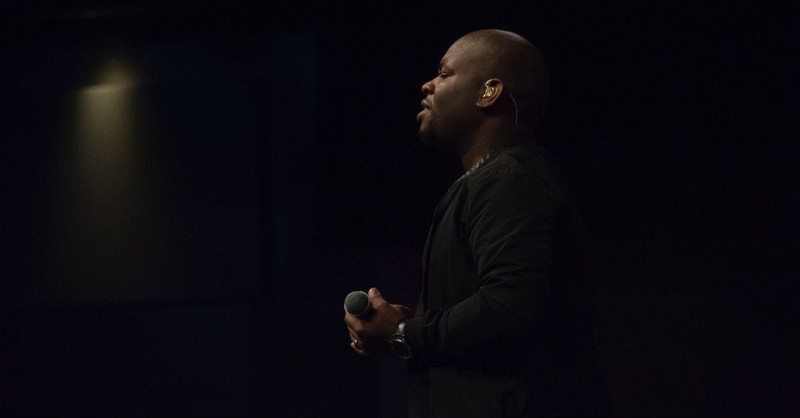 6. Amidst hot-button social issues, we ought to remind ourselves how greatly God desires our own personal sanctification.
God really wants his people to be godly (Romans 12:1-2, Ephesians 4:17, Galatians 4:19, Philippians 2:12-13). He really, really wants his pastors to be godly.
"Not that I have already obtained it or have already become perfect, but I press on so that I may lay hold of that for which also I was laid hold of by Christ Jesus. Brethren, I do not regard myself as having laid hold of it yet; but one thing I do: forgetting what lies behind and reaching forward to what lies ahead, I press on toward the goal for the prize of the upward call of God in Christ Jesus" (Philippians 3:12-14).
"But have nothing to do with worldly fables fit only for old women. On the other hand, discipline yourself for the purpose of godliness" (1 Timothy 4:7).
"Pay close attention to yourself and to your teaching; persevere in these things, for as you do this you will ensure salvation both for yourself and for those who hear you" (1 Timothy 4:16).
God desires that we younger pastors especially invest much into our personal sanctification. It's possible that jumping into the hot-button ring is not a help, but hindrance to that.
Photo Credit: Unsplash/Richie Lugo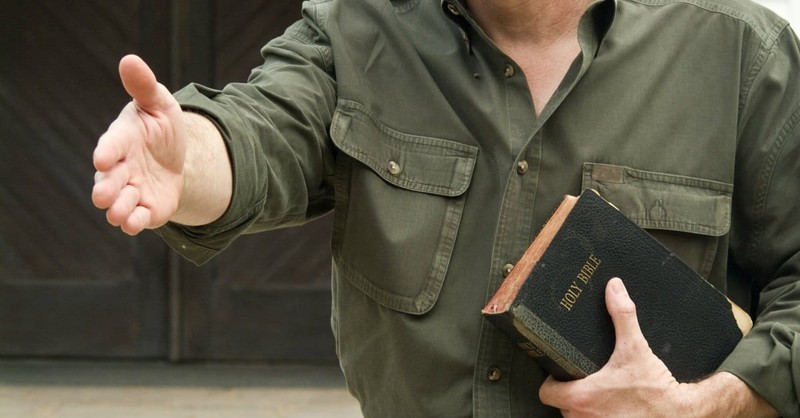 "Often these issues are simply distractions from God's kingdom priorities."
Often these issues are simply distractions from God's kingdom priorities. Is it possible that some of us younger pastors throw ourselves on social justice issues because it's easier than personal sanctification? Might we latch on to various cultural issues because it relaxes the needed mortification of our flesh (Colossians 3:5)? It feels great to give the flesh a break and channel that frustration externally to a hot-button issue. More than likely, though, such channeling is going against the Holy Spirit's leading in our lives.
"For if you live according to the flesh you will die, but if by the Spirit you put to death the deeds of the body, you will live" (Romans 8:13).
Young pastor, we must fear God. Channel youthful angst to developing a greater knowledge of God, reverence for God, submission to God, and humility before God. Let us pursue humility hard.
God wants us to work harder on our personal godliness than surfing the latest hot-button wave. The kingdom would be better served if we were angrier at the sin in our hearts than at those we perceive in others.
Photo Credit: Thinkstock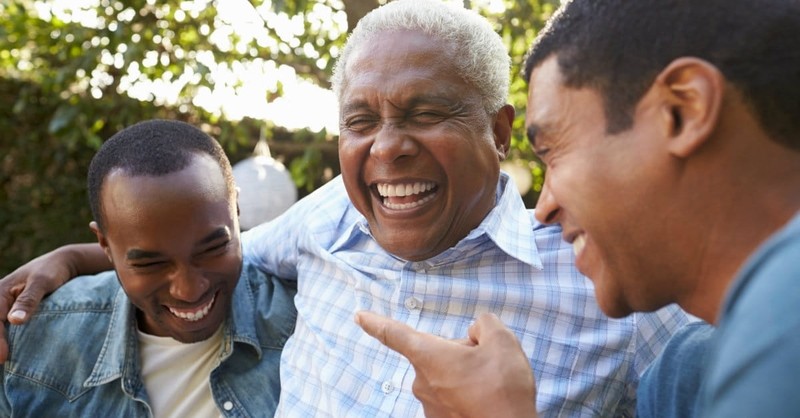 7. Amidst hot-button cultural issues, young pastors do well to humble themselves under older, seasoned men.
Would to God that every one of us under-50ish pastors would humble ourselves in this way. Let's turn off our hot-button aggravation and sit at the feet of a guy who has been doing verse-by-verse exposition through the Bible for a long time; who has had biblical convictions tested in the storms of ministry; who has trained men in the Bible for years; who is still qualified; a guy who has stayed steady through more years of hot-button issues than we've lived and learned that most of these hot-button issues are no issues at all.
For the last decade or so, guys like this were chuckling quietly and compassionately at us younger pastors. They're not chuckling anymore, though. They're weeping; they're cringing; they're lamenting.
We deserve it. My generation of evangelicalism is getting stranger by the day. We are wise in our own eyes; heroic in our own estimation. But we're nothing. We're neophytes in our spiritual underoos. We think that because we have some IQ, Twitter followers, cultural knowledge, conference invites, and a seminary degree that we are spiritual giants. But we're not. We're gnats. We're saturated in pride. We're high-minded, youthful, undiscerning, unteachable, and carried about by phantom social lusts easier than a mosquito blown by the breeze. The more that actual sages—the kind mentioned above—try to necessarily rebuke and shepherd us, the more we shake our fists.
Older seasoned sages, please keep praying for us.
Photo Credit: Thinkstock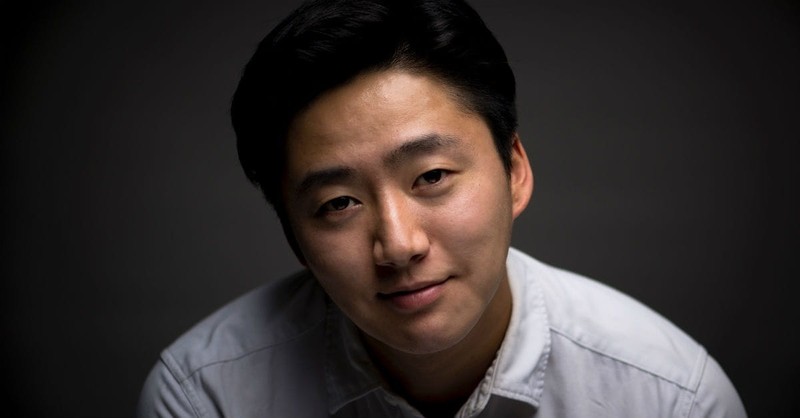 8. Amidst hot-button social issues, young pastors should keep loving people.
Because these issues tend to be externally-focused, we loosen the reins on our hearts. "Guard your heart" becomes "guard your external, socially-based identity." These identities tend away from being biblically defined. As such, I think less about biblical love for people and more about external-social categories different than me. One byproduct of that is fading love. I become the ante- 1 Corinthians 13:4-7. I am not patient, not kind; I am easily provoked; I take into account wrongs, or perceived wrongs, suffered; I bear little; believe the worst; and endure little. I've forgotten the heart of the law because I'm fighting against an enemy I don't have.
Photo Credit: Unsplash/Kyu Lee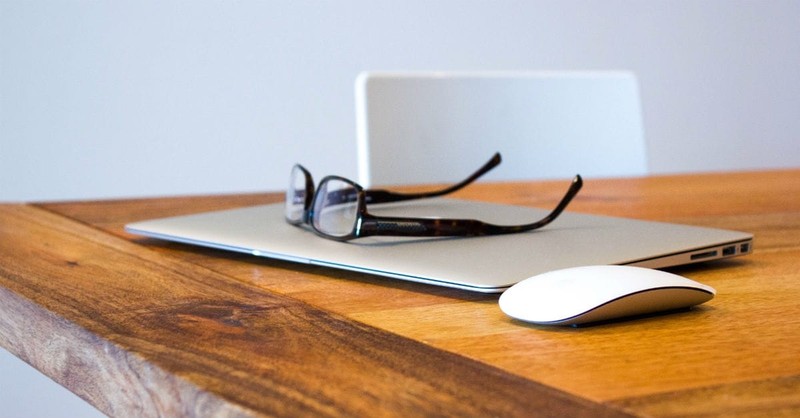 9. In the mix of hot-button issues, young pastors do well to read the Bible more.
Read the Bible more than Twitter.
Read the Bible more than blogs.
Read the Bible more than cultural gurus who get you fist pumping in your office with furrowed brow and bulging neck veins.
Read the Bible more than anything.
"Give me a candle and a Bible, and shut me up in a dark dungeon, and I will tell you all that the whole world is doing" (J.C. Ryle, Practical Religion, 105).
Eric Davis is the pastor of Cornerstone Church in Jackson Hole, WY. He and his team planted the church in 2008. He has been married for 15 years and has 3 children.
This aritcle was originally posted at TheCripplegate.com. Reprinted with permission.
Photo Credit: Unsplash/Craig Garner
---