Are You Judging Your Pastor by His Family?
Donna Jones

Crosswalk.com Contributing Writer

2017

30 Nov

COMMENTS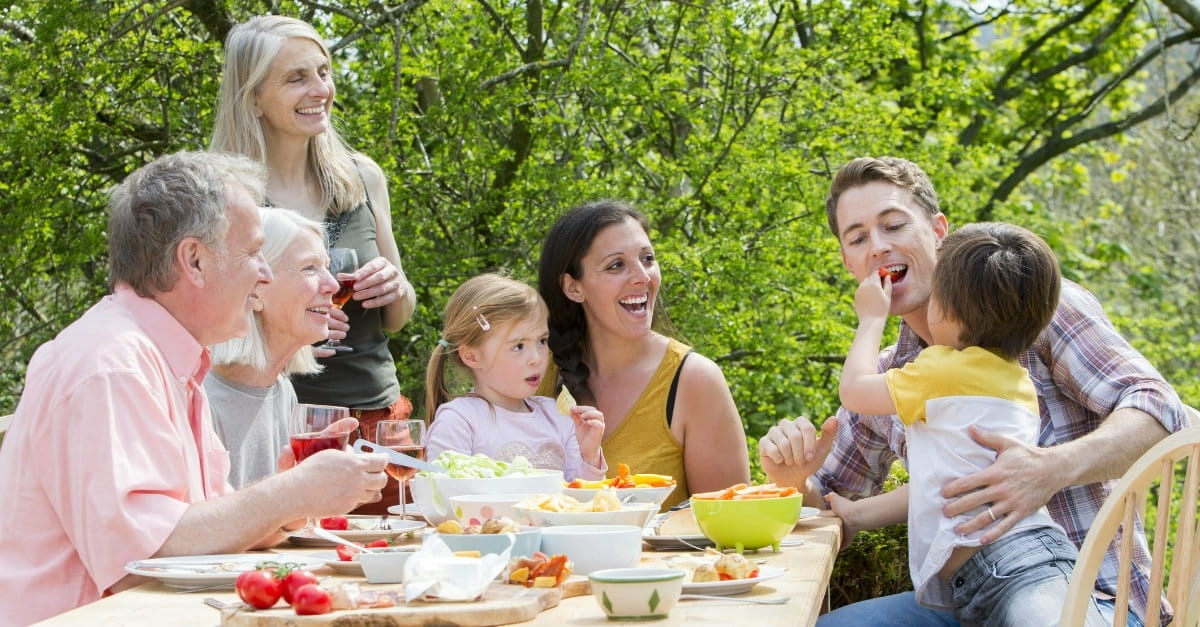 Are you judging your pastor by his family? 
Probably. 
For a pastor, the expectations surrounding his family are heightened—which means the evaluations are, too.
So if you are judging your pastor by his family, the real question is: should you?
God's Word holds out a high standard for church leadership. Titus 1:6-9 and 1 Timothy 3:1-5 spell out the requirements. Essentially, the qualifications boil down to two categories: a leader's personal character, and a leader's ability to manage others well—including his own family. 
So then, it's okay to judge our pastor's family, right?
Not so fast.
Here are three things you need to know about judging your pastor by his family:
1. Judging isn't your job.
Just as Paul outlines necessary behavior for spiritual leaders, Jesus outlines necessary behaviors for everyone who claims to follow Him. Jesus' instructions are recorded in Matthew 7:1: "Do not judge, or you will be judged."
Interestingly, in the original Greek, the word "judge" means to "come to a choice (decision) by making a judgment – either positive or negative."  In other words, judging anyone—including your pastor, his wife, or kids—as either good or bad, is not to be done. Why? Because only God has sufficient knowledge to judge impartially. 
What looks good to us (perfectly obedient children, for instance) might not look so good to God, who sees the heart. On the other hand, what we might judge negatively (like an unavailable pastor's wife) might be seen as good in the sight of God, who understands our motives.
We simply do not possess the necessary knowledge to judge others accurately. 
We may see the teenager's rebellion, but we may not see the hours our pastor and his wife have spent on their knees in prayer, or the boundaries they've put in place to help correct their teen. 
We might see a childhood meltdown, but we might not see the lack of sleep that caused it. 
We might see a family vacation that seems unnecessary, but we may not see the importance of family time (away!) for folks who live in a fishbowl.
This isn't to say that everything your pastor or his family does is right, but the bottom line is this: According to Jesus, judging isn't our job. 
2.  Judging can do more harm than good.
The pressure on a pastor's family is real. Some people figure the pastor's kids should "know better". Others expect a PK to be rebellious. The pressure can be a tremendous burden. Generally, the unhealthier the church (or the church member), the more the pressure is levied.
Snide comments, stares, expectations, negative talk and gossip about the pastor's family—these things serve to drive a wedge between people and Jesus. This is especially true for pastor's kids. In reality, your pastor's children are just like yours—they are simply trying to grow up. 
Let them.
Let them grow up in the context of grace. Of love. Of genuine care.  
When pastor's kids must constantly field disapproving glances, sarcastic comments, or impossibly high expectations, the likelihood that they'll leave the church—and God—grows exponentially. By the way, the same is true for your children.
Bottom line: Your behavior, and your words, can either help draw a child or teen to Jesus, or draw him away from Jesus. This is serious business because it has eternal consequences. Consider the outcome of your behavior before you judge.
If you feel you must say something, make absolutely sure of four things:
You talk to God before you talk to others.
Your motives are pure and you genuinely want to help. You must be ruthlessly honest with yourself about this.
You are the right person to say something.
You speak to the person, not about the person.
3. Expect the right things from your pastor and his family.
I first became a Senior Pastor's wife in my mid-twenties, and I desperately wanted to love our congregation well. A few weeks prior to my first big women's event after my husband became the pastor, I gave birth to our second child. I planned on attending the event, but when the evening came, I was so exhausted I could barely lift my head. I waivered back and forth, unsure what to do. 
Finally, my husband gave me the single best piece of advice I've ever received as a pastor's wife. His words became the plumb line for all decisions since. It has saved me countless hours of worry, and endless moments of regret. His advice has freed me to love my life as a pastor's wife, and to help our children love their lives as pastor's kids, too. 
Here is what he said to me all those years ago:
"Do you think you should go because the women of our church expect you to go, or do you think you should go because Jesus wants you to go? "
"If you think you should go to please people, put your PJ's on, and call it a day. But if you think you should go to please Jesus, get in the car, and get going." 
Talk about wise advice and godly leadership! Because my husband freed me to make pleasing Jesus my single priority, our whole family (and the churches we've served) thrived. And in a way only God could make happen, our emotional and spiritual health has influenced others toward emotional and spiritual health, too.  
You can, and should, expect your pastor to lead well. God expects your pastor to lead well, too. This doesn't mean he'll be perfect (he won't). It doesn't mean his wife and kids will be perfect (they won't). But it does mean your pastor should do his best to help you and his family make knowing, loving and following Jesus priority one.
So if  you're tempted to judge your pastor by his family, pause and pray for him instead. Pray for his wife, and his children. They need it, and you'll benefit from it. The body of Christ is a beautiful thing when it functions the way Christ intended.
Photo credit: ©Thinkstock/DGLimages
Donna Jones is a happy pastor's wife and recovering people-pleaser, who still tries to please Jesus, above all else. She's the author of several books and Bible studies, including Seek: A Woman's Guide to Meeting God, and is a contributing author to the newly released 365 devotional, A Moment to Breathe. Donna speaks coast-to-coast, helping women follow God in everyday life, and she speaks weekly for the women's Bible study at her home church, Crossline. Best of all, she's mom to three young adult kids, who frequently sit on her kitchen counter, just to chat. Donna would love to connect with you at www.donnajones.org or on Instagram.