Build a Church Community that Transforms Lives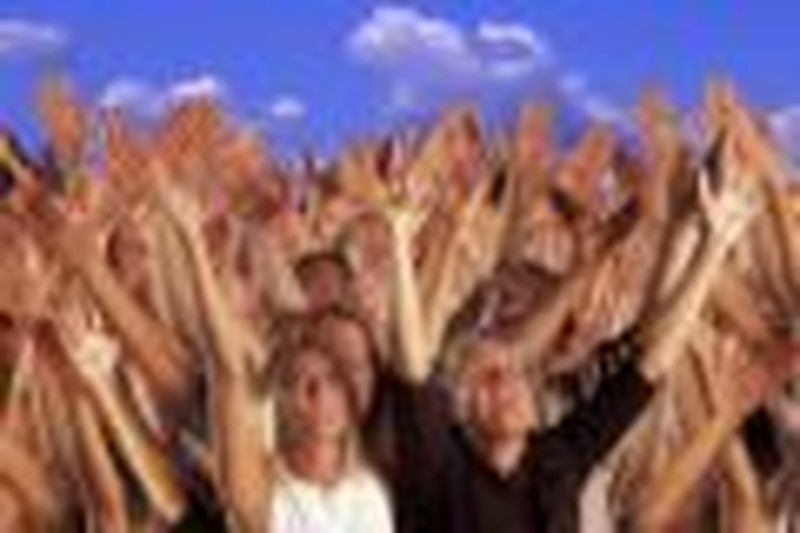 Too often, churches become just vendors of religious services for do-it-yourself Christians. They may offer a vast array of programs and activities, but they lack the one thing that can truly transform the people who walk through their doors - genuine Christian community.

People are searching for a place where they're accepted just as they are and encouraged to become all they can be. They want to become part of a community that helps connect them to God and other people through bonds of love.  God wants that for His people, too. After all, He is a God of relationship, existing in the Trinity of Father, Son, and Holy Spirit.

Here are some ways you can build a church community that transforms lives:

Understand your church's purpose. Realize that your church doesn't exist simply to help people in their individual faith journeys. It's meant to be a living organism that helps people encounter the living God together and grow closer to Him. Know that God's essence is one of loving relationship because He is a Trinity, and, because He has made people in His image, they're designed to live in relationship as well.  Understand that it's crucial for your church to be a strong community to fulfill its purpose. 

Realize that if people in your church are to grow into exceptional Christians, they must have an exceptional community to help them do so.  Know that the more your church is like God (reflecting His loving relationships), the more its individual souls will become like Christ. Also know that the more your church is the earthly depiction of the divine community, the more the world around you will be drawn to Christ.

Encourage people to avoid the salad bar and share a full meal at the table of faith instead. Although many seekers are tempted to take a salad bar approach to faith - choosing their own individual experiences and activities - they won't ultimately be nourished by that approach.  Help them sit down to a shared meal with others at your table of faith, making a full commitment to your community. See the holy meal of Communion as a model of what your church community should be like - believers celebrating together as God uses ordinary elements to reveal His extraordinary presence.

Help people be participants instead of spectators.  Present lots of opportunities for everyone in your church to contribute their talents to the congregation's greater good. Encourage them to serve in the ways God leads them, be willing to start new ministries that will help people use their talents, and provide training so people can acquire the skills necessary to do everything that needs to be done - from helping with the worship service to leading home groups. Use sermons to call people to respond to your messages by putting their faith into action. 

Make your church as guest-friendly as possible, realizing that you represent Christ to newcomers.  Strive to have your church's hospitality reflect God's own.  Don't let age or anything else be an obstacle to each member's full participation in the life of your church - make sure young children, the elderly, the disabled, and others are able to contribute their talents in meaningful ways. 

Use Scripture to bring about transformation.  Let Scripture give you the lens to see God's grace in how He deals with His people. Let it invite you to begin a relationship with God and your brothers and sisters in Christ. Enter into its story of love by responding to God's call, patterning your life on Christ's example.  Rely on the Holy Spirit's wisdom to help you live out Scripture. Consider bringing your congregation together once a week to eat dinner together at the church, then study the Bible together in classes geared toward various levels. Encourage your church's members to share their testimonies with each other. Develop Bible reading programs so that your entire congregation can read and study the same biblical passages together.  Offer prayer services so people can meditate on particular Scripture verses together and pray about them as a body during the services. 

Strive to be great ambassadors for Christ to a watching world.  Make discipleship a top priority.  Have church leaders - both laypeople and clergy - work with people in your congregation to help them keep moving forward in their relationships with Christ.  Regularly intercede in prayer for all your church members.  Seek wisdom as a church body before making decisions that affect the life of your church.  You can do this by asking whether or not what you're considering is consistent with the Bible and whether or not it will make a positive impact on your community. 

Realize that your community is your witness to the world about what God is like.  Decide to do all you can to pour God's love out into your surrounding community - the local area around your church - in tangible ways.  Form partnerships with other community organizations (such as charities, schools, shelters, and civic groups) to work together on issues facing your city.  Support events and activities in your larger community by volunteering time and donating money. 

For example, your church could help with your town's annual Fourth of July parade or sponsor a local sports league. Minister directly to your neighbors by appointing a lay minister to represent your church in each neighborhood from which your church draws people.  Train these lay ministers to respond to neighborhood needs as they arise, by praying with people and providing practical support such as meals and other help. Realize that God has called your church to embody His character and act as His hands and feet in your part of the world.


Adapted from It Takes a Church to Raise a Christian: How the Community of God Transforms Lives, copyright 2004 by Tod E. Bolsinger. Published by Brazos Press, a division of Baker Book House Company, www.brazospress.com. 


Tod E. Bolsinger is senior pastor of San Clemente Presbyterian Church in San Clemente, California.