Care of Creation Ministry's First Priority is God
Noel Piper

Desiring God

Updated

Apr 03, 2008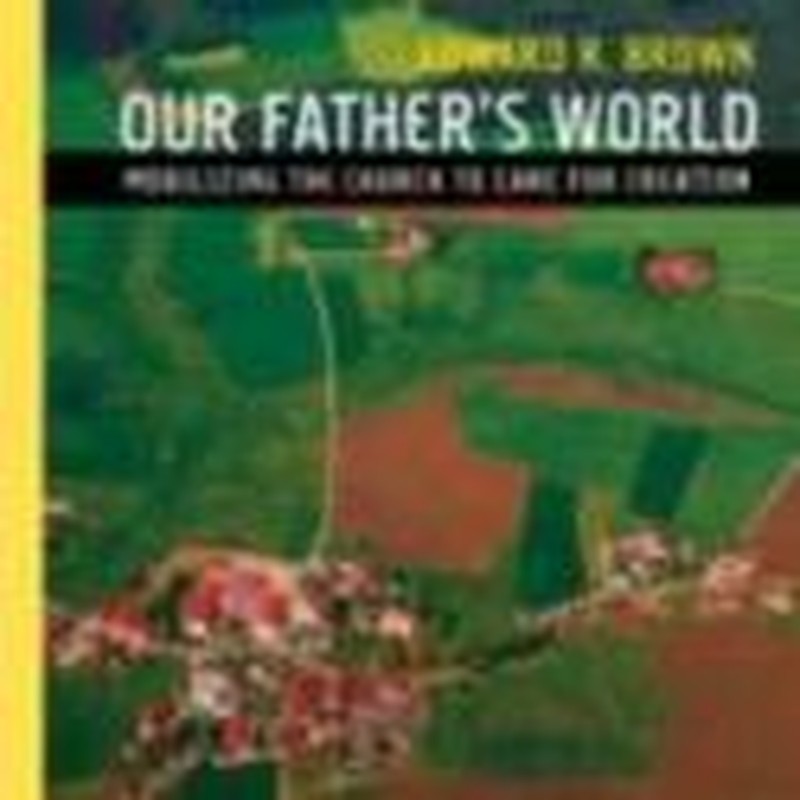 Our neighbors can attest that we don't use dandelion poison. We recycle. One showerhead has a water saver shut-off valve. Beyond that, I don't give much thought to ecology. I'm scared off by people who tend to treat the earth as god, rather than as God's handiwork. So I have avoided considering my responsibility as a steward of God's property.
I had a one-week crash course last month when Talitha and I were guests of Craig and Tracy Sorley, BBC missionaries with Care of Creation Kenya.
We met women who toil thirty hours a week finding and hauling firewood and water. Areas that were thickly forested just thirty years ago now are eroded to rock and gully. The wood they find is what we'd call kindling. That's all that's left because trees have been cut and nothing replanted.
Care of Creation is working with local people to develop nurseries of indigenous trees suited to various uses. People are trained to plant and nurture these trees on their land. Bethlehem has sent two teams that built a water collection system at a tree nursery and a fence to protect seedlings from animals.
We met farmers—many of them women—whose yield is one-fifth what it was thirty years ago. Their families and the nation depend on these small farms, and yet farming is "bottom of the heap." Craig helps farmers to see themselves reflecting the work of God himself, who planted a garden during creation week, thus becoming the world's first farmer and forester.
Care of Creation is introducing "Farming God's Way." Model farms demonstrate the increased yields through sustainably replenishing the soil and retaining moisture. Over time, the method requires less strenuous hand-tilling than the usual farming method.
But what makes this a Christian mission and ministry? The practical help and methods could be demonstrated by anyone who cares about people.
The difference is that Care of Creation's first priority is God. Then, like God, they care for people by making God and his ways more clear. This truth was the foundation of two daylong workshops presented by Craig Sorley and his coworker Francis Maina. One focused on farming. The other, for community and church leaders, focused on the problems of deforestation. During both, there was significant teaching from Scripture, looking at the earth through God's eyes and seeking his purposes and desires for his handiwork.
I'm amazed now at the number of times I see Scripture directly pointing to God as Creator.
Worthy are you, our Lord and God, to receive glory and honor and power, for you created all things, and by your will they existed and were created. (Revelation 4:11)
It's who he is. Here's a crumb-sized appetizer of what I heard at the workshops:
God created all things to display himself and his glory.
What can be known about God is plain to [all people], because God has shown it to them. For his invisible attributes, namely, his eternal power and divine nature, have been clearly perceived, ever since the creation of the world, in the things that have been made. (Romans 1:19-20)
Creation itself praises God.
Let the heavens be glad, and let the earth rejoice, and let them say among the nations, "The LORD reigns!" Let the sea roar, and all that fills it; let the field exult, and everything in it! Then shall the trees of the forest sing for joy before the LORD, for he comes to judge the earth. Oh give thanks to the LORD, for he is good; for his steadfast love endures forever! (1 Chronicles 16:31-34)
God delights in his creation.
God saw everything that he had made, and behold, it was very good. (Genesis 1:31)
Sin introduced pain into creation.
We know that the whole creation has been groaning together in the pains of childbirth until now. (Romans 8:22)
When we care for creation, we point people to the coming new heavens and earth, where the redeemed will live forever with God.
Then I saw a new heaven and a new earth, for the first heaven and the first earth had passed away, and the sea was no more. And I saw the holy city, new Jerusalem, coming down out of heaven from God, prepared as a bride adorned for her husband. And I heard a loud voice from the throne saying, "Behold, the dwelling place of God is with man. He will dwell with them, and they will be his people, and God himself will be with them as their God." (Revelation 21:1-3)
Praying with you that "the glory of the LORD endure forever; may the LORD rejoice in his works" (Psalm 104:31),
Noël Piper
P.S. You can see some of our Kenya experiences and thoughts at our blog.