Evangelism, the Holidays, & My Atheist Grandpa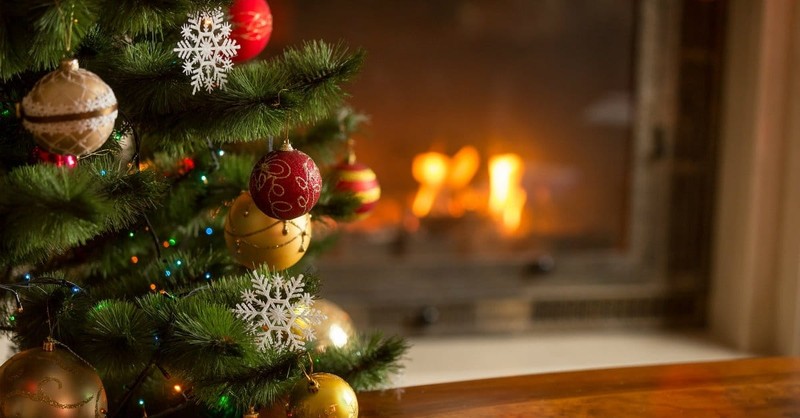 Here we are again, launching into another holiday season. Most likely, many of us will be spending time with relatives of various spiritual persuasions both this weekend, and over the Christmas holiday. Times with lost relatives can be tricky.
I remember one such situation with my French, atheist grandfather who passed away a few years ago. His name was Georges Lycan, and he spent most of his life as a carefree, pleasure-loving actor in France. That I know of, he appeared in over a dozen Broadway-like plays in France, several TV shows, and about 50 movies, probably the most well-known being his role as Sheriff Stone in the Charles Bronson Western, The Red Sun.
From my early teen years, I often spent summers with him at his country home in the Loire Valley. He enjoyed spending those warm days showing me pictures from his acting days, taking me hunting, teaching me about French wine and cheese, and making me repeat the most difficult French words 100 times until I pronounced it right (e.g. "grenouille").
But our relationship changed a bit when the Spirit of God gave me the new birth and I put faith in Jesus Christ. Not long after I was saved, I was off to France for another visit. I stumbled along as I attempted to explain to my grandfather that Christ had substituted himself on the cross for my sins. He fired back, proudly, "Je suis un athee" ("I am an atheist"). He tried to comfort me one day by saying, "Well, Eric, if I was going to be religious, I would be a Buddhist." I often struggled with what to say and how. At times he was perplexed. Other times he would mock me. For example, when he dropped me off at the Paris airport that summer, he gave me a swift, "Bravo, Eric, on this new religion thing." He had lived a life where, it seemed, he was always able to take care of himself. He had wealth, fun, and fame. The idea of Christ was as foreign as it was intrusive to him. For these reasons, family is often the crux of evangelism.
Then, after not being able to visit him for a few years, I got a call. My grandfather had been in and out of the hospital for a few months. Bone marrow cancer was bringing him closer to eternity. I hopped on a flight to Paris. My beloved grandfather was debilitated and he didn't know what to do. Decades in the spotlight and self-sufficiency came to a screeching halt. He was a broken, humbled man.
I knew he would be entering eternity soon to stand before a holy God. He needed to hear the good news that through repentance and faith in Christ, God could be his Father instead of Judge. But my French was rusty. I had very few private moments with him. Doctors and friends were coming in and out of his hospital room. One of his close friends came by who was a staunch Catholic. They said nothing to him about Christ. At the time, I couldn't believe it. My time to leave was coming. I decided if I just read the Bible, then there would be no chance of stumbling over words and terms.
So, I prayed and finally I had about ten minutes with him. I thanked him for the years we had together. Then, I picked up a French Bible and started reading it to him. I didn't know what else to do. I was weak and nervous, but he needed to hear (cf. Rom. 10:17). "Grandpa, I'm going to read you the Bible." I wanted him to hear of God's wrath which he deserved from his holy God and Creator for his sin. And I wanted him to hear of God's mercy which God provided in the Person, life, death, and resurrection of Jesus Christ. Among other things, I read Hebrews 9:27, Romans 3:21-26, 2 Thessalonians 1:7-9, Romans 6:23 and 10:9-10, John 3:16, Acts 4:12, and Ezekiel 33:11. The reading was rough but the words were pristine. After I encouraged him to turn to Christ for forgiveness, it was silent. In a weak murmur, he said he had to use the restroom. Pretty anti-climactic. Though he hoped to get to the restroom, he could barely sit up to use the bedpan.
Then, I saw one of the rarest sites in the world. My grandpa cried. You have to understand that this was a man who never cried, ever. He was at the top; the chief; the jovial, proud, and self-sufficient Georges Lycan. But, standing there in the humiliation of a broken body and a half-tied hospital robe, my grandfather wept.
Not much was said. He didn't leap out of his bed. The cancer did not fly from his bones. He did not ask to be baptized in his hospital tub. A minute later, some family and nurses came in. They saw the tears. No one said anything. Soon, I was back on a plane. His health declined. A few weeks later, on February 6, 2006, he entered eternity.
I hopped back on a plane and returned to France. His funeral was a high mass in a centuries-old, dark, cold, French, Catholic cathedral in the Loire Valley. Old actor friends poured in from around the country. The priest did his thing. I was allowed to say a few words and share the gospel.
The reception was held at my grandfather's hunting lodge outside a tiny village called, Sambin, near the lakes where he loved to hunt. I got to know many of his old friends. "I knew your grandfather from this film, or that play." "You, Americans, you are pretty religious," another remarked. Then, his nurse who was with him daily until his death approached me with tears. She said, "I don't know what you said to your grandfather when you were there three weeks ago. But after you left, he was a changed man. He told me, 'My grandson showed me the way.'"
I don't know what happened that night I read the Bible to my grandfather. I don't know what happened in his heart. I don't know if the Spirit blew his life-giving wind into my grandfather's soul. I hope so. I will have to wait until my time to die to find out.
But I do know this: we can trust the word of God and the God of the word. When it comes to personal evangelism, I am often weak and trembling. But we don't need to complicate it. Contained in the 66 books of Scripture are the inspired, inerrant, and sufficient words of God Almighty. "All Scripture is God-breathed" (2 Tim. 3:16). There's nothing like the Bible. No book has the power to take the dead and hell-bent and make them alive and holy-bent. "The law of the Lord is perfect, restoring the soul" (Ps. 19:7). We can trust the power of God's word in evangelism, even with the most hardened people. And, if the dead are not raised as we speak the good news of Christ crucified, we can trust the God of the word. He is sovereign. "O Lord God, the Almighty, righteous and true are Your ways, King of the nations!" (Rev. 15:3).
This article originally appeared on TheCripplegate.com. Used with permission.
Eric Davis is the pastor of Cornerstone Church in Jackson Hole, WY. He and his team planted the church in 2008. Leslie is his wife of 14 years and mother of their 3 children.
Image courtesy: Thinkstockphotos.com
Publication date: December 7, 2016