Grace, Porn and the Church
Mike Genung

Founder, Blazing Grace

Published

Dec 13, 2012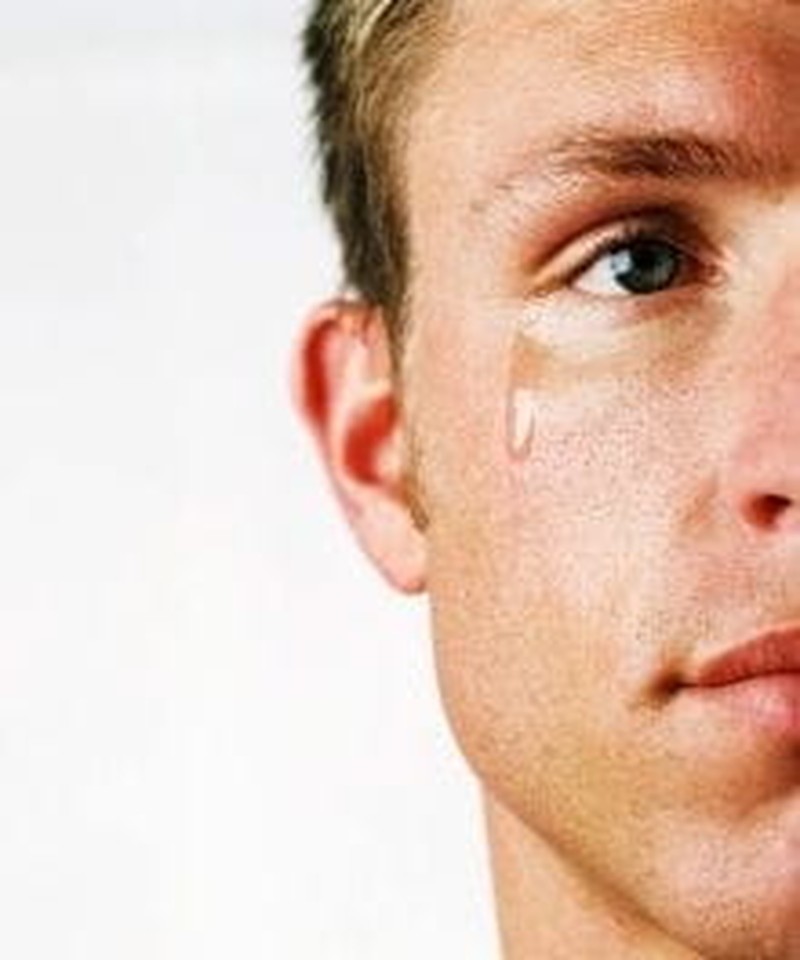 When those who struggle with sexual sin grab hold of the grace of God, it changes their lives. Let's take a look at this awesome gift from several angles, including how some in the church react when God works.
Grace frees us from shame. 
Straightening up, Jesus said to her, "Woman, where are they? Did no one condemn you?" She said, "No one, Lord." And Jesus said, "I do not condemn you, either. Go. From now on sin no more" (John 8:10-11).
When exposed to the light of grace, shame dissolves. Put yourself in the shoes of the woman caught in the act of adultery (John 8). Standing before Jesus, knowing she deserved death by stoning (as the pastors of the day who were standing nearby were demanding) must have crushed all hope of survival. Then, after confronting her accusers, Jesus looks her in the eye and says "I do not condemn you." 
She must have been shocked.  
Now let's make it a little more personal; let's say you've just finished viewing porn and are riddled with shame. Where do you go from here? I used to roll in the mud of self-condemnation for days and grovel for forgiveness. Today I know I only needed to look Jesus in the eye, say "I sinned," then receive His mercy by adding "thank you for forgiving me" (1 John 1:9). 
That might sound too easy to some; shouldn't remorse be required for forgiveness? Or at least a few hours of shame? The Holy Spirit will do the work of conviction after we've fallen, but a roll in the mud of condemnation won't please God. We can't make it right with Him; we can only receive the gift of His forgiveness by accepting it; just as the woman caught in adultery did. When a ray of light breaks through that we're not the rejected piece of sewage the adversary has been saying we are, and that God will never forsake us in spite of our darkest failures, joy breaks loose. We don't have to carry the burden of shame; we can find mercy without striving to earn it. 
Grace frees us from sin. 
And God is able to make all grace abound to you, so that always having all sufficiency in everything, you may have an abundance for every good deed (2 Corinthians 9:8).
There's more to the grace of God than a ticket to Heaven; Jesus came to set captives free from bondage to sin. I occasionally receive emails where the writer says they've fallen so often for so many years that there's no hope. What they're really saying is that God isn't big enough to set them free. I struggled for 20 years with sexual sin and know well of such despair; once I came to the end of my rope and put all my trust in God alone for freedom, He changed my life with a powerful revelation of His love. He's set countless others free, and can do the same for you. 
Most people have no idea how vast the grace of God is. We see it when we take in the majesty of His creation. We hold it when we read His living Word, and hear it when He speaks to us with a well-timed verse. We experience it when He draws us near to Him in praise and worship and we sense His presence. We are a recipient of it when He provides our needs. We glory in it when we realize that God allowed Himself to be killed for us. 
Think of how hard it is for you to forgive someone when they've hurt you deeply, and all of the anger, desire for revenge, and twisted emotions you have to fight through. Now think of a holy God forgiving you, immediately, every time you confess your sin. That's huge. Your sin is tiny compared to the vast covering and power of the grace of God.  
The enemy doesn't want you to grab the truth of how big the grace of God is; he knows it will change you from his marionette to a front line enemy. He wants to keep you blind to all the blessings and mercy that are at your fingertips. 
How is this grace accessed? In most cases of my life it has been when I'm alone with the Lord, and have allowed Him to uncover the layers of sin or lies I've bought into that keep me from receiving His Holy Spirit-induced flow of grace. Pastors and friends can tell me about the grace of God, but if I want it I have to receive it in my heart. 
Grace must be packaged with truth. 
For the Law was given through Moses; grace and truth were realized through Jesus Christ (John 1:17).
Recently, Chuck Swindoll shared a story on his radio show that shocked me. Before I go on, realize that this is a pastor who wrote a book called The Grace Awakening on living in the grace of God. 
Swindoll told a story of how a friend attended a church that focused mainly on the love of God. His friend told Swindoll that "those people would have loved me right into hell." He went on to say that this church didn't tell him he was a sinner, or of his desperate need for God.  
I've heard American Christians say "you can do anything you want and God will forgive you."  God forgives all our sins (Colossians 2:13), but there's a problem with "you can do anything you want."
For the flesh sets its desire against the Spirit, and the Spirit against the flesh; for these are in opposition to one another, so that you may not do the things that you please (Galatians 5:17).
Picture getting married and then telling your new wife, "Honey, I know you love me and will forgive me of anything. I'm going to have sex with just one other woman a week, with an occasional prostitute in the mix. There'll also be some porn to fill in the gaps. But we're good 'cuz you'll forgive me, right?" 
That marriage would be over. 
"You can do anything you want…" can't square with verses like: 
Or do you not know that the unrighteous will not inherit the kingdom of God? Do not be deceived; neither fornicators, nor idolaters, nor adulterers, nor effeminate, nor homosexuals, nor thieves, nor the covetous, nor drunkards, nor revilers, nor swindlers, will inherit the kingdom of God. Such were some of you; but you were washed, but you were sanctified, but you were justified in the name of the Lord Jesus Christ and in the Spirit of our God (1 Corinthians 6:9-11).
We cannot have sin and God; we must choose which one we want. Telling people "God loves you" without telling them they're dealing with a holy God who hates sin and does not compromise with, condone, or tolerate it is dangerous. When we understand that we dare not play games with God, it produces a holy fear which the Bible calls "the beginning of wisdom" (Proverbs 9:10). The penalty of sin is so severe that "without the shedding of blood there is no forgiveness" (Hebrews 9:22).  Our heart is a dark, wicked place; apart from the grace of God hell is our destiny. We desperately need the redemption of the cross. 
I fear we are becoming too sophisticated to be desperate for God. We can get so caught up in having the right teaching and building up our knowledge banks that we don't take a hard look at what's going on in our heart. If I have the right theology but my heart is dead, bitter, or worse, lukewarm, something's wrong. Grace must go from the head to the heart for change.  
None of this is to say that we will achieve perfection in this life. But when a man is broken by the truth of his wretchedness and has a holy fear of God, he will see his desperate need for mercy and will go hard after the Lord all his life. He will "love God much because he knows God has forgiven him of much" (Luke 7:47), and will be more likely to fulfill the greatest commandment, which is to love God with all his heart, mind, soul and strength (Luke 10:27).  
Grace exposes our pride, fear, and self-righteousness. 
In his new book ReFocus, Jim Daly of Focus on the Family tells the story of when he met with a well-known homosexual activist. Although they disagreed on many points, when Daly shared the love of God with the man, tears came to his eyes. Daly walked away feeling like God had intervened and brought a ray of light to that man's life. 
But when he returned to his office, Daly was quizzed about the meeting by a member of his staff. This person feared that Daly was in jeopardy of compromising his principles because he met with a homosexual activist, and that if word got out of the meeting it would embarrass Focus on the Family. 
Daly wrote that he had a greater clash with his Christian brother over sharing the grace of God than he did with the homosexual activist. Daly also commented that if we want to live as Jesus did we will encounter resistance both inside and outside of the church. 
XXXchurch is a ministry led by Craig Gross. They attend porn conventions and hand out Bibles to workers in the porn industry, and have led some to Christ. God is doing amazing work through XXXChurch, one example of which is a former porn producer who went to seminary to become a pastor. They also provide help for those who struggle with sexual sin. 
In his book Starving Jesus Gross writes that 95% of the hate mail they receive comes from Christians. 
Don't believe me? They've got pages of these letters up on their website. XXXChurch has been called "wicked," "reprobates," "false prophets," "evil," "snakes," and more, complete with Scripture. 
Grace provokes fear in those whose view of the Christian life is that it must be safe, contained, squeaky clean and orderly. When someone reaches out to a porn actress, a homosexual, a sex offender, (or how about a Muslim?) it turns their suburban illusion of controlled, comfy religion on its head. 
Grace exposes our pride and self-righteousness if we view others as less worthy of God's forgiveness than ourselves just because their sin makes us squirm. We're blind to the fact that we're just as wretched as they are, and maybe more so because pride is number one on the list of sins God hates (see Proverbs 6:16-18 . Note that sexual sin doesn't make the top seven.  
Sometimes the church blocks the flow of grace more than it encourages it. 
I think we need some Sundays where the pastor hits us with an industrial strength, in your face, confrontation of our self-righteousness, pride and fear. We desperately need to be convicted of our sin as time is short, and none of us wants to be a stumbling block to God's work. 
Such conviction would be another act of God's grace, because we will be brought back full circle to the truth of our brokenness, sin, and desperate need for His forgiveness. 
That's a great place to be. 
Mike Genung struggled with sexual addiction for 20 years before God set him free in 1999. He is the founder of Blazing Grace, a ministry to the sexually broken and their spouses, and the author of The Road to Grace; Finding True Freedom from the Bondage of Sexual Addiction, available at www.roadtograce.net.  
Publication date: December 13, 2012