Hurricane Katrina: Resources for Pastors
Compiled by Crosswalk.com Staff

2005

7 Sep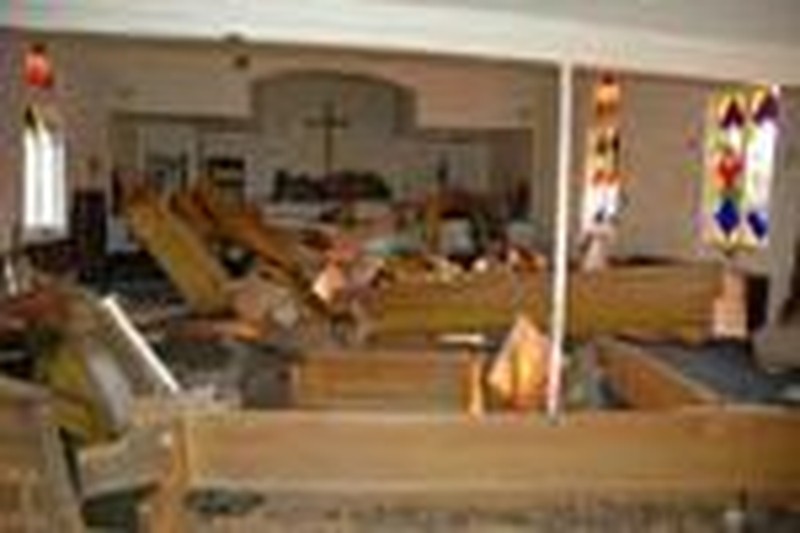 How can pastors and church leaders reach out to people who have lost everything? What do you say? How do explain this kind of human suffering?  In light of Hurricane Katrina and the ongoing struggles and pain in so many parts of the world, the World Evangelical Alliance has identified some helpful resources to assist church leaders. To find these resources, visit http://worldevangelicalalliance.com  and click on "Resources for Pastors" in the Feature box.
In responding to people overwhelmed by disaster and suffering, Geoff Tunnicliffe, WEA International Director, says, "It is critical that churches provide not only physical resources but bring a biblical message hope to those who are pain and have lost so much."

Other Key Links:
Three messages were delivered at Willow Creek Community Church by Bill Hybels and John Ortberg during weekend services. Each communicates God's heart during times of grieving and loss. To learn more, visit the following link:
Disasters are an inevitable part of life, but people facing tragedy need encouragement more than they need explanations, Rick Warren said Sept. 4 to members of Saddleback Church in Lake Forest, Calif. "We live in a fallen world. God's will is not always done on earth," Warren said. "Few things are more certain than the reality that we will all face major losses in the course of our lives." Read more about Saddleback Church's efforts and those of other Purpose Driven churches at www.purposedriven.com
E-mail address links pastor to pastor: It's easy to consider prayer as our last resort, our last line of defense, but in reality God wants it to be our first option. A new e-mail address, firstoption@smalltownpastor.com, helps make it just that. Word went out Sept. 1 that there were at least 300 missing pastors in Louisiana. A representative of the Louisiana Baptist Convention reported: "There are 300 pastors, all whom are located south of Baton Rouge in the hurricane disaster zone. They have not been heard from since the start of Katrina's rampage." 


The Southern Baptist Convention announced nationwide initiatives to help damaged or destroyed churches recover and to offer assistance to families and individuals who have been displaced by the storm. Bob Reccord, president of the North American Mission Board, released details of the two initiatives, Adopt a Church and Houses of Hope, in a column posted on Baptist Press. /www.bpnews.net


MNA Disaster Response is coordinating the Hurricane Katrina response effort for the Presbyterian Church in America (PCA) working out of a command post in Brandon, Mississippi. Following is a list of staging areas that either have been or are in the process of being set up and the areas that are being served: http://www.pca-mna.org/. Several PCA members have developed a web based coordination system. If you wish to provide housing, either for PCA or non-PCA families, you can register on the web site. 

Photo by Norm Mille, courtesy of  Baptist Press: Pews at First Baptist Church in Pass Christian, Miss., swirled in the surge of Hurricane Katrina.