Lewis Drummond, Former Seminary Head, Dies at 77
Jason Hall

Baptist Press

Updated

Jan 05, 2004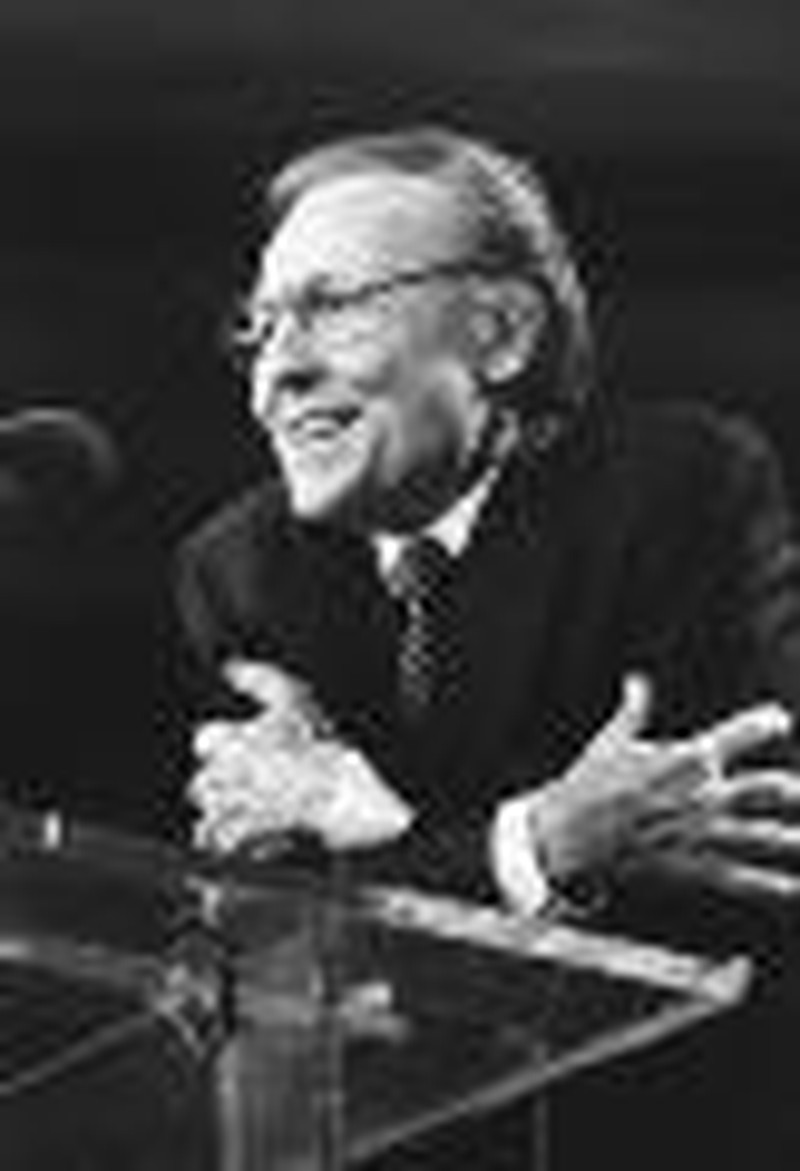 Lewis A. Drummond, Baptist statesman and former president of Southeastern Baptist Theological Seminary, died of a heart attack Jan. 4 in Asheville, N.C., as a complication from treatment for cancer. He was 77.

Drummond was well-known among Southern Baptists and other evangelicals as a scholar with a passion for evangelism and spiritual awakening. At the time of his death, he was evangelism professor in residence at the Billy Graham Training Center at The Cove in Ashville and chancellor of schools of evangelism for the Billy Graham Evangelistic Association.

"If I could show you a scholarly evangelist, a preacher of the Word, a biblical expositor, an encourager, a visionary leader, a gracious host, a good Samaritan, it would be Lewis Drummond," said L. Russ Bush, dean of the faculty at Southeastern and a longtime friend and colleague of Drummond.

Drummond's tenure at Southeastern, from 1988-92, was a crucial time of transition at the Wake Forest, N.C., campus as he endeavored to instill a passion for evangelism and missions that still marks the spirit of Southeastern.

Drummond's legacy includes Southeastern's Lewis A. Drummond Center for Great Commission Studies, which has been a resource to missions workers around the world for more than a decade.

"Through this center, which is dedicated to training those interested in evangelism, cross-cultural missions, church planting and spiritual awakening, the work which Dr. Drummond began will continue until our Lord returns," said Bart Neal, interim president of Southeastern.

Drummond instilled a sense of theological integrity at Southeastern, which was one of the chief goals of his administration. The results of his work became apparent after he had retired as Southeastern more than tripled in size during the decade after he left.

"His labor of love and the foundation that he established at our school is still bearing fruit," Neal said.

Prior to his Southeastern presidency, Drummond was the Billy Graham Professor of Evangelism at Southern Baptist Theological Seminary in Louisville, Ky., from 1973-88 and director of the Billy Graham Center there. He taught in Spurgeon's Theological College in London from 1968-73 and was pastor of Ninth and O Baptist Church in Louisville from 1964-68 and, earlier, of churches in Alabama and Texas.

After serving at Southeastern, Drummond served as the Billy Graham Professor of Evangelism and Church Growth at Samford University's Beeson Divinity School in Birmingham, from 1992 until this summer when he began his new role with Billy Graham-related ministries at The Cove.

A prolific author, his books included biographies of Billy Graham, 19th-century London preacher Charles Haddon Spurgeon and the late Southern Baptist missionary Bertha Smith; "The Awakening That Must Come"; "The Word of the Cross: A Contemporary Theology of Evangelism" and "Leading Your Church in Evangelism."

A native of Dixon, Ill., Drummond earned a Ph.D. from King's College at the University of London in 1963; a master's in theology and a divinity degree from Southwestern Baptist Theological Seminary in Fort Worth, Texas, in 1958 and 1955, respectively; and a bachelor's degree from Samford in 1950.

His wife, Betty, survives him.

"The Southeastern Seminary family is deeply saddened by the passing of Dr. Drummond," Neal said. "Our prayers are with Mrs. Drummond and the entire family at this time."

A memorial service will be held at 10 a.m. Saturday, Jan. 10, at The Cove, followed by a graveside service at noon on Jan. 14 at the Southeastern Seminary cemetery in Wake Forest.
Reprinted with permission of  Baptist Press