Rick Warren Says Racism is the One Thing Stopping Revival in America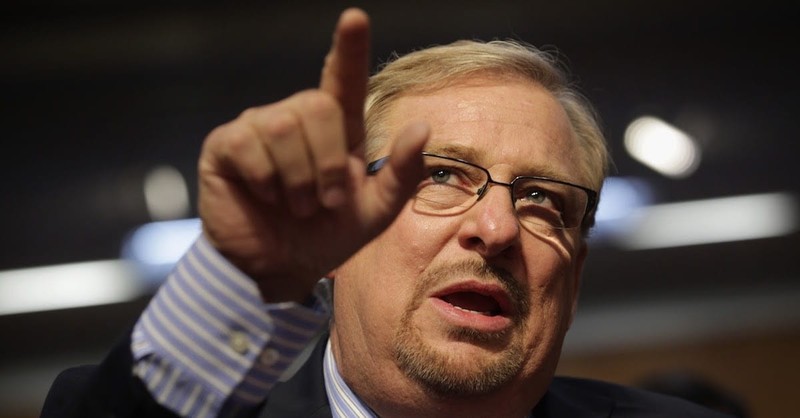 One of the most popular preachers in America took the stage a week ago, preaching a message loud and clear:
America needs a Third Great Awakening, but there's one thing standing in its way.
He didn't point out religious censorship, church decline, or morality as the issue. He pointed the finger at the most "common sin" on the Earth: racial prejudice.
Photo courtesy: Alex Wong/Getty Images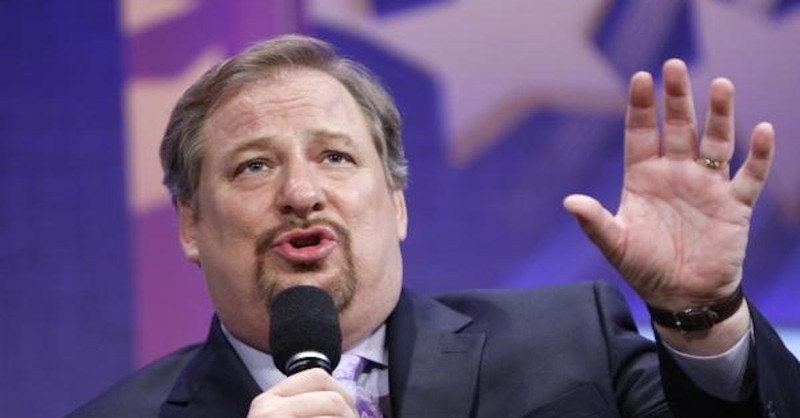 The "Most Common Sin" in the World
Rick Warren gave his message to the National Radio Broadcasters International convention, addressing some of the most influential Christian communicators in the country. With the theme "Proclaim18" as the banner of the gathering, proclaim he did:
"Friends, we're failing at unity. The Church is more divided, more polarized, there are more tribes, and more splattered, more fractured, than ever before."
Warren wants believers to understand that reconciliation is at the very heart of the gospel, that the Bible is crystal clear on how much "God hates racial prejudice." He explained that turning a blind eye to the issue does nothing more than show our ignorance and "blindness" (see 1 John 2:11). The pastor went on to say that it also questions God's creation and God's wisdom:
"When I say, 'God, why didn't you make everybody like me?' I'm basically saying, 'God, you messed up,'" he explained. "I am not the standard of perfection, and neither are you. Anytime I treat anyone less than me, I am questioning God's wisdom."
Photo courtesy: Reuters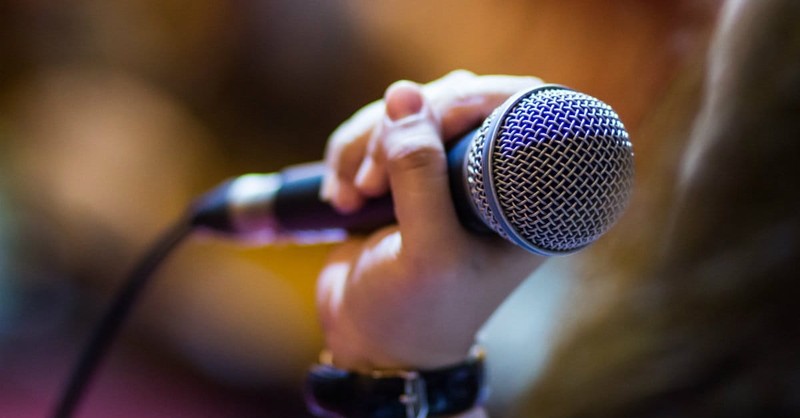 Hollywood's Response: the One We Should Have
If you didn't hear about the "inclusion rider" clause highlighted by Frances McDormand on Sunday night's Academy Awards, we encourage you to read up about it. " Relevant Magazine highlighted how McDormand's acceptance of her best actress award came with the following statement: "I have two words for you: inclusion rider."
An inclusion rider is a clause actors put into their contracts to guarantee racial and gender equality on movie sets. As Relevant explains, it  "stipulates that they won't work on a project if the project doesn't meet certain standards of representation both in front of and behind the camera. For example, a member of Hollywood could put in writing that they won't sign to be in a movie unless the movie employs a staff that's at least 50 percent female and people of color. It could also include people with disabilities."
It's encouraging to see reform sweep across movie sets in Hollywood, but it also begs the question:
Shouldn't the church be the one leading these efforts?
If Hollywood is reacting to the problem of racial division, how much more should the Church?
It's time we listen up.
Photo courtesy: ©Thinkstock

The Church as the "Only Unintegrated Place" in Our Society
According to Warren, the Church is the "only place" that isn't integrated in our society, and it's "hurting us."
Relevant Magazine also wrote about Warren's speech, pointing to a tweet from two years ago that sums up his message today:
"Racism is not a skin problem, it's a sin problem," he said. "It's not about skin, it's about pride."
A revival cannot come without repentance and unity, and our failure to repent and be unified is keeping the Third Great Awakening at bay.
Reminding us of the example of the early church in Acts,
"They were in one place, they were of one accord, they were of one heart, they had one purpose, they had one vision," Warren said. "When we have the unity of Acts, we'll have the power of Acts."
Photo courtesy: Twitter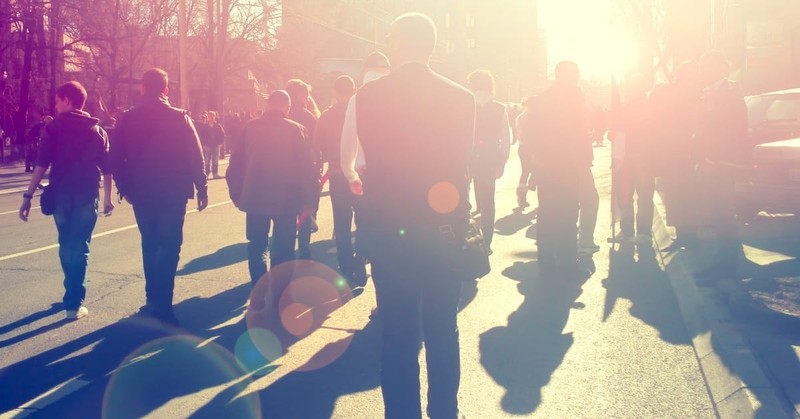 The Importance of God's Heart
As I wrote in "Charlottesville and the Christian Response," all through the Bible, we see God's heart of reconciliation. It manifests itself most powerfully through the big-picture narrative of Christ's sacrifice, and the redeeming power of His love. But bringing the lens a little closer we can see that, through Christ, it was God's design and dream to bring together two disparate people groups—Jew and Gentile—drawing both to Himself.
For he himself is our peace, who has made the two groups one and has destroyed the barrier, the dividing wall of hostility, by setting aside in his flesh the law with its commands and regulations. His purpose was to create in himself one new humanity out of the two, thus making peace, and in one body to reconcile both of them to God through the cross, by which he put to death their hostility. Ephesians 2:14-16
But for the work that Christ did on the cross, and for the spiritual barriers that were broken, humanity is constructing its own barriers. And it seems that no matter how many times history repeats itself, human beings are standing in the way of God's redeeming work. On an interview on The Gospel Coalition, Mika Edmonson was asked about the reason for the recurring instances of racial tension. Edmonson pointed out that "sin doesn't go away with the passage of time". And it's so true. No matter how advanced and developed our nation becomes, the ugly head of divisiveness and sin will continue to rear its head in our midst.
That is why the Church's call is a clear one: to actively reflect the heart of our Creator, our Savior, and our Reconciler.
Photo courtesy: ©Unsplash
So What Do We Do?
In "How the Church Can Take Action against Racism", Ryan Duncan writes,
"If we as believers hope to ensure the events in Charlottesville never repeat themselves, we must do more than pray and post on social media. We must take action. This can mean stepping out of your comfort zone and meeting someone from a different background. It can mean showing up to a peaceful protest, or calling someone out when they use a racist word or tell a cruel joke. It will be difficult, and it will be frightening at times, but only we can speak the words of Christ. It is what all disciples have been called to do."
You can read more practial steps the church can take here.
Photo courtesy: ©Unsplash
Throw Your Lot in with Love
As I did back in August, I want to leave you with the words of one Charlottesville pastor, Winn Collier, whose words need to be stirred up once more:
"I fear that we might have given up on the transforming power of love. I am talking about a love that knows deep in the bones that if we don't get to redemption together, then it isn't redemption. I am talking about a love that sees in every single human a beloved sister or brother, a child, a parent, one who is more than their actions or ideologies, more than their fears. I'm talking about a love that would rather surrender a thousand arguments than dehumanize another beautiful person carrying God's very breath in their lungs.
Perhaps this seems like the zany musings of a dreamer, recklessly naive. So be it. I'm belligerently on the side of love. I've thrown my lot in with the dying, forgiving Savior. Surely this transformative love seems a pipe dream. But I remember them saying something similar just before Easter morning."
Photo courtesy: ©Thinkstock
Cristina Rutkowski Ford is a Richmond-based artist, writer, and creative communicator. Along with writing, creating, and finding God in her Spotify playlist, Cristina channels her passions into her work as editor of Crosswalk.com.
---