Spread the Good News with your church sign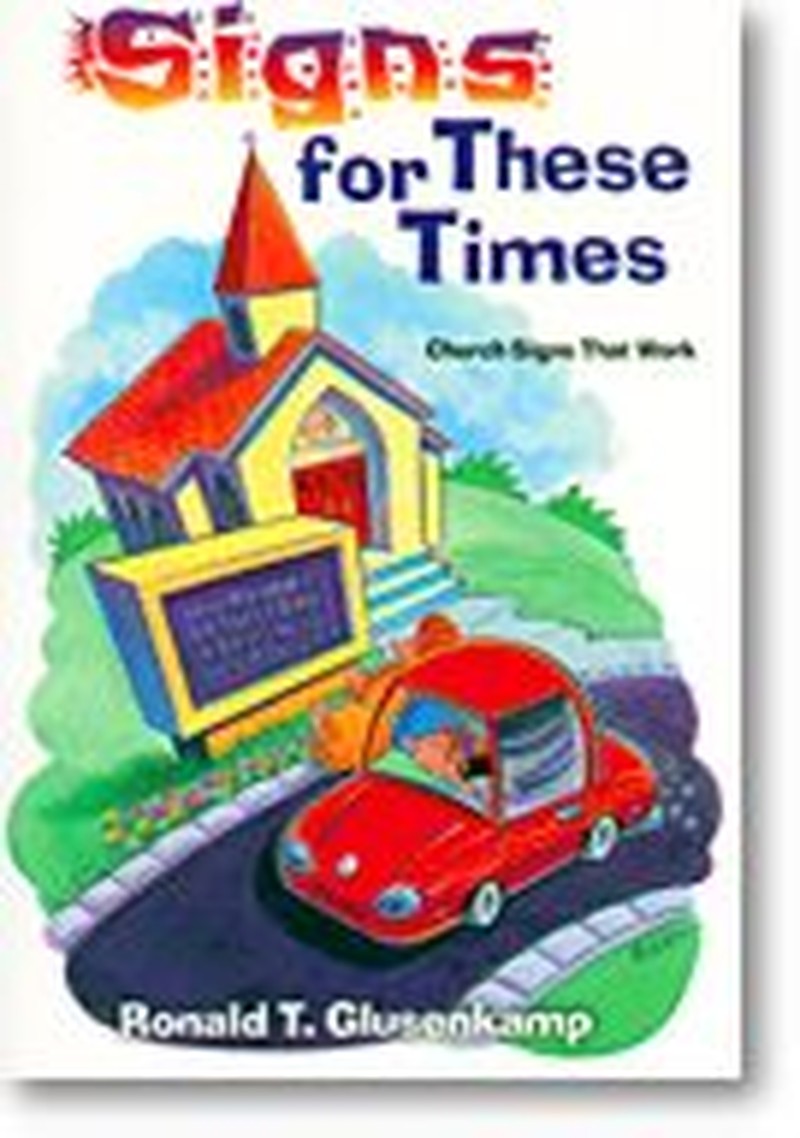 Your church sign can be an evangelism tool for getting your congregation known in the community and connecting faith life with daily happenings. Church signs often are the first interaction a person will have with your church. Some even report driving out of their way to see what certain churches have on their sign that week.
It can be a way to connect with those who have never heard the message of salvation. Like the message God gave to Habakkuk, Write down the revelation and make it plain on tablets, so that a herald may run with it, a church sign is a way to tell others about God.
How to have a successful sign ministry:
Audience. Think about the people driving by your church and consider where you can make the best impression. The sign is not for members, but for prospective members and friends of the church.
Purpose. Church signs can help people have a nice day. Build people up with your message, don't preach doom and gloom. Does your sign enlighten and entertain?
Location. If the sign is too close to the building it will blend in with the background. Consider placing the sign at an angle to the building. Consult with zoning officials for any codes regarding the use or size limitations of signs.
Style. The most popular size is 4' x 8'; set on two posts or on a solid base. Letter sizes are routinely 4" or 6". Remember: the larger the sign, and the larger the alphabet, the greater readability you'll have by motorists. A double-faced sign will allow your message to be viewed from both directions. Consider having a different message on each side of the sign for more interest. Illuminate your sign so that you have round-the-clock evangelism.
Sign changer. Train several people to change the message. Having more than one person helps sharpen the focus and prevents mistakes and offenses. Messages have a life of a week to 10 days. Even the funniest signs get old. If it's a really good sign, you can bring it back in a year or two for an encore performance.
Message. Have fun. Use current events, TV commercials, and advertising slogans to use in your message. Read the newspaper and the Bible for ideas. Don't put guilt on people with words like ought, should, and must coupled with serious realities like sin, death, and hell. Focus on the positives. Don't limit yourself to books with messages. They are easy to create yourself.
Examples:
Homonyms: LOOKING TO ALTER YOUR LIFE?/COME TO THE ALTAR OF LIFE! and MOURNING HAS BROKEN/ON EASTER MORNING.
Current culture: CARDS OVER YANKS IN 6/JESUS OVER DEATH IN 3! and GOD IS ALWAYS ONLINE/NEVER A BUSY SIGNAL!
Humor: MARTIANS WELCOME!/ WE HAVE SPACE/FOR EVERYONE
Church year: GOD IS WATCHING US/FROM THE MANGER! and EPIPHANY:/AN ENTERPRISING/STAR TREK
From Signs for These Times by Ronald T. Glusenkamp. Copyright (c) 1998 by Concordia Publishing House, St. Louis, Mo. Used by permission under license number: 99: 8-3.
Ronald T. Glusenkamp is pastor of a church near a busy intersection in St. Louis, Mo., where he has used his church sign as an attention-getter for several years.