What Does it Mean to Hunger for God?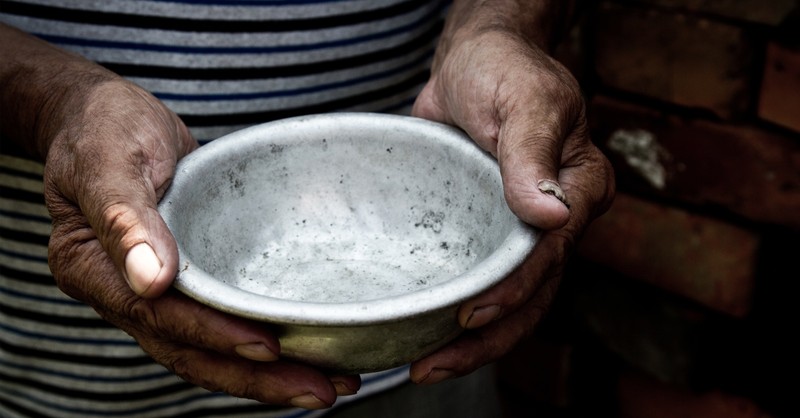 The word "hunger," by definition, means, "having a strong desire, craving, displaying the need for food." In reality, however, hunger is not just for food, but humans also crave physical, emotional, intellectual, and spiritual nourishment. We, humans, are needy beings — in addition to food and water — we need many more things to live well: money, job, sports, love, wisdom, knowledge, security, approval, achievement, fulfillment, etc.
God's first blessing (and command) to mankind was recorded in the Bible: "Be fruitful and multiply. Fill the earth and govern it…" (Genesis 1:28). Humans are essentially created with sexual needs (intimacy, procreation). Deeper than our body and soul needs is this yearning for a personal, profound relationship that is at the core of our spiritual needs.
In physical hunger, we feel discomfort or weakness caused by a lack of food, coupled with the desire to eat. In spiritual hunger, likewise, we crave "food" for the spirit, without which we cannot survive.
It is true what Jesus said: "Man shall not live by bread alone, but by every word of God" (Luke 4:4). Blaise Pascal put it this way, "There is a God-shaped vacuum in the heart of every man which cannot be filled by any created thing, but only by God, the Creator made known through Jesus." God is Spirit and He is the only One who can satisfy the spiritual hunger of humanity.
Now, let us look further in the Bible as to why humans cannot live without God, what it means to hunger for God, who can satisfy our spiritual hunger, and how our spiritual needs are fulfilled by God through Jesus Christ.
The Reality: Man Shall Not Live Without God
In the beginning, humans were created to bring pleasure and glory to God. Everything was in perfect harmony before sin entered the world. The first sin of humanity was committed through eating, which then resulted in death and separation from God (Genesis 3).
Adam did not murder, steal, tell lies, nor commit adultery; he disobeyed God by a simple act of eating, which forever changed the course of human history. Paul, on another occasion, expressed his anguish concerning enemies of the cross of Christ whose god is their belly with earthly things in their minds (Philippians 3:18-19).
There seems to be a strong and direct correlation between eating and hunger. In between the two is appetite, which determines the direction of our lives, as John Piper puts it, "Whether it be the cravings of our stomachs, the passionate desire for possessions or power, or the longings of our spirits for God." Our physical hunger of worldly, perishable things should point us to a deeper, higher level of spiritual hunger of godly, eternal matters.
Just as the hunger of our body drives us to eat physical food, the hunger of our spirit propels us to feed on spiritual food. The Word of God is the best spiritual nourishment for our soul-spirit — it is, therefore, simply impossible for a human to live without God.
The Problem: Man's Spiritual Neediness and Blindness
Apart from God, humans are spiritually dying. Since the fall of man, the work of man was cursed (Genesis 3:17) and, as a result, there is an insatiable desire in every human (Ecclesiastes 6:7; Proverbs 27:20). Not only are humans needy but we also have a "vision" problem.
First, with the eyes of our head, we cannot see God (literally) and foremost, with the eyes of our heart, we struggle to accept His truth. Being alienated from God, our hearts and minds are blinded by earthly pleasures and worldly values (Ephesians 4:18; 2 Corinthians 4:4; 1 John 2:11). These dire spiritual conditions reveal our ultimate need for the Savior.
The Solution: The Son of Man Came to Rescue Mankind
The exact phrase "hunger for God" is found nowhere in the Bible. The Son of Man, however, revealed to His disciples: "Blessed are those who hunger and thirst for righteousness, for they shall be satisfied" (Matthew 5:6). While it seems that no one or nothing in this world can give us true satisfaction, Jesus Christ promised that those who hunger and thirst for God's righteousness shall be satisfied.
And He explicitly showed what He hungered for during His ministry on earth: "My food is to do the will of Him who sent Me, and to finish His work" (John 4:34). All of His life revolved around God the Father: His mission was to do God's will and to finish His work for the salvation of mankind. Jesus Christ is the perfect model of a man who devoted His life to God. So, without His example, we would never know what it means to live for [and to hunger for] God.
To set us free from the bondage of sin, Jesus offered His life for us. Again, He clearly showed His identity: "I am the bread of life. He who comes to Me shall never hunger, and he who believes in Me shall never thirst" (John 6:35).
It is the divine solution for our spiritual hunger: God the Father has given us Jesus Christ, the bread of life, that whoever believes in Him shall live forever (John 6:47-51). It is only with the flesh of Jesus and with His blood that we can truly overcome our fleshly desires and live for God (John 6:53-54).
Jesus has the authority from God the Father to give us life and purpose: it is a life fully dedicated to God, to actively pursue the knowledge of God, to diligently seek the kingdom of God, and to faithfully do the will of God (John 6:27-29). And all is wrapped with this seal: "Believe in Jesus Christ, the Savior of the world. This is the work of God."
The Reward: Eternal Dwelling with the Savior
As Jesus declares that those who come to Him and believe in Him shall never hunger and thirst again, this means that only He can give us true fulfillment in life. More amazingly, He assures us that our salvation in Him is eternally secure (John 6:37-40). In Christ, our hunger and thirst will even be satisfied, not only on earth but also in the life to come.
In the parable of the great banquet, a man said to Jesus, "Blessed is the one who will eat at the feast in the kingdom of God" (Luke 14:15). Imagine one day, we will have the feast together with the heroes of faith (Abraham, Isaac, and Jacob) in the kingdom of heaven as we welcome the Lord's divine invitation (Matthew 8:11).
And ultimately, as we open our hearts to Jesus and receive Him as our Lord and Savior, we will one day be given the greatest honor to eat with Him and sit on His throne (Revelation 3:20-21). What a reward!
On that day, we may cry out, "Hosanna in the highest heaven! Blessed is He who comes in the name of the Lord" as we realize that the sinful desires of man to eat [from the tree of the knowledge of good and evil] are replaced with the holy invitation from the Son of Man to eat from the tree of life (Revelation 2:7, 22:14). From start to end, God cares for us and He knows that our hunger can only be satisfied by His Son, our Lord Jesus Christ.
©iStock/Getty Images Plus/Stas_V
---
Philip Wijaya, Ph.D. currently lives in Vancouver, Canada with his wife, Sandra, and their daughter, Shalom. His interest in science and faith in God has motivated him to actively write in his personal blog (philipwijaya.com), in addition to his professional research work in the area of clean energy and chemical engineering. In his leisure time, he enjoys sports, football games, music, and traveling with family.