What If There Was No Resurrection?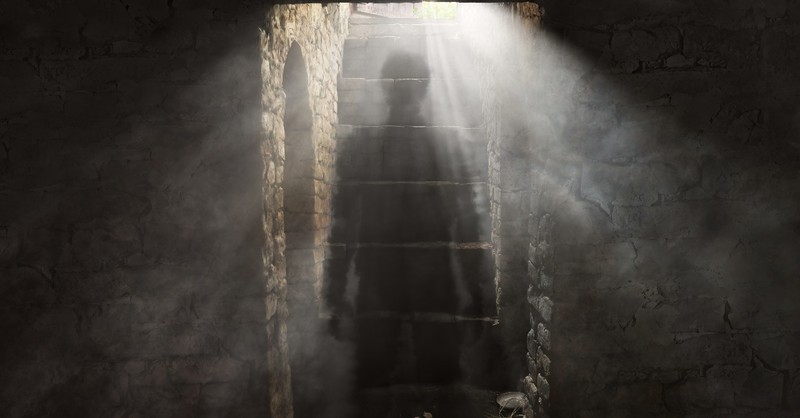 Brought to you by
The Christian faith revolves around the resurrection of Jesus. It is the pin that holds every doctrine, every practice, and every belief together. If we deny the resurrection, we deny the very basis of the Christian faith. Sadly, there are many people today who deny this fundamental truth. Some deny that Jesus was bodily raised on the third day, others deny that we will be raised to a new life after death.
This is nothing new. Even in the first century, there was the tendency to deny the resurrection. In his first letter to the Corinthians, for example, Paul addresses this very topic. He has heard that a group of people within the Corinthian community deny the resurrection of the dead.
For Paul, this is deeply concerning. In response, Paul explores what faith might look like if one denies the resurrection. In doing so, he highlights three implications for our faith.
1. Faith Has No Power
What happens to the faith if we deny the bodily resurrection? Simply, denying the resurrection nullifies the very core of our faith. Paul writes that he passed on what he had received, namely "that Christ died for our sins, that he was buried, and that he was raised on the third day" (1 Corinthians 15:4).
This is the gospel truth as it has been revealed and received. The Church has affirmed this belief throughout the centuries. The Nicene Creed, for example, written in AD 325, expressly states, "We believe . . .in the forgiveness of sins, the resurrection of the body, and the life everlasting."
The belief in the resurrection is foundational to Christian doctrine. Given this, it is utterly confusing for people belonging to the church to say there is no resurrection from the dead.
Denying bodily resurrection rips you away from the core of faith. Faith in Jesus simply becomes untenable. Paul writes "for if there is no resurrection from the dead, then Christ has not been raised" (1 Corinthians 15:13).
To believe that people vanish from existence when they die is to conclude that Jesus himself vanished from existence when he died. Such a thought has grave consequences. "If Christ has not been raised," writes Paul, "our preaching is useless and so is your faith" (15:14). Everything associated with faith in Jesus falls apart if we conclude that Jesus was not raised on the third day.
If Christ has not been raised, our spiritual practices are foolish. Why pray to Jesus, for example, if Jesus is just a memory? If Jesus fundamentally lacks the power to act in response to our prayers (because he has ceased to exist), then our prayers are an exercise in futility.
This is what Paul means when he states that our faith is "useless." The Greek word used in this passage (mataia) means "lacking substance and power." Denying the resurrection invalidates our faith. Our faith becomes ineffectual, futile, void.
2. We Remain Holding Our Sins
It is not just our spiritual practices that are affected if we deny the resurrection. Paul writes that our experience of God's forgiveness becomes invalidated as well. Concluding that Christ was not raised necessarily means that we are "still in our sins" (15:17).
Forgiveness eludes us. If Christ is not raised there is simply no way that we can experience God's forgiveness in our lives.
Like it or not, the forgiveness of sin is linked to the death and resurrection of Jesus. On the cross, Jesus took the weight of human sin upon himself, thereby affecting our salvation.
Scripture continuously bears this message:
God made him who knew no sin to become sin, so that in him, we might become the righteousness of God (2 Corinthians 5:21).
He was pierced for our transgressions, crushed for our iniquity, the punishment that brought us peace was on him, and by his wounds we are healed (Isaiah 53:5).
The link between Christ's resurrection and our forgiveness is clear. We aren't forgiven for what we do. We do not escape sin by simply trying harder, or by being perfect in moral or spiritual actions.
We are forgiven because of what Jesus did on the cross. Yet, if we deny the resurrection, then Christ's death on the cross has no effect upon our lives; If this is true, then all the sins we thought we were free from still remain.
Just let that sink in. Have you always been a model person, perfect in morality, friendliness, compassion, and respect? Have you always treated others how they should be treated? Have you never stepped out of line, or done anything that you now regret?
Even if we are tempted to claim ourselves as fundamentally good, our human frailty makes perfection an impossibility.
Thus, in each of our lives, there is at least one sin that would perpetually haunt us if forgiveness is not a reality. For some, this sin may seem quite small, for others, it might be quite big.
If Jesus was not raised, then forgiveness escapes us. This means that there is always something that stands in the way of our relationship with God. Worse yet, we can do nothing to overcome this barrier.
3. We Are Most to Be Pitied
If we deny the resurrection, then Paul says that we are people "most to be pitied" (15:19). We are people whose lives are built on a lie. We are mistaken about the fundamental reality of existence. How sad it is to believe that we will be gathered with our loved ones in eternity if, in reality, the dead no longer live.
Furthermore, if there is no resurrection, then we must conclude that we have placed our faith in someone who lied to us. After all, Jesus clearly taught his followers about bodily resurrection.
The gospels relate how "Jesus began to explain to his disciples that he must go to Jerusalem and suffer many things at the hands of the elders. . .and that he must be killed and on the third day be raised to life" (Matthew 16:21).
If the resurrection of the body does not occur, and therefore Jesus is not raised, then we must conclude that Jesus was delusional at best, or manipulative at worst. Which, do you think, is the better option?
The Good News
Denying the resurrection is catastrophic for our faith. The good news, however, is that Christ has indeed been raised. The resurrection of the dead is not something that we merely say we believe; it is an event that occurred in history. As such, it is something we can affirm in confidence.
The resurrection of Jesus changes everything. It means that there is power in our faith. It means that when we pray, the power of Jesus can be met in our lives. Prayer works because we are crying out to someone who is alive, who is with us, and who has the power and the desire to impact our lives.
We can approach Jesus and receive strength, healing, guidance, or comfort. Above all, Jesus' resurrection means we can be confident in our forgiveness. Any sin that threatens to spiritually weigh us down has been removed. This is his promise.
On top of all this, Jesus' resurrection means that we will be raised. It means that life does not end at the grave. The dead are not dismissed. It means we live on in some bodily way.
The resurrection of the dead means that eternity awaits us, an eternity where there is no more death, crying, mourning, or pain; where God makes all things new (Revelation 21:4). These truths are realities for our lives.
What if you dared to believe that the gospel is true? What if you dared to believe that you are forgiven? What if you believed that Jesus is alive, calling you into a deeper relationship with him? Given all the alternatives noted above, why would we choose to believe otherwise?
For further reading:
Why Didn't the Disciples Recognize Jesus after His Resurrection?
What Did Jesus Mean by 'I am the Resurrection and the Life'?
Photo Credit: ©iStock/Getty Images Plus/Rastan
---

The Reverend Dr. Kyle Norman is the Rector of St. Paul's Cathedral, located in Kamloops BC, Canada. He holds a doctorate in Spiritual formation and is a sought-after writer, speaker, and retreat leader. His writing can be found at Christianity.com, crosswalk.com, ibelieve.com, Renovare Canada, and many others. He also maintains his own blog revkylenorman.ca. He has 20 years of pastoral experience, and his ministry focuses on helping people overcome times of spiritual discouragement.
This article originally appeared on Christianity.com. For more faith-building resources, visit
Christianity.com.