3 Ways to Become a Better Leader by Following Like Joshua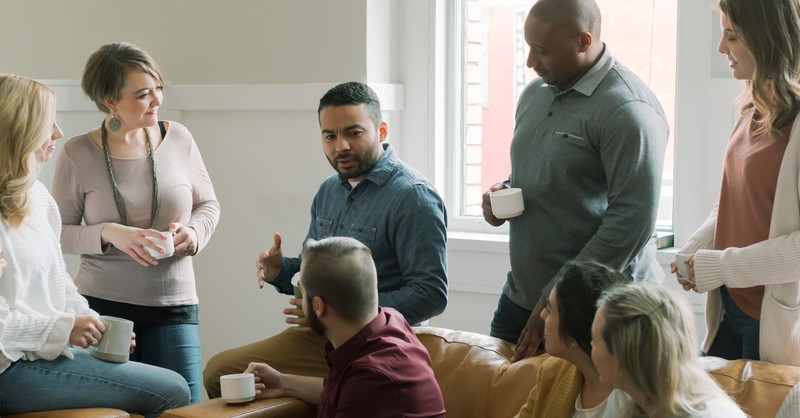 Joshua, also called Yehoshua in Hebrew (literally meaning "Yahweh is deliverance"), was the charismatic Old Testament leader of the Israelites who came to leadership after the death of Moses. Joshua conquered Canaan after the Exodus from Egypt, distributed its lands to the 12 tribes, and is well known in the Bible for reminding the Israelites how much Yahweh had done to bless and deliver them, and encouraging them to stay the course while being faithful to covenant law.
Full of courage, daring, and even spies! The Bible book of Joshua shows that obedience to God supersedes all, even when the going gets tough and uncertainty lurks around every corner.
Here are three ways to follow like Joshua, becoming a more effective leader in the process:
Photo Credit: ©SparrowStock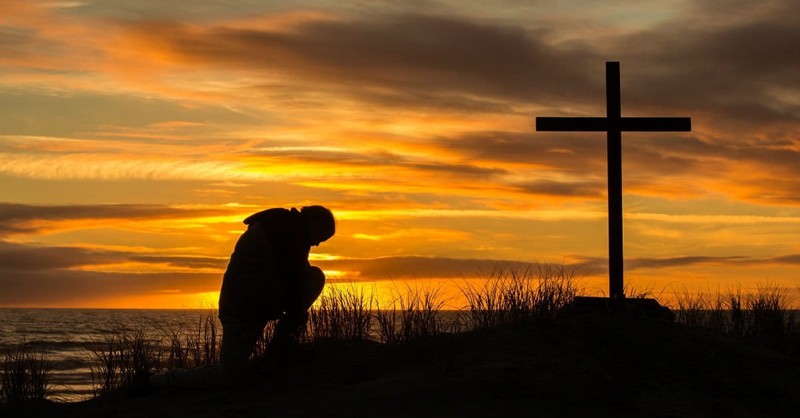 1. Be Patient Like Joshua
Today's society almost exclusively associates youth and vigor with dynamic leadership, so we sometimes forget that Joshua spent the first 60 years of his life patiently following God, developing into the servant that would lead His people into the Promised Land. Joshua spent 20 years in Egypt as a slave and 40 years wandering in the wilderness with other Jews. These experiences uniquely prepared him to lead God's people into the Promised Land.
It's a fact that sometimes we are called to leadership later in life. Other, more recent people of note who didn't shine until their 60s (or well after) include folk artist Anna Mary Robertson Moses — known as Grandma Moses — who didn't start painting until the age of 76, and James Parkinson, who identified Parkinson's disease at age 62. His 1817 work titled "Shaking Palsy" is the foundation of our modern-day understanding of Parkinson's disease.
God often seasons us with years and years of preparation before He deems us ready to lead. Are you willing to submit to the Lord's timing — to follow patiently like Joshua in order to be an effective, faith-inspired leader? If you are feeling impatient, waiting for "your time to shine," remember to take a deep breath, focus your thoughts on heaven, and wait on the Lord. Never doubt that He has you firmly in His sights, and He has your deepest unspoken dreams and desires in His sights, too. Only His wisdom can guide you into vibrant and sustainable leadership, so be patient, hone your skills humbly, and lead like Joshua — by following God's perfect timing.
As the Bible reminds, "For by the grace given me I say to every one of you: Do not think of yourself more highly than you ought, but rather think of yourself with sober judgment, in accordance with the faith God has distributed to each of you." (Romans 12:3)
Photo Credit: ©Getty Images/GordonImages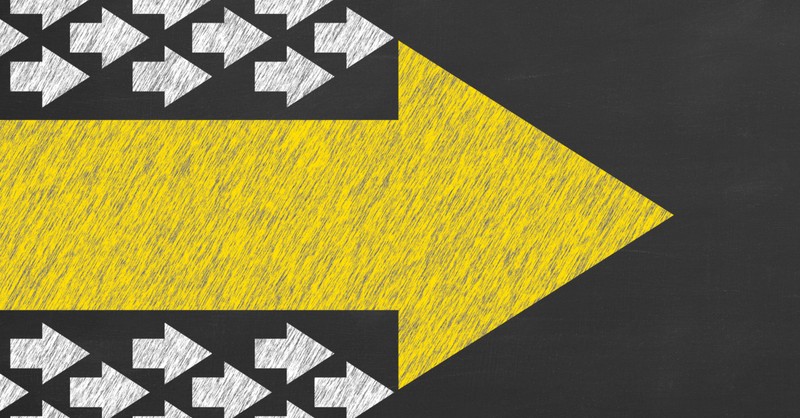 2. Be Courageous Like Joshua
Did you know that Joshua actually served as a spy? The tribes of Israel were about to enter the "Promised Land" God had given them, and Moses wanted a good idea of any and all dangers that might lay ahead. He sent in a team of twelve spies to check out the land they were about to enter, and report back.
He said, "Go up through the Negev and on into the hill country. See what the land is like and whether the people who live there are strong or weak, few or many. What kind of land do they live in? Is it good or bad? What kind of towns do they live in? Are they unwalled or fortified? How is the soil? Is it fertile or poor? Are there trees in it or not? Do your best to bring back some of the fruit of the land." (Numbers 13:17-20)
The spies duly reported back, and said it was indeed a land of plenty. Most of them were hesitant, however, stating, "But the people who live there are powerful, and the cities are fortified and very large. We even saw descendants of Anak there. The Amalekites live in the Negev; the Hittites, Jebusites, and Amorites live in the hill country; and the Canaanites live near the sea and along the Jordan" (Numbers 13:28-29).
Plainly put — these spies were nervous! They saw many different ways they could be in danger in this new land and didn't hesitate to relay this to Moses, perhaps wanting him to come up with a new game plan. They were thinking like humans, and not like blessed, divinely protected humans.
But not Joshua or Caleb (son of Jephunnah), another spy sent on ahead. They were both confident that God would see them through.
"If the Lord is pleased with us, he will lead us into that land, a land flowing with milk and honey, and will give it to us," Joshua and Caleb reminded. "Only do not rebel against the Lord. And do not be afraid of the people of the land, because we will devour them. Their protection is gone, but the Lord is with us. Do not be afraid of them." (Numbers 14:8-9)
Joshua was a great leader because he courageously followed God, even when the Jews were then cast into the desert for 40 years after their disbelief in what God had promised them (Joshua and Caleb were the only ones to make it into the Promised Land of the original group of spies). Are we the same today? Can we go against the crowd to say and do what is right, and do we unhesitatingly seek the Lord's will and act on it, even when it costs us? Joshua did. If we stay true to ourselves and the Lord, which is indeed courageous today, we can be confident that our leadership will pay terrific dividends.
Photo Credit: ©Getty Images/phototechno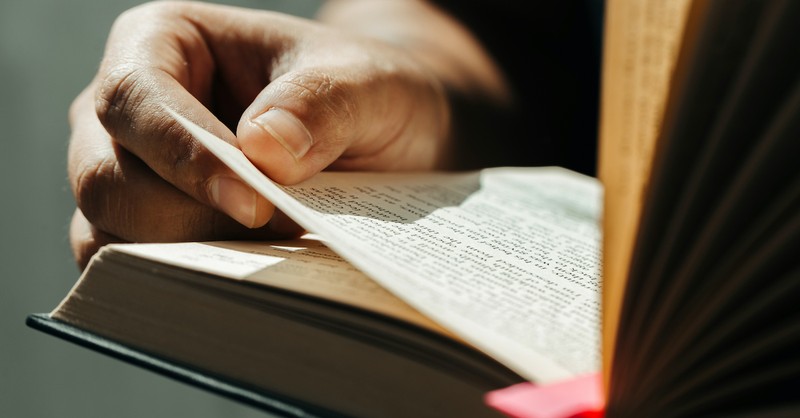 3. Following the Word of God Like Joshua
The Old Testament book of Joshua begins with Joshua's keen observance of God's Law. He knew that nothing good could come to the Israelites without obedience to Yahweh, and he understood that God would prosper them if they were faithful.
"Be strong and very courageous," reads Joshua 1:7-9. "Be careful to obey all the law my servant Moses gave you; do not turn from it to the right or to the left, that you may be successful wherever you go. Keep this Book of the Law always on your lips; meditate on it day and night, so that you may be careful to do everything written in it. Then you will be prosperous and successful. Have I not commanded you? Be strong and courageous. Do not be afraid; do not be discouraged, for the Lord your God will be with you wherever you go."
Let's look closely at the words Joshua uses here: careful, obey, servant, prosperous, successful, commanded, strong, courageous. While words like "careful," "obey," and "prosperous" might not seem compatible today in our frenzied, competitive world, Joshua understood that they fit together beautifully; only by closely following God would the Israelites be successful in the promised Land.
Notice, too, how Joshua asks them to meditate on God's commandments "day and night" — he was not asking them to be casually aware of God's laws, as we might be today, but to instead have it always uppermost in their hearts and minds.
Can we say the same today?
Ever encouraging, forthright and humble, Joshua knew how to lead men. "Joshua said to them, 'Do not be afraid; do not be discouraged. Be strong and courageous. This is what the Lord will do to all the enemies you are going to fight'" (Joshua 10:25).
The recipe for vital, vigorous, and disciplined leadership is clear if we lead like Joshua and remember first to follow. God has a joyous blueprint for our health, happiness, and productivity here on earth. Let's set our compass always towards Him — the source of all lasting power and glory.
Recommended for You:
Top Three Ways to Gain Leadership Lessons
3 Things Leaders Should Know about Eli
4 Motivating Examples of Godly Leadership in the Bible
Photo Credit: ©GettyImages/pcess609
---