5 Worship Songs to Bring Healing
Brought to you by
Throughout our lives, we will encounter seasons of life that are painful. In these seasons, we have the choice of whether we will turn to God or turn away from Him. It is through these difficult seasons that we need to choose to turn to God and receive His love and peace.
The Lord uses many things to help bring healing to our hearts and souls, such as His Word, other believers in our lives, and worship music. In this article, I would like to share five worship songs that will bring healing to your soul.
Whether you have just experienced the death of a loved one, an ending of a relationship, or a dream shattered, here are five worship songs you can listen to that will bring healing.
1. 'Sinking Deep' by Hillsong Young and Free
"Sinking Deep" by Hillsong Young and Free is a personal favorite of mine. This song always brings great comfort and healing into my bones. "Sinking Deep" reminds us of God's goodness and how He is always there with us, no matter what storm we are trudging through.
Hearing these lyrics is sure to bring tears to your eyes, "Love so deep is washing over me/Your face is all I seek/You are my everything/Jesus Christ, You are my one desire/Lord hear my only cry/To know You all my life."
"Sinking Deep" brings our attention away from our hard times and turns our focus to our one desire, Jesus. This song also encourages us to lean into Jesus and experience the peace of knowing Him.
The lyrics, "All fear removed/I breathe You in/I lean into Your love/Oh, Your love" bring our hearts back into unity with the Creator of our souls.
2. 'Highs and Lows' by Hillsong Young and Free
A second worship song to bring healing to your soul is another song by Hillsong Young and Free called "Highs and Lows." This song was one of the first songs I heard from Hillsong Young and Free, and it continues to captivate my attention each time I hear it.
"Highs and Lows" encourages us to recall God's past faithfulness and His goodness. The chorus sings, "Highs and lows/Lord, You're with me either way it goes/Should I rise or should I fall/Even so Lord, Your mercy is an even flow/You're too good to let me go."
The background piano music soothes your soul, and the lyrics bring healing into your heart. Songs we listen to should point us back to God and His love, mercy, and goodness.
These songs, such as "Highs and Lows" will renew our spirit and bring joy into our hearts that other songs cannot.
If you are in need of healing, I highly recommend "Highs and Lows" by Hillsong Young and Free. Through the highs and the lows, God promises to stay with us.
3. 'Street Called Mercy' by Hillsong United
A third worship song to bring healing is "Street Called Mercy" by Hillsong United. This song is possibly my favorite song of all time. I highly recommend listening to the live version of this song off their live album of Empires.
Hillsong United recorded a live version of their album Empires in the Holy Land and it is even more beautiful live than in the recording studio. In the song "Street Called Mercy," we are reminded of God's love and how He never abandons us.
The opening lyrics are, "Tired of endless walking/Not knowing which way to go/I collapsed on a street called mercy/I was found in You." These lyrics always bring tears to my eyes because I know what it feels like to collapse in the grace of Jesus.
Maybe you can relate to this same feeling. "Street Called Mercy" brings our focus to Jesus' mercy and His love. This song also directs our hearts back to our true desire of Christ.
Singing the lyrics "You are all I want/You are all I need/Every breath I take/Is a breath to say I am yours now forever" reminds us that the Lord is all we truly need or want.
4. 'Even When It Hurts (Praise Song)' by Hillsong United
A fourth worship song for healing is "Even When It Hurts (Praise Song)" by Hillsong United. This song is great to listen to when you are deeply struggling. It challenges us to sing praise to God even in the midst of our pain.
These lyrics encourage us to praise God in every circumstance, "Even when the fight seems lost, I'll praise You/Even when it hurts like hell, I'll praise You/Even when it makes no sense to sing Louder then I'll sing Your praise/I will only sing Your praise."
Most of us have been in a painful situation or a difficult season of life that causes us to turn away from God because of our pain, but we must not turn away from Him. Only by turning to Him can we truly experience healing. As this song tells us, we should praise God even when it hurts.
5. 'Control' by For King and Country
A fifth worship song to bring healing is "Control" by For King and Country. For King and Country is a band consisting of two brothers from Australia. Their entire discography is great, and I encourage you to look more into their music.
"Control" is a worship song that brings healing because it reminds us that we need to give up control and give it over to God. We cannot obtain healing unless we give all control over to God.
The lyrics of, "I can't do this on my own, no, no I give up control" challenges us to be vulnerable before God and tell Him we are giving Him absolute control of our lives.
When we try to control and manipulate things to go the way we think best, we will not relieve the healing God has for us.
It is vital that we go to God, pour our hearts out to Him, and truly give all control over to Him. We can trust God with our lives and our future because He truly knows best.
Praise and Worship
These five songs are sure to bring healing into your life if you meditate on the words and you allow the lyrics to seep into your soul. God brings healing into our lives in various ways and one of the avenues God brings healing is through worship music.
Whether you are sad or happy, praise songs point you back to God and eternity with Him. The world will try to get you down, but you do not have to let it. The next time you need healing, turn on one of these songs and see if you start to feel better or at least feel that you are not alone.
I know I tend to feel alone in my struggles, but as soon as I turn on a worship song, I am given the comfort that somebody else has felt the same way before. This was particularly true after my mom passed in 2016.
I felt nobody could understand what I was feeling, but then I discovered praise songs and was able to hear other Christians sing about their pain and the healing that comes from Jesus.
While these songs won't completely cure you of all of your pain, they can help the pain not hurt as much. You are not alone, and God will continue to walk with you through this dark season.
For further reading:
Why Do Christians Sing Praise and Worship Songs?
Why Does Worship Involve Singing?
How Does God Want Us to Express Ourselves in Worship?
Photo Credit: ©iStock/Getty Images Plus/doidam10
---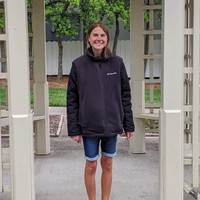 Vivian Bricker loves Jesus, studying the Word of God, and helping others in their walk with Christ. She has earned a Bachelor of Arts and Master's degree in Christian Ministry with a deep academic emphasis in theology. Her favorite things to do are spending time with her family and friends, reading, and spending time outside. When she is not writing, she is embarking on other adventures.
LISTEN: Being Complete in Jesus (Understanding Matthew 5:21-48)
Hearing Jesus is a devotional journey through the gospels, where we explore the teachings of Jesus chapter by chapter. If you're seeking to live a life that reflects God's, this podcast is for you.
The views and opinions expressed in this podcast are those of the speakers and do not necessarily reflect the views or positions of Salem Web Network and Salem Media Group.
WATCH: 10 Sins Christians Downplay (and Why They're So Destructive)
Stock Footage & Music Courtesy of Soundstripe.com Thumbnail by Getty Images

This article originally appeared on Christianity.com. For more faith-building resources, visit
Christianity.com.