Beyond the Music
J. Gary Walker

Contributing Writer

2003

3 Apr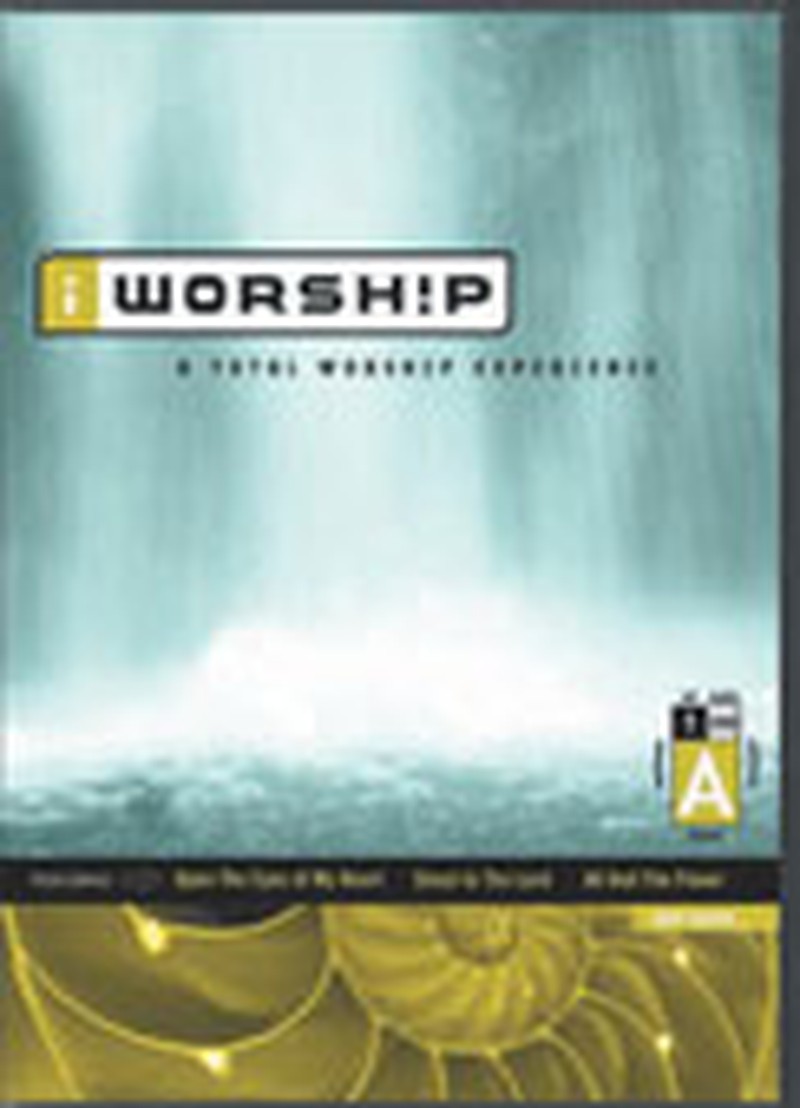 Visual images often speak truths that words cannot, so it's no coincidence that there have been more works of art devoted to the Gospel of Christ throughout history than to any other subject. The Church has long been looked to as a source of artistic creativity, and one only needs to look as far as the various stained glass windows, paintings, tapestries and sculptures that adorn many older churches to see examples. Regardless of their language and background, people can understand that these things bring glory to God. Even before the time of Christ, the majesty of God was conveyed to His people in the symbols that He gave them, and many of those symbols are still used today. They can never replace God, but they constantly remind us of Him.
Visual worship is made up of symbols that can transcend language and racial barriers, but it isn't just a buzzword used by music ministers and musicians. It's something that's becoming more and more of an ideal medium for personal times of worship. Peggy Hanson from Milwaukee, Wisconsin uses the iWorship series from Integrity Music at home for her personal worship time. Says Peggy: "I absolutely love the iWorship CD I purchased from Integrity. It actually brought me to tears the first time I listened to it. This was my first purchase of Christian music, and I really don't know what took me so long. I love it!"
If you stop to think about the dominant forms of communication in our world today, it doesn't take long to see a pattern emerging. Television, movies, the Internet, and music—they all play huge roles in our society. In fact, these methods of storytelling have influenced people's lives more effectively than any other means of communication ever known to man. But what does this mean to the average Christian? 
Most of us would agree that it only takes a glimpse at the majesty of God's creations to feel the reality of His presence, and this is part of the concept behind iWorship. "The first time that I sat down and watched 'God of Wonders' on the Integrity iWorship DVD, I just couldn't believe it," says Rebecca Martin, a wife and mother from Nacogdoches, Texas. "I'd heard the song before in church, of course, but there I was, sitting in my den watching the universe and the majesty of God's creation unfold. I don't know what else to say other than that it just brought everything together for me."
One common misconception regarding visual worship is that it is nothing more than music videos. "This is a lot more than a video featuring people performing songs," says Robert, a father of three from Jacksonville, Florida. "iWorship draws your attention to where it belongs—on God. The songs flow seamlessly for a non-stop worship experience. My whole family loves it!" And iWorship is extremely user-friendly, so everyone, from the novice to the most advanced audiophile, is able to fully experience the potential of the series. "I'll be the first to admit that I'm a bit of a technophobe," says James Whitcomb, a truck driver from San Diego, California. "I love the fact that I can just put it in my DVD player and push the play button."
Many times, effective visual media can be used to communicate in ways words or music cannot. "A couple of months after my mom died, I was at a friend's house and we were listening to music," recalls Will, a 27-year-old student from Peoria, Illinois. "I've been a Christian for as long as I can remember, and my mom was a Christian as well, so I knew she was in heaven, but I just couldn't shake the feelings of grief that I was experiencing. But when my friend played 'I Can Only Imagine' for me, I was totally blown away by the combination of the words and the imagery. Before I knew it, I was crying tears of joy because I knew in my heart that I'd see my mom again one day."    
The combination of the visuals and the artistically displayed lyrics make iWorship ideal for every worship scenario—from small home groups to mega-church environments. 
This is a feature that worship leaders and other people in ministries find especially attractive. Lynann Rayborn and her husband, Bill, are the publishers of The Church Music Report in Grapevine, Texas, a publication that focuses on serving music ministers and choir directors. Says Lynann: "I have become something of a worship leader in our Sunday school class, but I don't even play the piano. iWorship is exactly what I need to lead a brief time of worship before the lesson, and I am so incredibly excited about it."
Jesus was a top-notch communicator. He used parables, word pictures, and stories to reach His audience and hold their attention. He spoke of their lives and related to them at their level, and on terms that they could understand. There's no doubt that visual worship is the wave of the future, but it's also worship music that goes far beyond the song list, and it stands to become a totally new worship experience perfect for people who are hungry for something new. It can speak to us—and all for whom the message of the Gospel was intended—on a level that we can all understand.
J. Gary Walker is a writer and editor who lives in Mobile, Alabama.