How to Make Your Preaching Worship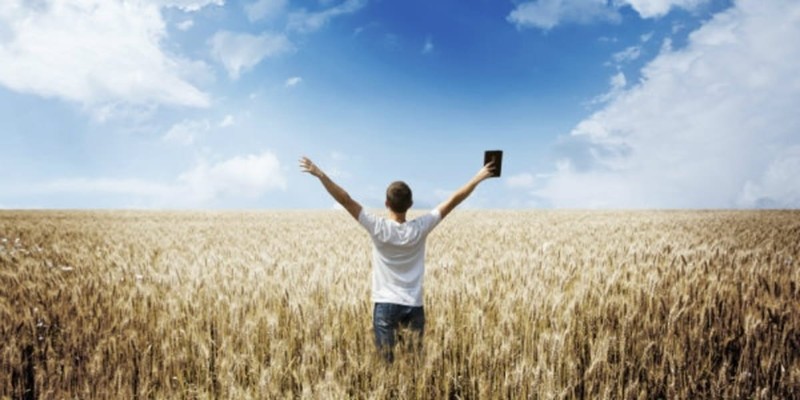 Editor's note: The following is a report on the practical application of Michael J. Quicke's book, Preaching as Worship: An Integrative Approach to Formation in Your Church (Baker Books, 2011).
Worship is so much more than just the time your congregation sings during your church's weekend services. Worship is nothing less than an encounter with God.
As someone who preaches God's Word to people in your church, you play an important role in calling people to worship God during each moment of their lives. So it's vital for you to have a big-picture view of worship – as God's ultimate purpose for people – and to express that perspective through your preaching, so that your preaching becomes worship.
Here's how you can make your preaching worship:
Avoid myopic preaching and worship. A myopic approach to preaching is a short-sighted view that reduces preaching to simply the task of creating weekly sermons. A myopic approach to worship is an extremely limited view of worship that reduces it simply to planning weekly worship services. If your perspective on preaching and worship has diminished to a simply functional view, ask God to help you see the full view of what He intends both preaching and worship to be.
See yourself as a worshipper first and foremost. Rather than viewing yourself primarily through the lens of your role as a preacher, keep in mind that your calling to worship God is even more important. Whenever you preach, do so as a person whom God has called to worship Him. Pay close attention to your prayer life: Are you truly connecting with God in prayer regularly? Make prayer a high priority. To be effective as a preacher, your preaching must flow out of your own close relationship to God, which is nurtured through prayer.
Develop a fuller definition of worship. Recognize that worship is bigger than music and preaching, that worship needs both liturgical and practical elements to express itself well in a church service, that worship embraces mission (since God has no higher purpose for human beings than to be worshippers), and that worship is something that people should do at all times and in all situations (not just in a church worship service). Decide to help the people in your church learn how to be the church rather than just go to church, by teaching them how to worship constantly, in every part of their lives.
Receive the gift of worship gratefully. Since it's only through God's love and power that you and the others in your church can offer yourselves as living sacrifices to God through worship and experience the profound blessings of encountering God through worship, be thankful. Keep in mind that gratitude is the foundation of worship as a church community.
Develop a fuller definition of preaching. Realize that preaching itself is a form of worship, since preachers call others to hear and respond in fresh ways to God's Word by living the lives God wants them to live. Understand that worshipful preaching responds to what God has initiated by His Word with wonder, mystery, joy, service, and action – all for the sake of God's glory. Aim to use your preaching to help your congregation learn how they belong in God's unfolding story, and also how they can transform their lives and their community to fulfill God's purposes. Regularly ask yourself if you're expressing the full richness of worship toward God.
Allow Scripture to direct your worshipful preaching. Look to Scripture to direct you as you prepare your sermons and incorporate them into the overall worship that people in your church plan to enjoy together each week. Keep in mind that the Bible's words are living and active, expressing what God is saying and doing right now as well as in the past. Scripture expresses God's will for your church's worship together, so let it direct your worship planning.
Encourage your congregation to participate in worship with you. Instead of viewing the people in your church as spectators and just delivering sermons to them, invite them to worship with you as active participants in each worship service. Try to engage all of their five main physical senses (seeing, hearing, smelling, touching, and tasting) through various activities designed to help them encounter God. Encourage them to respond to God's grace by confessing and repenting of their sins and committing to live for God's glory.
Develop the kind of community God wants you to help build. Help lead the people in your church to form a healthy community in which people can grow closer to God. Use your worshipful preaching to help teach them about resolving conflicts, peacemaking, forgiveness, reconciliation, unity, and service to others in need to fulfill their God-given missions. Work to develop a healthy community both inwardly and outwardly, backward and forward, personally and corporately, verbally and nonverbally, and explicitly and implicitly.
Preach to help people go through the four stages of worship formation. Preach evangelistic, doctrinal, or celebrative sermons to help your congregation join the body of Christ and begin to participate within it. Preach liturgical sermons or sermons that focus on the history of salvation to help people integrate into your congregation by developing closer relationships with each other and expressing their worship to God in deeper ways. Preach sermons that focus on pastoral leadership to help those in your congregation build stronger character and grow to become more like Jesus. Preach missional or prophetic sermons to help people discover and pursue their missions in God's kingdom. Constantly ask yourself if you're building community by story and enabling your community to scatter to accomplish God's purposes.
Collaborate with your church's worship leader to incorporate your preaching into worship services well. Rather than planning your sermons by yourself, meet each week with your church's worship leader to plan the upcoming service together, and follow these stages: First, agree on the fundamental elements of the worship service. Second, work together to choose the Scripture for the service, prayerfully read the text aloud, investigate and interpret it, identify its focus and function, and state its main impact. Third, design the sermon, being sure to keep in mind both its original context and its relevance to contemporary situations. Fourth, shape the content and structure of the entire worship service, planning to proclaim the Scripture text through worship elements such as singing, praying, giving, and Communion. The next step is to actually lead the worship service and deliver the sermon. Finally, evaluate the outcomes and figure out what you can change to improve future worship services.
Adapted from Preaching as Worship: An Integrative Approach to Formation in Your Church, copyright 2011 by Michael J. Quicke. Published by Baker Books, a division of Baker Publishing Group, Grand Rapids, Mich., www.bakerbooks.com.
Michael J. Quicke is C.W. Koller Professor of Preaching and Communication at Northern Seminary in the Chicago area and preaches and lectures across the world. He is the author of 360-Degree Preaching and 360-Degree Leadership and lives in Illinois.
Whitney Hopler is a freelance writer and editor who serves as both a Crosswalk.com contributing writer and the editor of About.com's site on angels and miracles, at: http://angels.about.com/. Contact Whitney at: angels.guide@about.com to send in a true story of an angelic encounter or a miraculous experience like an answered prayer.
Publication date: August 8, 2012