Meet & Greet: Steve Green
Chris Davidson

Contributing Writer

2005

31 Mar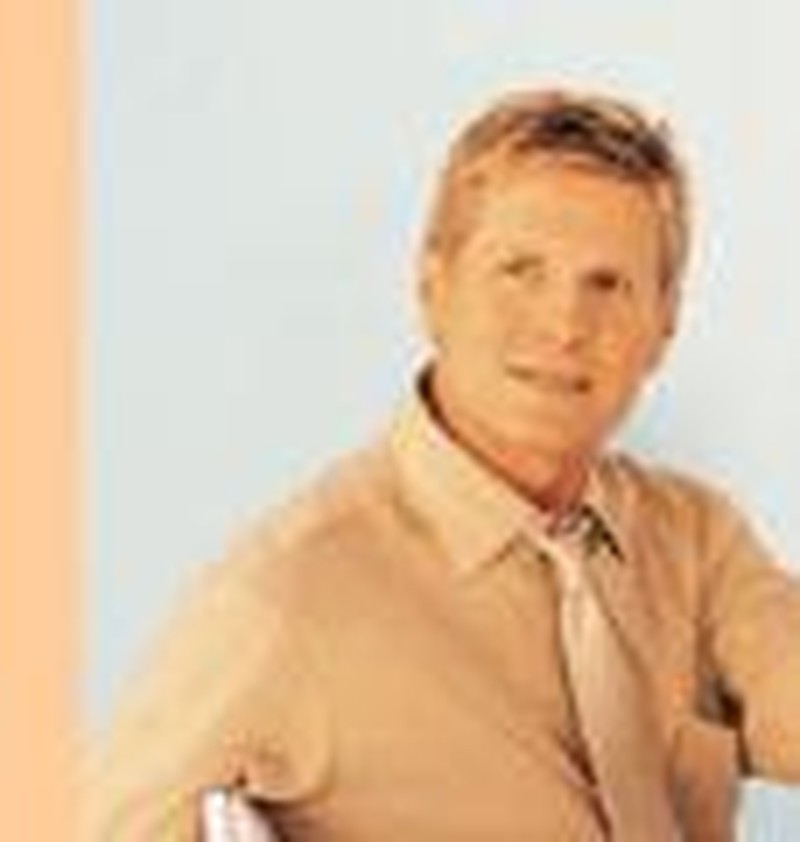 They say, "Life is what happens on the way to what you planned." Somewhere on the road between where we came from and where we're going is where it hits us. The bitter pill of disappointment. The sting of a broken heart. The ache of grief. The cloud of doubt.
And when the hard stuff of real life gets to be too much, that's when people of faith begin to cry out to God, "Where are you?"
More than two years in the making, Somewhere Between, Steve Green's 25th release, charts a decidedly introspective and artistically progressive path toward that universal question. All but gone are the crescendo-building, killer-high-note endings and the expected inspirational approach to the music. Unmistakable, the vulnerable honesty that comes only from deep valley experiences. What remains for this Dove Award-winning, Grammy-nominated singer is the most expressive, most revealing work of his 21-year career.
Listen to song samples from Somewhere Between, and take advantage of special savings here at Songs4Worship.com
"Part of the excitement about this project is that I'm trying something different," Steve says of Somewhere Between. "It moves into an 'art song' genre that I've never really attempted before. There's only one song with a big ending; everything else is quieter. Lyrically, it's less inspirational, as that's defined. It's an expression of hope and longing—in the most honest language I can offer—through the difficulties and hardships of life."
Produced by Greg Nelson, with contributions from Brian D. Seiwert, Bernie Herms and Ronn Huff, Somewhere Between stretches beyond anything Steve Green has ever recorded (No small feat for an artist with 13 #1 songs and over 3 million in sales). As you listen, you'll hear echoes of Andrea Bocelli's modern classical sound, the theatrical pop overtones of Josh Groban and Steve Green's incomparable vocal gift in its rawest, most organic form—powerful in its quietude, tender in its humanity, richly nuanced over time.
"For this project," Steve says, "I've worked hard to listen, to learn, to change, to grow, to work on every detail, and most of all, to sing well. Every artist has his 'go-to' voice, that voice that is comfortable for him. But my goal was not to rely on what is comfortable for me, but to work on every inflection of the vocal until it's as real as it should be."
Another hallmark of Somewhere Between is Steve's involvement in musical direction.
"I began working on the score for two years, writing and programming some music, aiming in this certain direction. I wanted to do a project of prayers, just honest expressions of the difficulties and struggles of life and how that leads us to look to God. And then I began talking with Greg Nelson, and he was writing some things that were along the same lines as what I'd been writing. And so it began…"
It came as no surprise. This is where Steve had been living. In one year, Steve's 73-year-old father, Charles Green, lost his 16-year battle with Parkinson's, a battle Steve and his entire family had watched from the front lines. Steve's mother, who had endured two cancer surgeries, was now a widow, bearing others' burdens while grieving her own loss. Within a matter of months, Steve and Marijean's only daughter married, and their son left home for college, officially leaving them empty nesters. In addition to these emotionally charged events, it seemed that everywhere they turned, close friends were drowning in desperation, broken and hurting.
Somewhere Between became Steve's way of offering very human prayers of longing, confession and hope. Songs to help hurting people hold on to faith through the darkest of days. "I've covered a lot of information over the last 24 albums, the nature of which as been largely a declaration of objective truth—which I believe is necessary and helpful. I've offered a lot of answers. But this project is different. This project asks questions, as a result of all we've been through over the past few years—being in real close proximity to some very broken hearts and lives. This is for those people, but I believe the honesty of these songs is something everyone can relate to."
Indeed, the songs of Somewhere Between meet hurting, doubt-ridden, discouraged people where they live, daring to say, "God has not forgotten you." Co-written with Douglas McKelvey, "In Brokenness You Shine" sets the tone perfectly, the stirring orchestration caressing the raw honesty of the lyric: "…Help me believe and trust You one more time / in brokenness, you shine… / Through my sorrow show your freedom and hope… The Man of Sorrows came to stay / You always stay…"
"When the Morning Comes" echoes the same essential theme, the nearness of God even when He seems absent. The near-theatrical score expresses the shift in tone from sorrowful to hopeful. "It's important to communicate that there are seldom instant fixes because hardship and suffering are part of this life," Steve says. "The truth is that God knows our every heartache and when he seems far away, he's still working for our ultimate good and His glory. Some days we believe it, some days we waver, but he's always there."
"I have spent my life trying to safeguard myself, building walls of security, independence and provision, but God has spent my life undoing me," Steve says in explanation of the song. "The reason He dismantles these walls is because I'm prone to trust what I know, and God is committed to keeping me weak, looking to him. Every place I would put my confidence that is not Him, He has determined to remove it. Until I all I have is Him. And that's the best place."
"In You Alone," a powerful worship ballad, is a declaration of dependence on God: "When I reach the end / You are just beginning…/ In You alone, I soar on borrowed wings…"
"Open Our Eyes" sets eternity in view, its lyric a metaphor for the very human longing for heaven, for relief from the suffering of this world. In the wake of Steve's father's death, as it is for many people who lose loved ones, heaven seems closer and more desirable than ever. You can almost see it here: "Come now the wait is over / eternity's begun / Awake, now the dream is ended… / in the morning sun / All that's eternal you've set in our hearts… / the promise of heaven…."
In these and all the songs on Somewhere Between, there's a craving for something deeper, something that will soothe the pain of 'Why, God?" when the answer is unknowable. "What I'm trying to do with this album," Steve says, "is reconnect to that longing, that need for the mystery of God revealed in our time of desperation. Not to offer answers, but to simply come alongside someone who is hurting and offer some prayers of hope."
After all, he says, hope is enough. "Even now, 22 years later, the Gospel is still messing me up. I have never been more aware of my sin, my frailties and weaknesses than I am now, and at the same time, I'm more aware of the massive work of Christ on the cross to redeem people like me. Even in restless, desperate times, and knowing that so much of life is just not going to be fixed, I can rest in what He has done and what He will do. Even when I can't see it."
To read more about Steve Green Ministries, go to www.stevegreenministries.org