Meet & Greet: Travis Cottrell
David Schrader

Contributing Writer

2003

26 Sep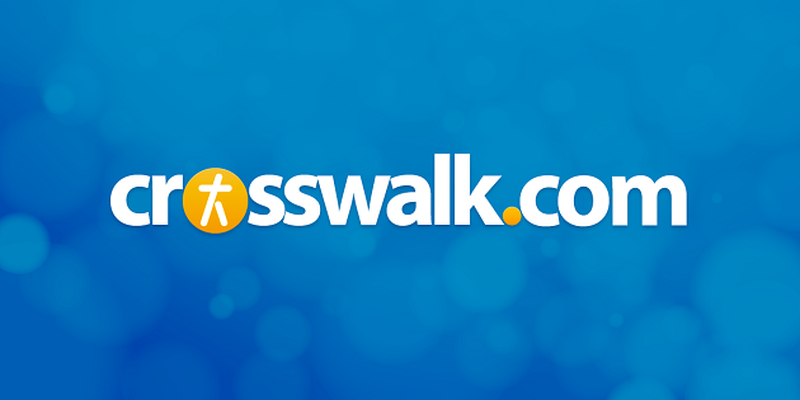 Somewhere in the wide-open musical playing field between George Beverly Shea and Delirious, joyous and warm-voiced singer Travis Cottrell thrives as a leading purveyor of "blended worship."  The style is defined by an artist's love for modern worship songs, traditional hymns, and original works that blend into a dynamic repertoire to connect with the broad range of worshipers in the Church today.
The open-ended genre makes a perfect fit for Cottrell's views on praising God.
"I don't think worship can be defined by a musical style," Travis says.  "I believe that it's such a matter of the heart.  If God has gifted you to sing an oratorio, then do it as unto the Lord, and that's worship.  And, if God has gifted you to rock, then do it.  Do it for the Lord.  God is creative.  He likes to be worshipped in creative ways, and He calls us to grow in our worship.  He did not stop being creative when Handel, Bach, or Fanny Crosby died.  He continues to shape music and shape how music expresses our worship differently in each generation."
Cottrell himself is a walking example of diversity, and his God-shaped story is testament to divine guidance.  The singer left his hometown of Boone, North Carolina in 1990 and headed for Nashville, Tennessee where he was determined to earn a vocal performance degree at Belmont University and pursue an onstage career that would put him on the fast track to fame and wealth.  But a heart-shift led to a church music degree, and soon he was writing songs for Larnelle Harris ("It's Only Thunder") and best-selling youth group musicals (Waiters: A Youth Musical about Waiting on the Lord) for congregations nationwide. 
Travis also landed session work as a background vocalist with everyone from Avalon and Steven Curtis Chapman to Garth Brooks and Alan Jackson, and held down a steady job as editor at a music publishing company.  But even those highlights pale in comparison to the day a leader at his 6000-member church called out of the blue and asked if he would consider serving as an interim minister of worship.  The providential opportunity opened the eyes of Cottrell's heart to the depth of John 4:23-24, which says:
"A time is coming and is now come when the true worshipers will worship the Father in spirit and truth, for they are the kind of worshipers the Father seeks.  God is spirit, and His worshipers must worship in spirit and in truth."
"The experience of working with that church body, choir, orchestra, and drama ministry was an unspeakable blessing," Travis remembers.  "In planning worship, I began to learn at an early age how important it is to try to be sensitive to such a diverse group of people of ages and experiences."
Others noticed Cottrell's unique combination of talent and contagious spirit, and following his year of church service, he was asked to lead worship at student rallies and citywide worship nights throughout the country.  Soon, Travis was also leading worship at events for popular authors and speakers like Henry Blackaby, Anne Graham Lotz, Josh McDowell, and, most notably, Beth Moore, whom he still partners with for her sold-out Living Proof conferences and popular concert praise recordings.
"God has given Travis what I believe is a gift of favor with audiences and congregations," says Moore.  "His approach permeates every denominational wall.  His warm yet powerful style engages even the most resistant group into irresistible worship.  What I love best about Travis is that he is not a performer.  He is a true worshiper."
Moore's point is proven on Unashamed Love, Travis Cottrell's major label album debut featuring a mix of classic, modern, and original tracks.  Recorded in a live setting, the project shows Cottrell's ability to both lead and blend into the corporate worship.  His rich, deep voice often drives a song, like the softened take on Lincoln Brewster's "Let the Praises Ring," and just as easily melts into the choir's soulful celebration during the Israel Houghton-penned funky praise opener "You Are Good".  The quiet moments are equally powerful and inviting; a shimmering, peaceful beauty marks the meditative title track and Cottrell's own "Hallelujah," and traditional conservative church worshipers will delight in the triumphant nine-minute marathon medley that features "In The Cross" and "Crown Him With Many Crowns."  The end result is an overall sound not too far removed from recent Michael W. Smith worship recordings.
But whatever his style may be, sound and repertoire are secondary to Travis, who still lives near Nashville with his wife Angela and their three small children.
"It is not about the songs we sing in worship.  It's about the heart we offer to the Lord," the humble artist admits.  "...I know I never merited this chance to be one who leads other people in worship, (but) God can use anybody, and He uses us all where He wants us."
And it's clear that Travis Cottrell is in the right place.
Listen to samples from Travis Cottrell's album Unashamed Love or buy the album from Songs4Worship.com!