50 Songs to Experience God's Presence in a Pandemic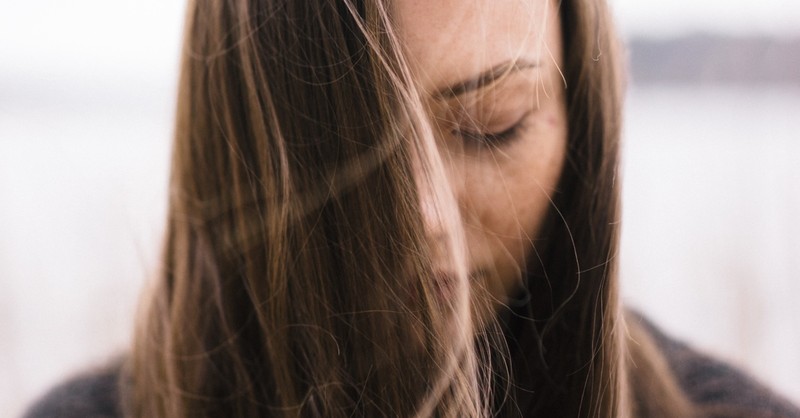 Created in the image of God, we were made to worship Him. Our daily lives, country, and world is changing daily. Music can help us remember our unchanging God in the midst of this pandemic. Lately, one day seems like a week, and this last week has been long. In an instant, we have been reminded of the fragile state of humanity. Life is fleeting, and we have little control over our destiny, or the number of our days.
God can meet us in our fears through music, sustaining us through songs that proclaim who He is and worship that repeats the truth of His word. If we cling to those anthems and melodies in these times of great trial, we can find words to express our fears and allow our tears to fall at the healing feet of our Father, who is sovereign over all.
Photo Credit: © Unsplash/Motoki Tonn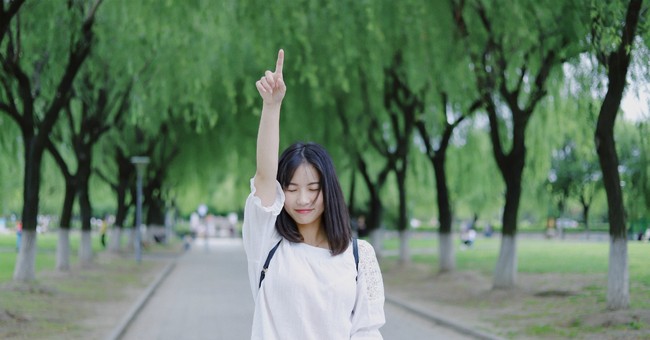 Come into His Presence with Singing
The COVID-19 pandemic is frighting, but in Christ, we do not have to be controlled by our fear. The Book of Psalms is a collection of divinely inspired hymns and songs. Many of the Psalms were written by King David, a man after God's own heart. David had seen much trouble and experienced a lot of heartache in his life. He poured his heart out authentically and genuinely to God. Not all of us have words like David and the other psalmists, but we do have access to many beautiful songs and hymns to help us release our raw emotions to God amidst the upheaval of our daily lives.
Psalm 100:1-2 says, "Make a joyful noise to the LORD, all the earth! Serve the LORD with gladness! Come into his presence with singing!" (ESV) But how, in the midst of a pandemic, do we come to the LORD with gladness?
The next lines of the Psalm read: "Know that the LORD, he is God! It is he who made us, and we are his; we are his people and the sheep of his pasture." (Psalm 100:3 ESV) By remembering who God is and who we are to Him and in Christ, His strength begins to uphold us.
As the apostle Paul wrote, "But he said to me, 'My grace is sufficient for you, for my power is made perfect in weakness.'" (2 Corinthians 12:9 ESV) The truth of God streaming through our thoughts and minds will comfort and strengthen us through very real fear we face.
"Enter his gates with thanksgiving, and his courts with praise! Give thanks to him; bless his name! For the LORD is good; his steadfast love endures forever, and his faithfulness to all generations." (Psalm 100:4-5 ESV) We can lean into His love during this trying time, and know He will sustain us.
Photo Credit: © Unsplash/Wang Xi
Acknowledge Your Fear and Respond with Praise
Music has often been a universal way for us to express ourselves. Those who have the words and the talent to create it often become a voice for those of us who lack the will and words to embrace and express how we are feeling through musical melodies. Worshiping God when we least feel like praising Him for all things that are good is exactly what our souls and spirits need to draw closer to our great God for comfort and reassurance.
What is the soundtrack of our minds, right now? What we listen to has a powerful impact on our thoughts, which during times like these tend to go rogue in the fear and worry column.
This pandemic is scary. It's OK to be afraid. What we do with those thoughts, that fear, is crucial. When they drive us straight into the arms of our faithful God, Yahweh, "I am", is faithful to comfort us. Psalm 34:17-18 reminds, "When the righteous cry for help, the LORD hears and delivers them out of all of their troubles. The LORD is near to the brokenhearted and saves the crushed in spirit."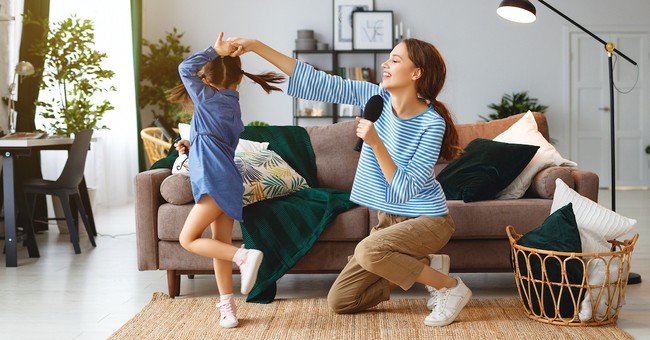 True Worship: in Spirit and in Truth
Let playlists full of Gospel music fill our ears and encourage our hearts through the gifts God has given those musicians. The Gospel Coalition has added a playlist on Spotify, Apple Music, and Amazon Music. K-Love has a "Be Encouraged," playlist on Apple Music. Inspiration can abound whether music is secular or Christian. Whatever genre you prefer, whether Gospel, hip-hop, Latino, pop, rock, worship, Indie... there are songs out there singing of God's truth and providing much needed comfort and emotional processing. He is our strength, our hope, and our Rock. I believe our Savior can embrace us through a song to remind of us His personal and protective love for us.
Many have taken to social media to record live concerts and encouraging serenades. Though so much in our daily life has changed in what feels like an instant, the truth of God's word stands firm. Listening to songs that sing of those Truths allows us to experience God's presence in the midst of the COVID-19 pandemic. Let's worship our great God, trusting He is with us in this. How can anyone pick a list of songs out of all the amazing content available? Here is a start, but please continue to add to this list!
Photo Credit: © Getty Images/evgenyatamanenko
50 Songs to Experience God's Peace
1. "You Say," Lauren Daigle
2. "Count Your Blessings," Sunday Service Choir
3. "Do It Again," Elevation Worship
4. "Rescue," Lauren Daigle
5. "He is Able," Deitrick Haddon
6. "I Will Be Here for You," Michael W. Smith
7. "You Know my Name," Tasha Cobbs Leonard
8. "He's Always Been Faithful," Sara Groves
9. " Psalms 18 (I Will Call on the Name of the Lord)," Todd Delaney
10. "Kingdom of God," Jon Guerra
11. "Ver la Victoria (See a Victory)," Elevation Worship
12. "Psalm 3," Poor Bishop Hooper
13. "There is a Name (Live)," Bethel Music, Sean Feucht
14. "Miracle Worker," J.J. Hairston
15. "Psalms 23 (He's a Strong Tower)," Todd Delaney
16. "Respond," Travis Greene
17. "Way Maker," Leeland
18. "El-Shaddai" Amy Grant
19. "Miracles," Jesus Culture, Chris Quilala
20. "Brighter Day," Kirk Franklin
21. "O, Come to the Altar," Elevation Worship
22. "There's Nothing That Our God Can't Do," Passion
23. "Do Not Worry," Rain for Roots
24. "King of Kings," Hillsong Worship
25. "Leaning on the Everlasting Arms," Chris Rice
26. "Praise Before My Breakthrough," Bryan & Katie Torwalt
27. "Precious Lord, Pt. One," Aretha Franklin
28. "Solo Dios Sabe," For King & Country & Miel San Marcos
29. "Testify (feat. Crowder)," Social Club Misfits
30. "Holy Spirit," Francesca Battistelli
31. "Won't Let Go," Travis Greene
32. "Tremble," The Worship Initiative
33. "Excellent," Sunday Service Choir
34. "What Love Looks Like," Ellie Limebear
35. "In Christ Alone," Celtic Worship
36. "My Savior My God," Aaron Shust
37. "More Than Anything," Sunday Service Choir
38. "Cover the Earth," Kari Jobe
39. "Be Still and Know," Steven Curtis Chapman
40. "Whom Shall I Fear (God of Angel Armies)," Chris Tomlin
41. "Way Maker," Mandisa
42. "I Surrender All," CeCe Williams
43. "God of Revival," Bethel Music, Brian Johnson & Jenn Johnson
44. "See a Victory," Elevation Worship
45. "Oceans," Hillsong Worship
46. "Your Name is Power," Rend Collective
47. "Word of God Speak," Mercy Me
48. "Jesus You Alone," Highlands Worship
49. "You Will Win," Jekalyn Carr
50. "Close (feat. Steven Furtick)," Tauren Wells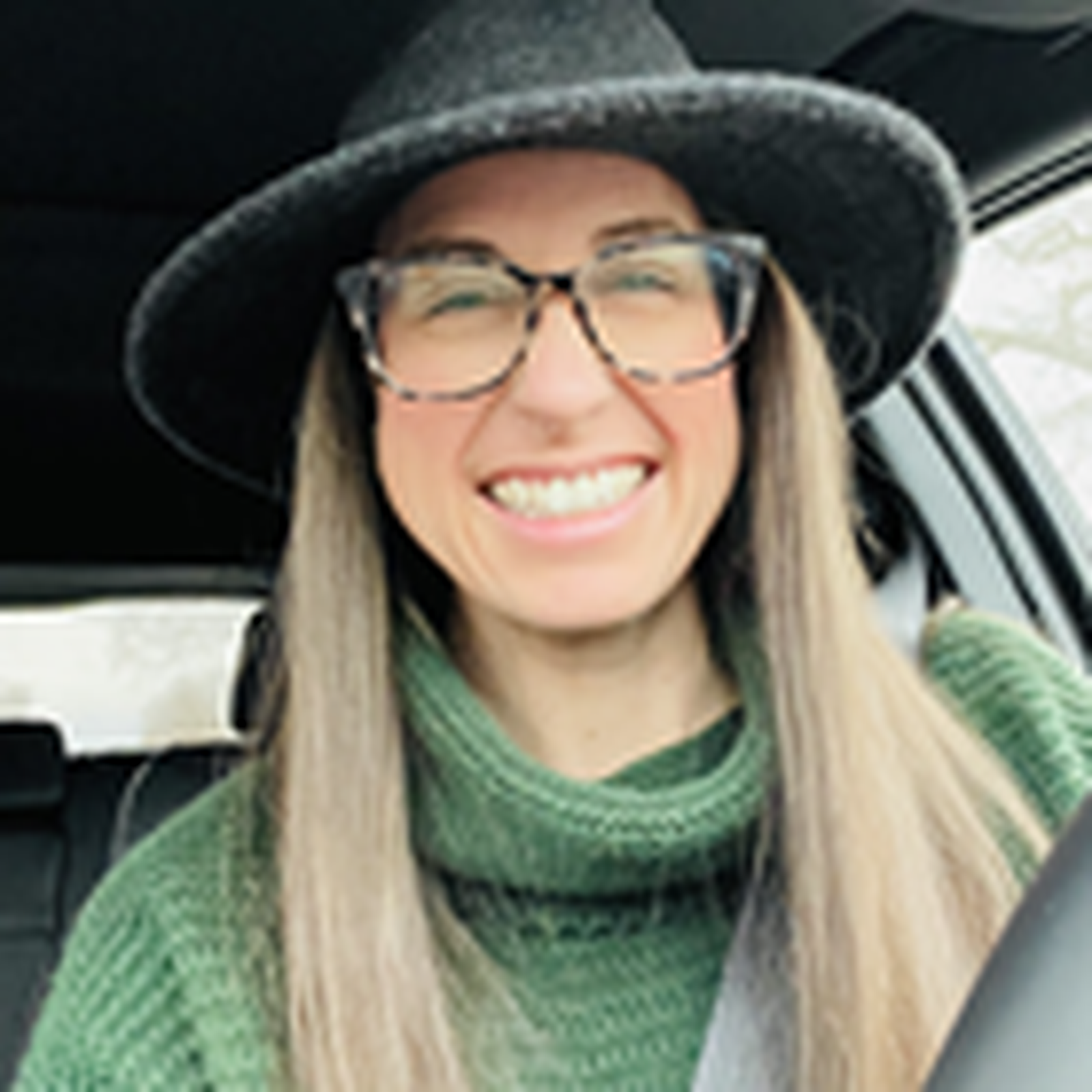 Meg writes about everyday life within the love of Christ. Join her on the journey as she launches her new site Joy Overflowing, or join her longstanding community at Sunny&80. She is also the author of "Friends with Everyone, Friendship within the Love of Christ," "Surface, Unlocking the Gift of Sensitivity," and "Glory Up, The Everyday Pursuit of Praise," and "Home, Finding Our Identity in Christ." She earned a Marketing/PR degree from Ashland University, but stepped out of the business world to stay home and raise her two daughters …which led her to pursue her writing passion. A contributing writer for Salem Media since 2016, Meg is now thrilled to be a part of the editorial team. Always active in her community and the local church, Meg also leads Bible study and serves as a leader for teen girls.