40 Books Every Christian Should Read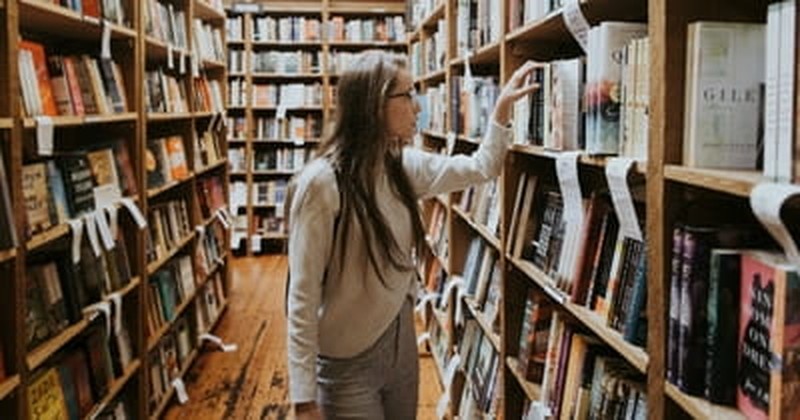 I believe that reading books written by other, wiser Christians is one of the most effective ways to grow as a Christian. But with millions of books available and thousands more being written every year, how can you know which ones to read? In order to help you, I compiled a list of books I think that every Christian should read. This list isn't exhaustive by any means, and there are many others that should be on the list, but this should get you started. Discover the best Christian books below, powerful and inspiring works of literature.
40 Best Christian Books Every Believer Should Read
Heaven by Randy Alcorn – Given the fact that we will spend eternity in heaven, we should know at least something of what it will be like. Randy Alcorn answers many common questions about heaven and paints a biblical picture of what eternity will be like.
Valley of Vision: A collection of Puritan Prayers & Devotions by Arthur Bennett – These Puritan prayers will fuel your personal prayer life with their rich view of God.
The Discipline of Grace: God's Role and Our Role in the Pursuit of Holiness by Jerry Bridges – What is the connection between God's grace and our personal pursuit of holiness? Jerry Bidges answers that question.
Trusting God: Even When Life Hurts by Jerry Bridges – All of us will go through trials of some sort, and this book will equip you to trust God in even the most difficult circumstances.
Rare Jewel of Christian Contentment by Jeremiah Burroughs – If you find yourself struggling with contentment in your job, marriage, or any other situation, this book is for you.
Spurgeon: A New Biography by Arnold Dallimore – Charles Spurgeon was a giant of the Christian faith, and this biography will stir you to love God, pursue God, and trust in God like Spurgeon.
The Message of the Old Testament: Promises Made by Mark Dever – The Old Testament can be a very confusing place. In this book, Mark Dever provides a short, yet very helpful overview of every book in the Old Testament, making this a key tool for your personal Bible study.
The Message of the New Testament: Promises Kept by Mark Dever – This is another helpful Bible study tool in which Mark Dever provides a short overview of every book in the New Testament.
The Gospel and Personal Evangelism by Mark Dever – Who should evangelize? What should we say when we evangelize? Mark Dever answers these questions and more in this short book.
Just Do Something: How to Make a Decision Without Dreams, Visions, Fleeces, Open Doors, Random Bible Verses, Casting Lots, Liver Shivers, Writing in the Sky, etc. by Kevin DeYoung – How can you know God's will for your life? Find out by reading this book.
What Is the Gospel? (9Marks) by Greg Gilbert – We absolutely cannot afford to get the gospel wrong, and this book will help you have clarity on the various facets of the gospel.
According to Plan: The Unfolding Revelation of God in the Bible by Graeme Goldsworthy – The Bible is more than just a series of books, it's the story of what God is doing in history. Get an overview of that story in this book.

Systematic Theology: An Introduction to Biblical Doctrine by Wayne Grudem – This is the most helpful theological reference I own. If you have questions about demons, the Bible, church government, the Holy Spirit, or just about anything else, you can find the answer here.
God, Marriage, and Family: Rebuilding the Biblical Foundation by Andreas Kostenberger – The institutions of marriage and family are under attack in our culture. This book will help you have a biblical understanding of many different issues, such as divorce, homosexuality, birth control, and the role of men and women.
Humility: True Greatness by C.J. Mahaney – There are few things more important to God than humility. If you want to grow in humility, read this book.
Knowing God by J.I. Packer – If you want to know what God is like, this is your book. J.I. Packer examines the various attributes of God, such as his holiness, his love, his justice, and his eternity.
Desiring God: Meditations of a Christian Hedonist by John Piper – There are few books that have my understanding of what it means to love God than this one. Loving God is more than just duty, it is delight.
What's the Difference?: Manhood and Womanhood Defined According to the Bible by John Piper – Men and women are given specific roles by God. In this very short book, John Piper explains those roles from a biblical perspective.
Finally Alive by John Piper – The phrase "born again" has been blurred and even distorted in our culture. In this book John Piper explains the real meaning of what it means to be born again.
Love That Lasts: When Marriage Meets Grace by Gary and Betsy Ricucci – Every married couple should read this book multiple times. In it you will find biblical principles and practices for establishing a healthy, romantic, God-honoring marriage.
The Holiness of God by R.C. Sproul – This is not a safe book. If you read it you will find yourself trembling before the holiness of God.
Chosen by God by R.C. Sproul – Have you ever struggled with the doctrine of election? In this book, R.C. Sproul dispels common myths about election and shows how it is actually a very glorious doctrine.
The Cross of Christ by John Stott – The cross is the centerpiece of Christianity, and as you read this book you will find yourself amazed at what God has done through the cross and incredibly grateful for the cross.
Shepherding a Child's Heart by Tedd Tripp – As parents it's easy to simply want our children to behave. However, if we're going to honor God we must also get to the heart of obedience.
A Gospel Primer for Christians: Learning to See the Glories of God's Love by Milton Vincent – This little book is a wonderful devotional tool, providing short meditations on the gospel in both prose and poetry. It's a book that can be read many times.
When People Are Big and God Is Small: Overcoming Peer Pressure, Codependency, and the Fear of Man (Resources for Changing Lives) by Ed Welch – Every Christian struggles with the fear of man, and many times it is a massive struggle. This book is a helpful tool for overcoming the sin of the fear of man.
Spiritual Disciplines for the Christian Life by Donald Whitney – A rich Christian life doesn't come without discipline, and in this book Donald Whitney examines many different disciplines for the Christian life, such as Bible reading, prayer, journaling, fasting, and solitude.
The Reason for God by Tim Keller – In an age of doubt and skepticism, Tim Keller offers wise, winsome answers to those who are asking questions. Great to give out to unbelievers.
The Meaning of Marriage: Facing the Complexities of Commitment with the Wisdom of God by Tim and Kathy Keller – This is the BEST book on marriage I have ever read. Tim and Kathy Keller are brilliant on this subject, and I recommend that every married and single read this book.
Jesus the King: Understanding the Life and Death of the Son of God by Tim Keller – This is one of those rare books that is not only incredibly edifying to the believer, but also an excellent book to give out to unbelievers. Keller has a way of mixing pop culture, philosophers, and the Word of God to create a compelling picture of Jesus Christ.
The Screwtape Letters by C.S. Lewis – I could recommend a lot of different books by C.S. Lewis, but this one is probably my favorite. Written as a conversation between a senior demon and a younger demon, it provides fascinating insights into the ways of Satan.
What Did You Expect?: Redeeming the Realities of Marriage by Paul Tripp – Generally speaking, I don't love Paul Tripp's books, but this one is a dandy. It helpfully explores the reality that marriage is both glorious and difficult. It also explores how the gospel touches on all aspects of marriage.
One Way Love: Inexhaustible Grace for an Exhausted World by Tullian Tchividjian – There are times when I need to to be blasted with a fire hose of the gospel. This book is one of the most encouraging books I've read in terms of the limitless love of God.
A Praying Life: Connecting with God in a Distracting World by Paul Miller – Probably the best book I've read on prayer. Encouraging, grace-filled, faith-filled, and not condemning! I pretty much stink at prayer. This book always gets me fired up for prayer.
The Jesus Storybook Bible: Every Story Whispers His Name by Sally Lloyd-Jones – The best children's Bible out there. Hands down. Get it. Now. Today.
Finally Free: Fighting for Purity with the Power of Grace by Heath Lambert – I've actually never read this book, but I have heard so many great things about it that I had to include it. Lust is such a massive struggle for so many people that I felt like I needed to include it.
The Complete Collection of E. M. Bounds on Prayer by E.M. Bounds – Every time I read E.M. Bounds, my faith for meeting God in prayer is exponentially increased. If you struggle with prayer (and everyone does), this is the book for you.
Christian Classics: Six books by Charles Spurgeon in a single collection by Charles Spurgeon – You can't go wrong with Charles Spurgeon. Every book he writes points back to the cross. He bleeds the Bible. You just gotta read Spurgeon.
The Knowledge of the Holy: The Attributes of God: Their Meaning in the Christian Life by A.W. Tozer – This little book packs a serious punch. A.W. Tozer explores the different attributes of God and consistently invites the reader to bow down before the greatness of God. Read this book to grow in your awe of the living God.
The Greener Grass Conspiracy: Finding Contentment on Your Side of the Fence by Stephen Altrogge – Okay, I had to include at least one of my books, right? Plus, a lot of people seem to like this book.
Photo credit: © Unsplash/Becca Tapert
---
Stephen Altrogge is a writer, pastor, and knows a lot about Star Wars. Find out more at The Blazing Center.