Advent
Noël Piper

Author

2004

28 Nov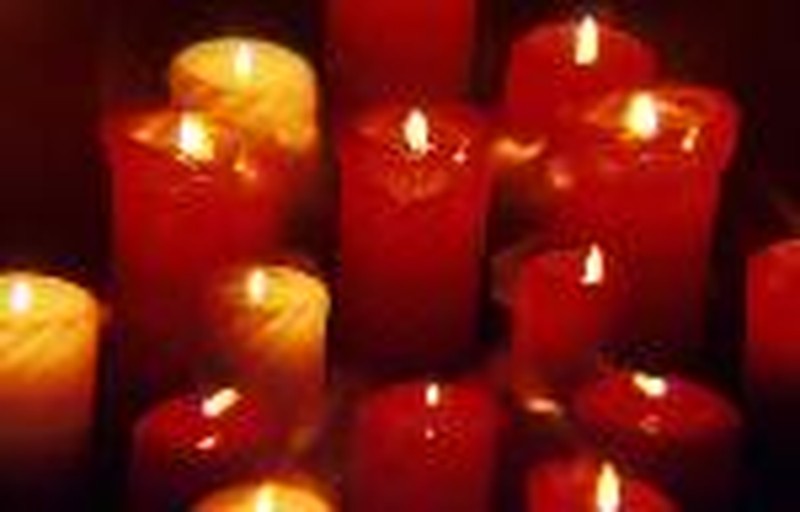 We are a people of promise.  For centuries God prepared people for the coming of his Son, our only hope for life.  At Christmas we celebrate the fulfillment of the promises God made – that he would make a way to draw near to him. 

Advent is what we call the season leading up to Christmas.  It begins four Sundays before December 25, sometimes in the last weekend of November, sometimes on the first Sunday in December. 

First Peter 1:10-12 is a clear description of what we look back to during Advent.  For four weeks, it's as if we're reenacting, remembering the thousands of years during which God's people were anticipating and longing for the coming of God's salvation for Jesus.  That's what advent means – "coming."  Even God's men who foretold the grace that was to come didn't know "what person or time the Spirit of Christ in them was indicating" (v. 11).  They were waiting, but they didn't know what God's salvation would look like.

In fact, God revealed to them that they were not the ones who would see the sufferings and glory of God's Christ.  "They were serving not themselves but you, in the things that have now been announced to you through those who preached the good news to you by the Holy Spirit sent from heaven" (v. 12).  They were serving us.  We Christians on this side of Jesus' birth are a God-blessed happy people because we know God's plan.  The centuries of waiting are over.  We have the greatest reason to celebrate.

And yet we are still waiting.  Our spiritual redemption came to us with the baby of Bethlehem.  Nonetheless, as Romans 8 says, "we ourselves, who have the firstfruits of the Spirit, groan inwardly as we wait eagerly for adoption as sons, the redemption of our bodies" (v. 23).  There is suffering and tragedy still, even for Christians.  Someone we love is dying.  We may be in pain.  Sometimes we have trouble believing God's promises.  In other words, our redemption is not complete.  We are waiting for the redemption of our bodies – waiting for Jesus' second advent, for him to come again.

So here we stand in the middle.  Advent is a season of looking back, thinking how it must have been, waiting for the promised salvation of God, not knowing what to expect.  And at the same time, Advent is a season of looking ahead, preparing ourselves to meet Jesus at his Second Coming.

Advent – Looking Back

Probably the two most common symbols of Advent are candles or a calendar.  That's appropriate, since each is a way of waiting for Christmas.

Advent Candles


Various helpful schemes of symbolism can be attached to the candles, their number, and color.  But here are the basics – one candle for each of the Sundays of Advent and, if you wish, a fifth for Christmas Day.  On the first Sunday, only one candle will be lit, then two on the second Sunday, and so forth.  That's all that's necessary.  But if we want our Advent candles to be more than a centerpiece, we have to ask ourselves, "What makes these more than wax and wick?"



The flame is a symbol of the one who is called "the light of the world."  We who follow him "will not walk in darkness, but will have the light of life" (John 8:12).  As we move closer to the day when we'll meet him, there is greater and greater brightness. 



But we need to remember that our very young children will see only candles.  No matter how much we explain the symbolism, they need some more years before they can comprehend the meaning of the candles.  That's why I always incorporate a manger scene into our Advent candle arrangement.  Tangible is my guiding word.  What a child can see and touch, he might understand a little more clearly.  Tangible things help adults as well.



Each Advent Sunday, we Pipers gather at the table for a meal and hear a word from the Bible before lighting the next candle.  When the children were younger, each week's passage probably would be one part of the Christmas story from Matthew or Luke.  As they've grown older, we've expanded the reading to include Old Testament prophecies of the Messiah's coming.  Then on other days, whenever we sit at the dining room table where the candles are the centerpiece, we light that week's number of candles.



The light, brighter by the week, points us toward Jesus who has called us to be "a chosen race, a royal priesthood, a holy nation, a people for his own possession, that [we] may proclaim the excellencies of him who called [us] out of darkness into his marvelous light (1 Peter 2:9).



Advent Calendar



"Mommy, Mommy!  May I open the next window on the calendar?"  A simple pasteboard Advent calendar with one flap to open on each day in December is probably the most familiar way to help a child understand the wait until Christmas.  In the stores several themes are likely to be available, including Swiss mountain villages and Santa's workshops.  But since the Advent – the coming – we're waiting for is Christ's, let's make sure our daily countdown has a real Christmas setting.

For our family a more permanent calendar has become a tradition.  When our first child was a toddler, I could find hardly any Christmas things that had to do with Jesus.  So I create the Noël Calendar, a burlap banner with plastic and wood figures that by December 25 have been attached with Velcro across the top half of the banner to represent the Christmas story.  Throughout the month, that story is told in increments, starting over at the beginning and adding a bit more each day.10


The first year we used the calendar, I learned an important lesson:  Repetition is an excellent way for a child to memorize.  In mid-December, when Karsten was barely two, my mother-in-law died in a bus crash in Israel.  With little time to plan, we were on our way from Minnesota to South Carolina to take care of my father-in-law, who had been injured.  On an impulse I had tossed the calendar into a suitcase.  In the midst of so much confusion, shock, and irregularity, Karsten forgot everything he'd learned about potty training and too much of what he knew about behaving.  But even though he could hardly make a whole sentence on his own yet, he could pick up the Christmas story at any point and keep it going, word for word, as he'd heard it day after day when we did the calendar.



In chapter 4 of this book we thought about the importance of repetition and regularity.  This period in Karsten's life was the time when I began to realize the place of these things in my life with my children – repeating regularly the story that for centuries God's people had longed to know.

Advent – Looking Forward


The verses we read earlier from 1 Peter 1 (vv. 10-12, p. 76) look backward toward God's people who were awaiting his salvation.  The very next verses look forward in Advent, anticipating the return of Jesus.  "Therefore, preparing your minds for action, and being sober-minded, set your hope fully on the grace that will be brought to you at the revelation of Jesus Christ" (v. 13).  There will be another advent of Christ; he will come again.

Advent is a season for introspection.  Peter gives us God's high standard as we contemplate our standing with him:  "You shall be holy, for I am holy" (v.16).  This is a time to ask ourselves questions:

• Am I clear-thinking and sober-minded, or are my concerns mainly trivial? (v. 13)

• Is my hope set fully on the grace I will receive from Jesus at his Second Coming, or do I cringe at the thought of leaving behind the life I Iove? (v. 13)

• Am I an obedient child of my Father, or am I still shaped by the passions that drove me before I became a Christian? (v. 14)

If regular personal devotions are not part of our lives, Advent would be a time tailor-made to begin.  We remember that God changed the adults in Deuteronomy 11 to "lay up these words of mind in your heart and in your soul" (v. 18, emphasis mine), and that he expects us to "love the LORD [our] God" (v.1).  The living water in our own hearts is the fountain from which we shower Christ on our family.  Our time with God and his preparation of us is a necessary foundation.  Without it our Christmas activities will degenerate into hoopla. 

But however much we want a significant Christmas celebration for our families, that is not the primary reason for our contemplation and self-examination.  Our deeper motivation is the strengthening of our ultimate hope in Jesus, "so that when he appears we may have confidence and not shrink from him in shame at his coming (1 John 2:28).

May this time be a reflection of what our lives are – gratitude for the promises that were fulfilled when god gave us the gift of his Son and anticipation of and preparation for Christ's coming again.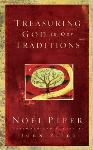 From "Treasuring God in Our Traditions" by Noël Piper, © 2003, pages 76-80.  Used by permission of Crossway Books, a division of Good News Publishers, Wheaton, Illinois 60187, www.crosswaybooks.org.

Noël Piper and her husband, John, have ministered since 1980 at Bethlehem Baptist Church in Minneapolis, Minnesota.  They have four adult sons, one school-aged daughter, two daughters-in-law and three grandchildren.  Noël is a graduate of Wheaton College (B.A.).

10For more information or to order a Noël Calendar, visit www.desiringGOD.org or call 888-346-4700 (toll-free).