Alcorn's "Deadline" a Modern-Day Suspense With a Twist
Kelly Schauermann

Infuze Magazine

2006

31 Aug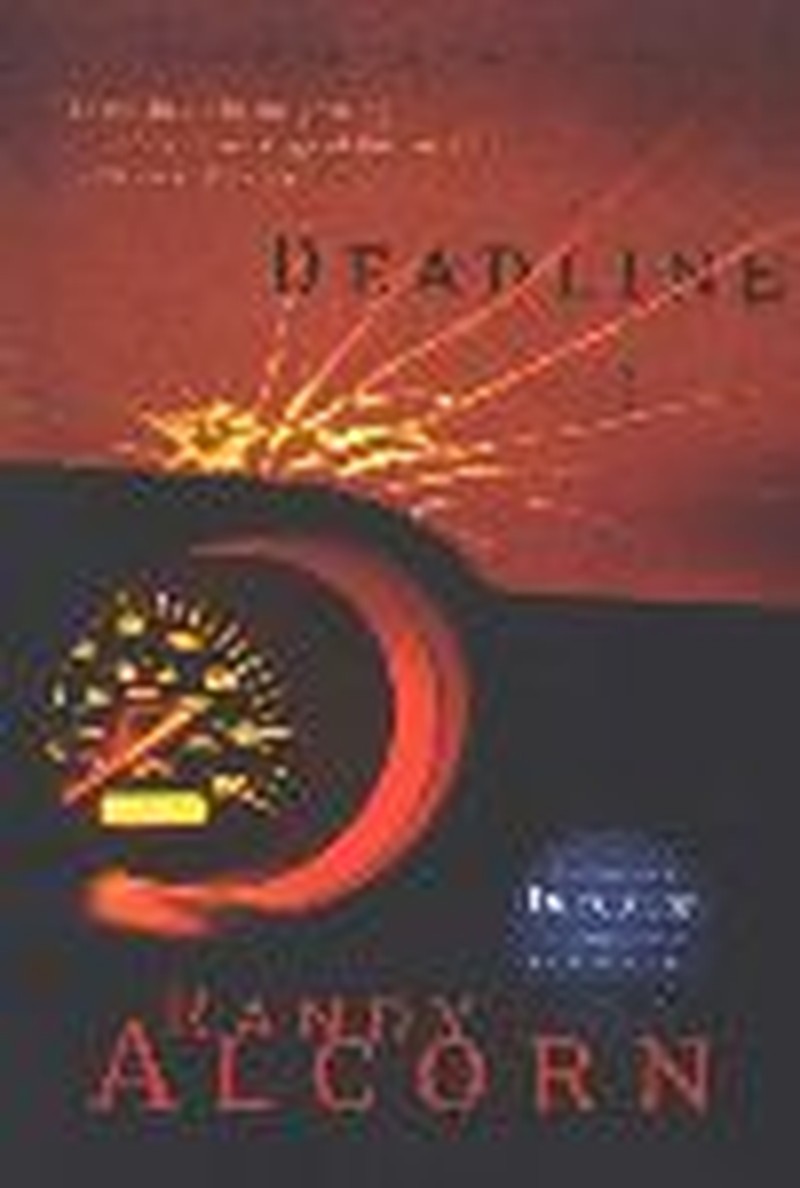 Author:  Randy Alcorn
Title:  "Deadline"
Publisher:  Multnomah
Moving through the pages of a classic mystery/suspense novel, one would expect to find the usual fare:  thrills, some gore, exciting plot and the obligatory romance thrown in for good measure.

Certainly, Randy Alcorn's novel,  "Deadline" has all the makings of a modern-day suspense, but with an unexpected twist. Diving deeper into the crisp pages, challenges arise as Alcorn weaves a tale of how the evils of the world, and the hopeless individuals living in it, must ultimately assimilate to the moral absolutes of something greater than oneself. Questions of faith, morality, love and spirituality are the capstone of this novel, which gracefully binds together the interplay of these themes with current issues.
Alcorn's fragile tale begins with liberal journalist Jake Woods and his two best friends, Doc and Finney, hanging out for a typical Sunday football game. Jake is suddenly whisked into a world of confusion when the three are in a tragic car accident, in which Jake is the only survivor. As Jake tries to cope with his sudden loss and regain some sort of normalcy, he discovers that the death of his two friends was not so accidental, but is in fact murder. With the help of friends and family, Jake begins the arduous search to find the killer, while becoming enlightened by the beauty and pain of life, and the truth behind the contrasting facades of his two friends. As the novel knits together the pieces of the mystery, Alcorn beautifully develops the characters and their surroundings.
This fictional account of an unbeliever ushered me into a new way of thinking. Issues such as abortion and gay rights are always hot topics in the media, and Alcorn specifically addresses these in light of the newspaper industry. The grace with which he shows the progression from Jake's aloof, liberal stance, to that of a concerned, sympathetic truth-teller was very heartwarming. This book illuminated the fallacies that exist in the industry and caused me to rethink my own assessment of media dealings. Aside from the media, Alcorn also attempts to correct some of the stigma that is placed on those that are considered "right-wing". "Deadline" reminded me to not be ashamed of certain things I believe, but to take a stronger stand on the issues that have everlasting value.
While the novel succeeds in telling an intricate, keep-you-wanting-more story, Alcorn introduces nuances of heaven and hell that are unique and creative, but sometimes a bit odd. The bulk of the novel follows Jake's plight towards enlightenment, but is sometimes interrupted by images of Finney in heaven. The names that Alcorn uses for God and the angels, as well as the assumptions made about the events happening in heaven made me question my own preconceived notions of this glorious place. Would there be parties when people become believers? Will I meet my personal guardian angel in heaven? Although Alcorn does put a disclaimer in the book regarding this issue, some readers may find the material bizarre. But, God is creative, and thus, so are we. Alcorn's imagination certainly shines through.
Like the classic bildungsroman, or coming-of-age tale, which pervades much of literature, "Deadline" follows the unique story of a middle-aged man who is growing in faith, hope and love. Certainly, it is a great book to keep one page flipping through the night; but it is Jake's tragically beautiful maturation which tops of the novel and ultimately made me feel a sense of worth and introspection. What is clear after reading the book is that the real testament of any man is who he serves and how. I could serve my boss and make money, but ultimately, I will be dust. In serving God, I am full and with everlasting purpose, and Alcorn certainly recognizes this in "Deadline."



 © 2006 Infuze Magazine.  All rights reserved.  Used with permission.