Gender-Accurate Bible's Release Triggers Renewed Debate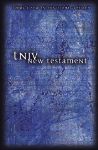 A spokesman for Lifeway Christian Bookstores says the National Chain has no plans to carry the recently released, complete "Today's New International Version Bible."  Published by Zondervan, the full TNIV is billed as a "gender-accurate" translation; however, controversy has surrounded it since the release of the TNIV New Testament more than two years ago.
Rob Phillips, a spokesman for Lifeway Christian Resources of the Southern Baptist Convention, says Lifeway has not yet reviewed the entire TNIV, which now adds the Old Testament to its previously released New Testament translation. Until the Bible has been examined in its entirety, he says, no final determination can be made about whether it will be carried in Lifeway bookstores.
"We certainly would need to review the full Bible," Phillips says, "but given our reservations about the New Testament, we would not plan to carry the TNIV. But again, that needs to be subject to review of the full Bible, to see whether there have been any corrections made in the New Testament."
The company representative says he doubts Lifeway will choose to stock the new translation for several reasons. "First of all, more than 100 conservative Bible scholars and other Christian leaders said that they could not recommend the TNIV," he notes. "And then, secondly, a resolution passed by messengers to the 2002 Southern Baptist Convention asked that our Lifeway Christian stores not carry the translation."
Zondervan officials say the TNIV is a timely resource, essential for its accuracy, clarity, and accessibility. However, many prominent evangelicals contend that many of the new Bible's texts have been mistranslated. Lifeway is reserving judgment for the moment, but Phillips says Lifeway, as an entity of the SBC, is naturally inclined to honor the denomination's request.
A Bible Born Amid Controversy
In an online statement introducing the TNIV, Zondervan and the International Bible Society (IBS) introduce their new Bible, saying it is presented with "the utmost respect for God's Holy Word and the conviction that we are called to spread that Word." Perhaps the most significant reason the translators and publisher cite for producing the new Bible is to reach today's generation of 18- to 34-year-olds – a generation that is leaving the Church in record numbers. According to Barna Research, four out of ten people abandon the Church after high school, and another eight million 20-somethings will likely leave it by the time they turn 30.
Zondervan, America's largest Bible publisher, had hoped to make a pitch for the attention of that spiritually at-risk age group in Rolling Stone magazine, which is popular with many in that demographic. The Christian company paid the secular publication for the ad space last July, but was surprised when Rolling Stone recently rejected its ad for the new youth-oriented scripture translation. According to Associated Press reports, the music and pop culture periodical commented that it was not "in the business" of publishing religious ads. But although Rolling Stone will not be carrying ads for the new Bible, MTV.com will.
IBS and Zondervan aver that the TNIV was developed "to meet the ever-growing spiritual needs of today's generation of believers" and help nourish the next generation by offering a fresh, relevant translation that "faithfully communicates the timeless truths of God's Word." The version was developed by the IBS-sponsored Committee on Bible Translation (CBT), the same group that produced the New International Version (NIV), and which was said to include "renowned, conservative linguists and biblical scholars from the most trusted institutions in the world" and from "a variety of denominational affiliations and theological backgrounds." The IBS maintains that this committee approach is designed for the purpose of creating a system of checks and balances in the translation process and "ensuring absolute accuracy."
Nevertheless, debate has swirled around the new IBS translation ever since the publication of its first installment, a New Testament. The January 2002 release of the so-called "gender-accurate" Bible sparked immediate controversy, with prominent Christian scholars and religious leaders vehemently opposing it. Theologian J.I. Packer, James Dobson of Focus on the Family, and SBC seminary presidents R. Albert Mohler Jr. and Paige Patterson, were just a few of the religious leaders who argued vociferously against the new NIV revision.
Meanwhile, World magazine published a highly critical review of the translation; and, according to Baptist Press, the Council on Biblical Manhood and Womanhood posted a 12-point "Concise listing of TNIV inaccuracies on its website along with a list of more than 100 challenges to its renderings of various Bible passages. Also, Richard Land of the SBC's Ethics & Religious Liberty Commission, accused Zondervan and IBS of making a "tragic mistake" and showing questionable integrity in their decision to publish a "gender-neutral" translation.
 
Land was quoted in a Baptist Press article as saying that producers of the TNIV were not only bowing to cultural pressure in undertaking its creation, but also breaking a commitment to abide by gender-related Bible translation guidelines they had agreed to in 1997. He asserted that when Bible translators start changing words to accommodate politically correct cultural ideas, they are "bowing down in an idolatrous way to the gods of gender neutrality that seem to reign in the secular culture and have invaded some church pews and pulpits."
TNIV Finds Favor With Some Factions
But from the beginning the TNIV New Testament has also had its champions, and now the full Bible has been met with the approbation of many believers across the Christian spectrum, including some well-known evangelicals. The endorsements listed on the TNIV's official website include seminary presidents, pastors, lay leaders, teachers, and other Christians who maintain its accuracy, readability and usefulness in ministry.
Teaching pastor and author John Ortberg of Willow Creek Community Church is one of those who had positive things to say about the new Bible version. He says it is "part of the mission of the Church to make the scriptures available and accessible to people in our generation," and this is something he attests the TNIV does "with accuracy, clarity, sensitivity and beauty." Because of this, Ortberg declares of the translation, "God will use it in great ways."
Lee Strobel, author of "The Case for Christ" and host of PAX-TV's "Faith Under Fire," also recommended the translation, calling it a "valuable tool in reaching the next generation." And Ron Sider, a professor of theology and Eastern culture with Baptist Theological Seminary, called the TNIV a "wonderful, important new translation – faithful to the original and understandable to today's generation."
As theologian, author and evangelist John Stott points out, at times it is not easy to distinguish between a translation and a paraphrase. "Translations," he asserts, "tend to go for contemporary scholarship at the expense of contemporary language, whereas paraphrases tend to sacrifice accuracy for relevance." But with that keen distinction in mind, Stott also gives the TNIV an enthusiastic nod. He maintains that this contemporary translation of the holy scriptures is "highly successful in combining both scholarly accuracy and linguistic relevance."
Scripture reference expert John R. Kohlenberger III, a lecturer, consultant, and adjunct instructor in Bible and biblical language, also makes a convincing defense for the IBS translators' process and its results in the "Today's New International Version." But the Church being what it is, the debate is likely to continue indefinitely among Christians who appreciate the TNIV and those who mistrust the motivations, scholarship, or integrity of those who produced it.


© 2005 AgapePress.  All rights reserved.  Used with permission.