Lisa Tawn Bergren: How a Writing Break Helped Her Career
Stacy Hawkins Adams

Crosswalk.com Contributing Writer

2007

3 Nov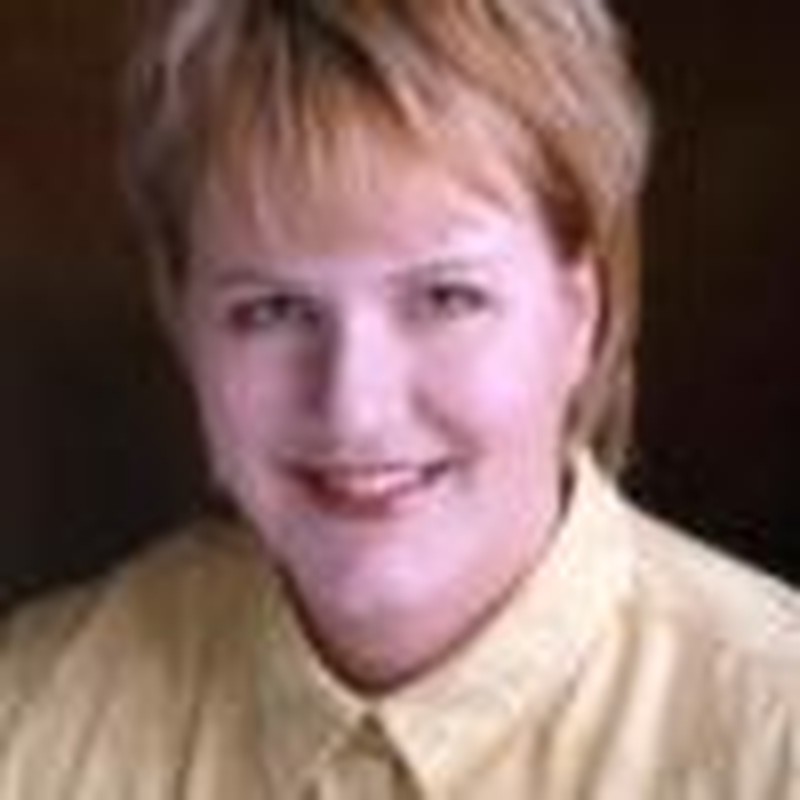 Accomplished author Lisa Tawn Bergren has worked in various facets of Christian publishing, but the most significant turn in her career (thus far) occurred when she obeyed God's instruction to temporarily give it up.
In 2001, amid an abundance of opportunities, Bergren took a break from an industry she loved.
She resumed writing four years later. However, instead of returning to her previous genres of contemporary and historical romances and children's books (including the perennial best seller God Gave Us You) she penned The Begotten, a supernatural medieval thriller that earned her accolades from industry professionals and became a 2007 Christy Award finalist.
Bergren, the author of 28 books, recently shared from her home in Colorado Springs, Colo. how following God's directions continues to be the most rewarding aspect of her literary career.
When did you realize you wanted to be a writer?
I always loved curling up with a good book. I always enjoyed writing. I got a degree in English literature (but) I never really considered that I could possibly be a writer. I knew English would be usable in business or marketing. Writing a book seemed a romantic ideal.
What path did you take after college?
I was a "ski bum" in Park City, Utah. I really found myself in a dark place because I drifted so far from my foundation of faith. I was bartending on Sunday mornings. I was walking on the wild side. It was Christian books and Christian music that brought me back to my knees and helped me understand what I was missing. I left Park City and went to Israel and Egypt. I decided to come home and work in an industry that had made such a difference for me.
Where did you start?
I worked for a Christian music company, helping on a variety of fronts, with marketing and with whatever else was needed. I had a met a friend of a friend in Park City who was writing Harlequin romance novels. There was something about knowing someone who had done it that made it click—a real person can write a book.
At that time in Christian fiction, there was not a lot of variety. You had Janette Oke, Frank Peretti. I've always liked writing something different than someone else out there. I wrote a contemporary Christian romance novel.
While you were pitching your book to Multnomah Publishers, you also sought a staff position. Where did that lead you?
I received an offer for my first book, Refuge, on the same day I started working at Multnomah. I was a marketing coordinator and then a marketing manager and then the editor-in-chief of the Palisades (contemporary Christian romance) line. I ended up writing six novels for them.
I was part of the leadership team that started WaterBrook for Random House and served as editor of the fiction line for them for four years. During that time I also wrote three historical novels and women's fiction.
By then you had married and started a family. Did this change your aspirations?
I went home to be with my babies (two daughters) when they were 5 and 2. During that time, I wrote two contemporary general novels that could work for men and women. I also launched a company called Good Books and sold books and gifts from home.
When and why did you stop writing?
I was teaching at a writers' conference (in 2001) and God gave me two words: 'fallow season.' I'm a doer, so it was crazy and illogical to me to take a fallow season. Contracts were available to me and we were in need of the money. But He was so clear. I prayed and tried to negotiate Him down to one book. He was very persistent and insistent.
If I hadn't taken that hiatus, it would have killed me. I came close to burnout—launching a company, handling book due dates at the same time and handling family traumas.
Can you share some of those challenges and how God shepherded you through them?
Six months after I decided to take a hiatus, my niece Madison (Mady) died in the middle of the night from a congenital heart defect. She was 6 years old. Sheltering my kids and myself through that grieving process was huge. Six months after that, I was pregnant with my son, Jack. We weren't planning that either. God could see all that ahead—the good and the hard and what I would need.
What led you to write again?
Three and a half years into taking a break, I sensed a need to get back into the groove. I had read The Da Vinci Code in 24 hours. I loved the pacing and the intrigue, but I obviously hated the heresy. I'm a huge Lord of the Rings fan, and those movies were coming out around that time. This led me to write a big epic quest trilogy that had some of the pacing and intrigue of The Da Vinci Code, but to remain scripturally accurate.
How did you devise the plot for The Gifted Series, and specifically for the critically acclaimed first book, The Begotten?
I talked to a couple of biblical scholar friends and told them I was looking for a Biblical mystery. They mentioned the lost letters of St. Paul. In 1 Corinthians you see a reference to letters that are not part of our Christian canon. What if someone were to find a new letter from St. Paul? What would be the most evocative thing he would write about, but remain true to the letters we do know? I thought it would be spiritual gifts, pre-reformation and pre-renaissance. That's how I wound up with supernatural thrillers. The second book in the gifted series, The Betrayed was published in September. I am writing the third book, The Blessed.
What is your advice to aspiring writers and others who long to fulfill a God-given dream?
There are seasons in all of our lives. Just because an open door hasn't appeared before us at the moment we want doesn't mean it won't come down the line. The older I get, the more I'm comfortable with just trusting that I'm to do what's laid before me and trust Him to do what He's going to do and accept that. God is good all the time, no matter what happens.


Stacy Hawkins Adams is a freelance writer and Christian fiction author. Her third novel, Watercolored Pearls, was released last month.