Man Meets Chick Lit in Blackston's Last Mango
Annabelle Robertson

Crosswalk.com Contributing Writer

2009

21 May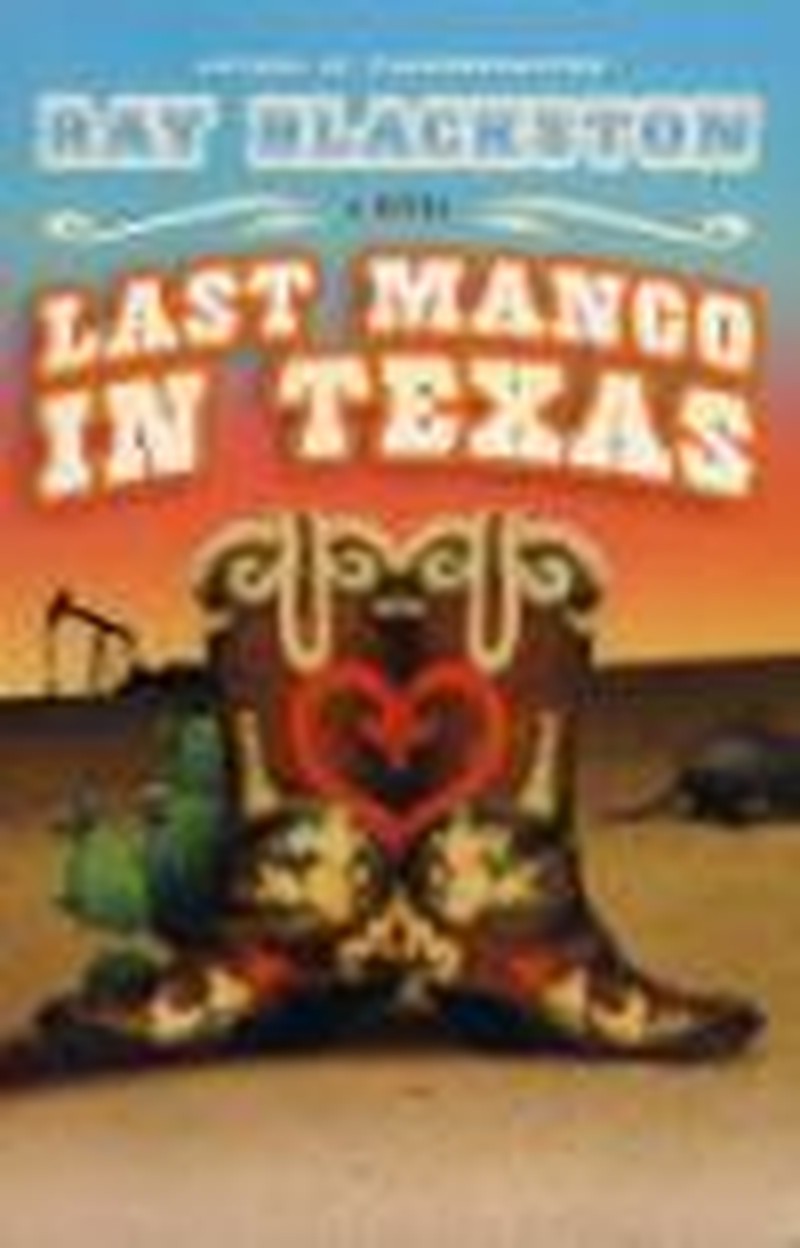 Author: Ray Blackston
Title: Last Mango in Texas
Publisher: Faith Words
Looking for some light-hearted chick lit—from a guy's perspective? Look no further than Ray Blackston's Last Mango in Texas, a college-age romp that will take you from the plains of Texas to the jungles of Africa.
Kyle Mango is your average university student. He's studying at Texas Tech, for lack of a better place, and he's pledging a fraternity, for lack of anything better to do. He's also a nominal Christian, for lack of any decent teaching from his parents. But the frat game is getting to Kyle, so when the lights are low and Michael Jackson's "Thriller" starts to play one night at a party, it's no surprise that Kyle starts to feel uneasy. Then he notices a really cute girl doing the Mummy dance—the right way, that is (unlike everyone else). Before Kyle knows what's happened, the girl has convinced him that he needs to escape from the fraternity and move into the dorms. Right away.
They gather his belongings and embark on a wild trek across the roof of the frat house, and Kyle makes the leap. Literally. He lands in a dorm room with a guy named Chang, who happens to be really cool as well as, Kyle later learns, a committed Christian. Now Kyle is out of the frat house and in the arms—at least in his mind—of a gorgeous girl. Could life be any better? Yes, if only Gretchen, that gorgeous girl of Kyle's dreams, had actually hung around for more than a few weeks.
'Turns out that, unlike Kyle, Gretchen is a bit of a granola head. She's run off to Alaska to save the birds. But, as Gretchen's hatred of all things corporate intensifies, Kyle is focused on his studies. Gretchen keeps sending updates—and invitations to join her. But soon, Kyle has hit his senior year and is ready to graduate. Then life takes a surprising turn.
Kyle's beloved Uncle Benny dies and leaves him 800 acres of land that are home to four working oil wells. Kyle bones up on his completely nonexistent knowledge of oil and oil drilling. He partners with Chang, a business major, who helps out in that arena. Soon, the two are wearing a couple of Stetsons and pumping black gold from the earth at an alarming rate. Alarming for Gretchen, that is, who is cleaning that oil off of her precious birds up North. If she knew, of course. Because even when Kyle finally goes to visit, not surprisingly, he can't bring himself to tell her.
Fortunately, that's what friends are for. During Kyle's trip to Alaska, Gretchen's friend, Regina, Googles Kyle and learns all about his career. She threatens to tell Gretchen but instead tries to blackmail him. Kyle takes the high road, however, and fesses up. After a circuitous route that culminates in a missions trip to Africa, both he and Gretchen must ask themselves some serious questions. In particular, they need to figure out what God is asking them to do—and what does that mean, exactly, for their relationship?
Blackston's previous books, A Pagan's Nightmare and Par for the Course, of his Flabbergasted trilogy, saw strong success, and Blackston's fans are not likely to be disappointed with his most recent novel, either. Kyle is both a credible and winsome character. He tends to bumble his way through life, but he's not a dork. Just a normal guy that most people will relate to. After Kyle finds his way into a successful career, we see a distinct shift in his personality, however, which becomes more mature and responsible—and more willing to think about the hard questions that life is throwing his direction.
Chang is an excellent foil for Kyle's protagonist. He leads by example and never gets preachy. Likewise, Blackston throws in a few more characters who give us a chance to think about what is what in the faith, like Uncle Benny's now-reformed former bookie. This gentle exposition of these characters' lives allows readers to see and hear a faith message, without getting it jammed down their throats. This is oh-so-rare in Christian fiction, and Blackston is to be strongly commended for his handling of this oh-so-sensitive subject.
Blackston won't be nominated for a Pulitzer—at least with this book—but he's a decent writer. He knows how to move a story forward with lots of spins and curves, in a way that is both engaging and real. He also has a flair for the funny, which will keep readers smiling, if not laughing out loud, on occasion.
Overall, Last Mango in Texas is a lighthearted yarn that will appeal to both sexes. It's enough of a romance for the gals, with enough male angst and soul-searching for the guys, albeit probably the younger ones, most of all.

**This review first published on May 21, 2009.