New Book Can Prepare for Questions About "Passion"
Mark Kelly

Baptist Press

2004

17 Feb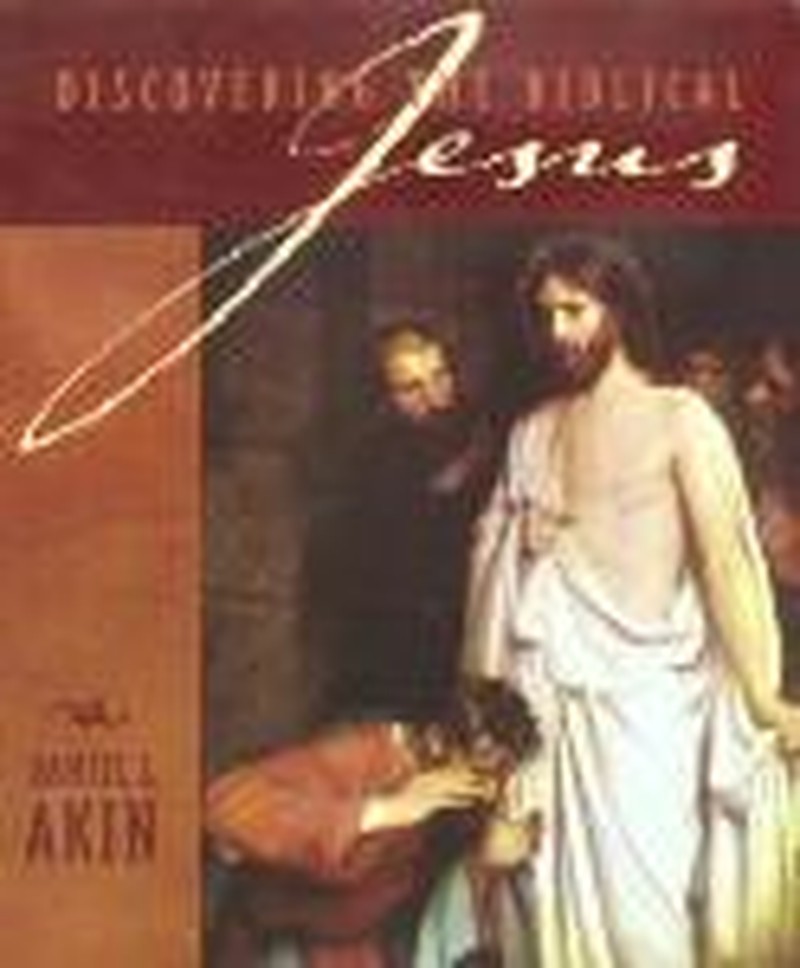 NASHVILLE, Tenn. — When Mel Gibson's controversial new film, "The Passion of the Christ," opens Feb. 25, millions of Americans will be wrestling with the question, "Who is Jesus?" A new book from LifeWay Christian Resources will help churches and Christians answer the question.
The film's realistic portrayal of Jesus' brutal execution will shock many unbelievers – and even some Christians – who have no idea about the horrible suffering Jesus willingly endured, said David Haney, an editor at LifeWay. "Discovering the Biblical Jesus" tackles the issues believers face in explaining Jesus to an unbelieving, pluralistic society.
"Discovering the Biblical Jesus," written by Daniel L. Akin, president of Southeastern Baptist Theological Seminary in Wake Forest, N.C., focuses not only on the central doctrine of the Christian faith but also on the central question in life, Haney said.
"What will people do with Jesus as a result of watching this movie?" he asked. "How will we respond to the questions and interest generated by this unprecedented opportunity?"
"A Mighty Witnessing Tool"
The Gibson movie could lead lost Americans – otherwise immune to the Gospel – to consider Christ for the very first time, said Morris H. Chapman, president of the Southern Baptist Convention's Executive Committee.
"God may well transform this film into a mighty witnessing tool for reaching people in America who may never have been reached any other way," Chapman said. "It will be difficult for a person to see it and walk away unaffected by what has been seen and heard."
Haney noted, "Discovering the Biblical Jesus marshals the biblical evidence about Jesus' identity, divinity and resurrection. It explains the meaning and significance of His saving work on the cross, His ascension and His lordship over our lives.
"The study will take readers beyond understanding the biblical teachings about Jesus. It will equip them to present the truth about Jesus to those who need to know Him."
Too Good an Opportunity?
Discovering the Biblical Jesus is the newest installment in the series of studies prepared for Baptist Doctrine Week, which this year will be April 19-23. However, the six-chapter study can be conducted any time with either small or large groups – and the days prior to the movie's release may be too good an opportunity to pass up.
Haney sees God's providence in the fact that a study of Bible truth about Jesus is coming to bookshelves just as a controversial motion picture is about to confront a whole society with the unalterable fact of who Jesus is.
"When we planned this doctrine study, we had no idea that the movie was being conceived or that its release would coincide with the book," Haney said. "That's something God did.
"Discovering the Biblical Jesus will equip individual believers and churches to respond to the questions unbelievers will have after watching the movie. Churches can be good stewards of this tremendous opportunity by using the book to make sure believers know who Jesus is and how to explain their beliefs to others."
Hostile to the Truth

Many forces in American society today are hostile to the truth about Jesus, Haney said.
"Postmodernism says there is no truth. Universalism says Jesus is just one of many ways to God. Inclusivism says people can be saved by Jesus without personally trusting Him," he said. "Cults try to redefine Jesus. Liberal theologians deny a large number of the biblical accounts of Jesus' life and teachings.
"The question Jesus asked 2,000 years ago – "Who do you say I am?" – is still the fundamental question of life," Haney said. "At a time when it is politically incorrect, we must lift Him up with uncompromising loyalty and Spirit-empowered boldness.
"We hope that through this study, readers will fall in love again with their Lord and will be motivated to tell the world that He is 'the Messiah, the Son of the living God'" (Matthew 16:16).


© 2004 Southern Baptist Convention, Baptist Press.  All rights reserved.  Used with permission.