Our Year-Long Romance with Jane Austen
Lori Smith

Crosswalk.com Contributing Writer

2007

27 Aug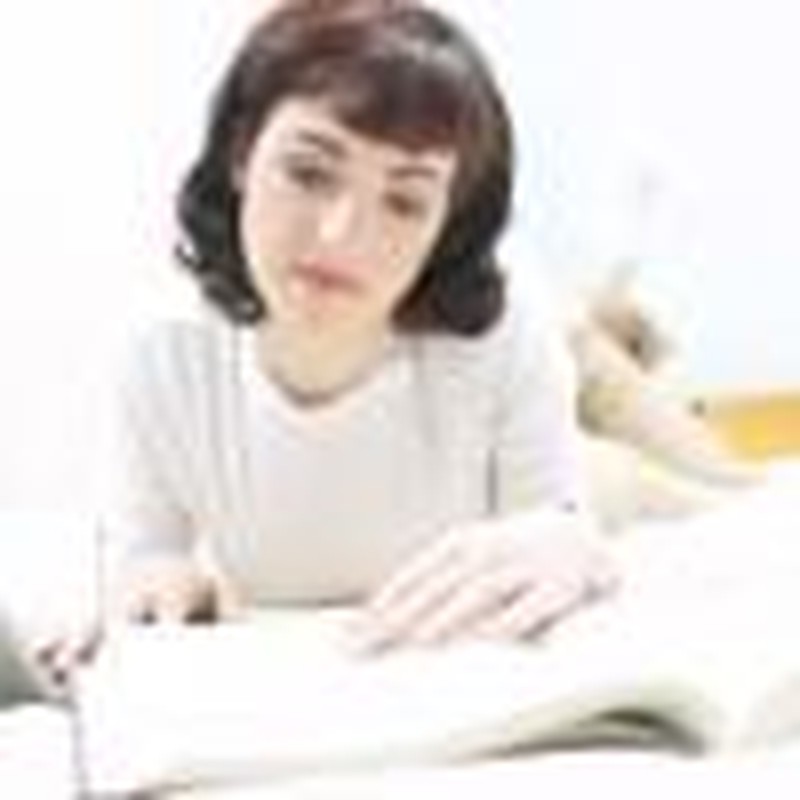 It has become the "Year of Jane Austen." Becoming Jane, a Hollywood movie about her life, starring Anne Hathaway, opened in August. In September, the best-selling novel The Jane Austen Book Club, will be released as a major motion picture. Masterpiece Theatre will run adaptations of all six novels (four of them new) along with a biopic in their "Complete Jane Austen Season" beginning in January.
Then, of course, there are books—everything from biographies to fan fiction (including a travelogue by yours truly). Want to understand Austen's world? Read Margaret Sullivan's Jane Austen Handbook or Joan Klingel Ray's Jane Austen for Dummies. Want to follow a modern heroine time-traveling back to Austen's England? Check out Confessions of a Jane Austen Addict. Or want to follow an ardent fan visiting a faux Pemberley, complete with actors in the role of Mr. Darcy? See Shannon Hale's Austenland. You can even create your own Austen adventure in Lost in Austen or read a novel of Jane's own life with Nancy Moser's Just Jane. Or travel to the places Austen lived and loved in my own A Walk with Jane Austen.
Austen truly is everywhere, which has fans giddy, and everyone asking: Why?
I adore Jane Austen. Or perhaps it would be more correct to say that I, like so many of my friends, believe Colin Firth as Mr. Darcy is the ideal man. (My apologies to Matthew MacFadyen, who puts on his best high-and-mightiness for the role in the newest, big-screen version of Pride and Prejudice with Keira Knightley.)
My own Austen adorations began when I was in college and picked up a copy of Pride and Prejudice at a used book sale somewhere. I was in full-on crush mode at the time—a crush with particularly Austenian themes, in that I didn't think the guy was all that attractive until I got to know his character and realized what a great guy he was, rendering him incredibly desirable.
I moved on to read the rest of the novels and eagerly await the various film adaptations. Austen's works, and the movies based on them, became the things I returned to whenever I needed to escape the world around me, the literary equivalent of comfort food. Once, when I was suffering with a four-month-long exhaustion the doctors could only describe as "a mono-like virus," I pulled out my VHS copy of the BBC version of Pride and Prejudice (the one with Colin Firth) only to find that the pictures had been worn out and I was left with just sound. I watched it anyway—five hours of gray static—listening to the sound and imagining the scenes in my head. Admittedly, I was sick.
But the adoration hasn't waned over the years, which leaves me with some troubling questions. What motivates this devotion to all things Austen? Is it simply the appeal of fairy-tale romance, or is there something more redeeming here?
There are so many answers to that question. I'm sure the romance is a big part of it. The falling-in-love journey, with all of its miscommunications and setbacks, can be an awful lot of fun, as Austen captured in what was essentially the beginning of chick lit.
But there is much more to Austen. You can't read her books or her letters without knowing that she had a wonderful energy for life. She loved to laugh, and her books are full of humor we still understand today. Her dialog is pitch-perfect. Writer Laurie Viera Rigler told USA Today, "She's almost eerily contemporary despite the bonnets, the balls and the carriages, because she's so keen and hilarious an observer of human nature."
Who hasn't recognized hints of Mr. Collins or Lydia Bennet in a passing acquaintance? As Marsha Huff, president of the Jane Austen Society of North America, said in a recent New York Times article, "Everyone thinks she's Elizabeth Bennet."
To be honest, I think there's a great deal of oversimplification in our love of Austen. When our world is complicated, hers appears simple. Ours is cell phones and email and not nearly enough time to do everything that needs to be done, while hers is tea and careful conversations.
But I think there's something much more substantive here, something that has given Austen great staying power—something easy to overlook and difficult to reproduce. In a word, I think it's character.
Austen's stories play on a solid foundation—that of her little-discussed faith. As a devoted Christian, Austen cared about good and evil in all the small ways they work themselves out in our lives, and captured those in her books. She prayed that she herself would not be deceived "by pride and vanity," and clearly wanted the same for her characters.
C.S. Lewis in his Selected Literary Essays said the world of Austen's novels "is exacting in so far as such obedience is rigidly demanded; neither excuses nor experiments are allowed." Almost every major character undergoes a transformation—you could almost even call it a repentance. Persuasion's Captain Wentworth is not allowed to have been motivated solely by hurt feelings, but by "angry pride," which he admits is ridiculous and yields painful consequences to himself and Anne. Emma, whom everyone must agree spoke truthfully when she told old Miss Bates that she must limit the number of "very dull" things she said, is not allowed to just laugh it off as a joke. Until Emma recognizes this meanness, and as a result her propensity to overlook her own faults and need for correction, she cannot be really worthy in Austen's mind. In Pride and Prejudice, Darcy as a child "was given good principles, but left to follow them in pride and conceit." Marianne in Sense and Sensibility allows her emotions to lead her into questionable situations, readily giving offense and ultimately caring only about her own happiness,
Austen is careful enough to notice these things, as do her characters with time. I think this solid moral foundation gives Austen much of her staying power and is one of the reasons we are all drawn to her today. Perhaps we don't realize it, but Austen's clear definition of right and wrong is very attractive and is often the central theme around which the stories revolve. Could we love Darcy if he never gave up his pride? Or Elizabeth if she didn't realize how horribly she had judged him? Or Knightley if he did not correct Emma?
There are lessons here for all of us, but part of Austen's brilliance is that she is so gentle—and her writing so much fun—that we hardly notice the reproof.



Lori Smith is a full-time freelance writer whose first book, The Single Truth received widespread acclaim and was featured in a front page story in The New York Times. She has covered religion writing for Publishers Weekly since 2004, and her writing has been featured on Breakpoint.org and in Washingtonian magazine, Christian Single, and Discipleship Journal.

Her second book, A Walk with Jane Austen (WaterBrook Press), will be available in Ocotber 2007. Tracing the steps of her literary hero Jane Austen, Lori explores universal themes of love, heartache, community, independence, creativity, a woman's place in the world, and the rarely primed subject of Jane's faith—and Lori's own.