What to Read This Summer
Crosswalk.com Staff

2006

15 Jul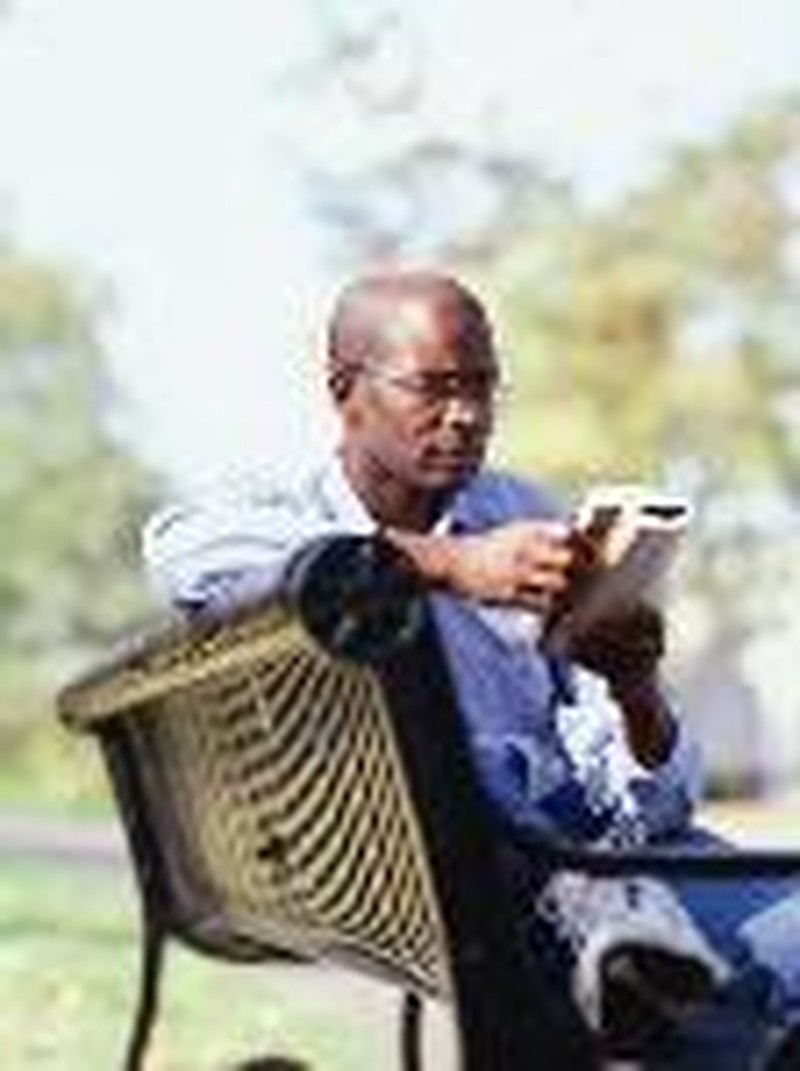 Just like ice cream, thank goodness there are 31 flavors and then some when it comes to books - specifically what books you might want to read during the lazy days of summer.  Our staff members are recommending a few of their current favorites to you that just might sound like a flavor for you.
Jim Cumbee
President, Non-Radio Media
Title:  "Love and Hate in Jamestown"
Author:  David A. Price
Publisher:  Vintage
"Love and Hate in Jamestown" by David A. Price reveals the substance of John Smith's role in America's foundation. The scope of Smith's heroism and contribution has too much been fodder for fairy tales and too little the basis of solid history. This book should be must reading for any student of American history. Although not written for the Christian audience, per se, Price's book leaves no doubt of God's hand in the formation of this fragile colony on the Virginia coast. Weather, hostile natives, disease, lack of food and water, and vicious in-fighting could have caused Jamestown's doom, yet through the leadership of men like Smith, America has become the greatest nation on Earth. It didn't happen without sacrifice, hard work and God's favor ... a lesson for even today.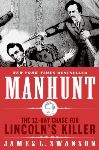 Title:  "Manhunt, The 12-Day Chase for Lincoln's Killer"
Author:  James Swanson
Publisher:  HarperCollins
"Manhunt, The 12 Day Chase for Lincoln's Killer" by James Swanson is a breath-taking tale of Booth's murderous mission in April 1865. John Wilkes Booth was one of America's most famous citizens at the time of his evil rampage. A crazed man indeed, but he had a plan and purpose that I never fully understood before reading Swanson's powerful tome. Booth came remarkably close to escaping to the South where he thought he'd live forever as a hero, but instead, his demented life came to an end one morning when over-anxious Federal troops starting shooting despite the authority's demands that he been taken alive. But God's hand must have been in how Booth met his end, because it's now obvious that had he lived and endured an explosive trial, the healing of the post-war nation might have been much more traumatic. Swanson's book is a bit long and takes a while to get through, but it has not one word too many in telling this fascinating story in American history.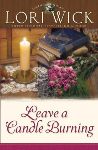 Title:  "Leave a Candle Burning"
Author:  Lori Wick
Publisher:  Harvest House
I seem to be on a history trend lately, but most recently, I took a turn at historic fiction with "Leave a Candle Burning" by popular Christian author Lori Wick. Set in middle 19th century America, Wick pens a well-paced story about the secret love a young doctor has for the wife of a patient. The plot is predictable and the outcome is clear early on, but the character development is constructed well and interesting. No summer is complete without a breezy boy-meets-girl love story.

Laura MacCorkle
Senior Entertainment Editor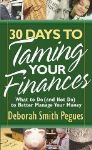 Title:  "30 Days to Taming Your Finances:  What to Do (and Not to Do) to Better Manage Your Money"
Author:  Deborah Smith Pegues
Publisher:  Harvest House Publishers
This handy dandy little paperback will take you just one sunny, by-the-pool afternoon to complete.  But the principles contained therein could last you a lifetime.  Author Deborah Smith Pegues, a certified public accountant and Bible teacher, takes a reader-friendly approach to the daunting, sometimes scary subject of money.  Each chapter deals with a different financial facet (debt, saving, recreation expenses, insurance, purchases, gift-giving, etc.) and is bathed in Scripture to support the author's points.  I found chapters such as "Cease Comparing", ""Pare Your Presents" and "Spend in Sync With Your Spouse" most interesting as they addressed topics I don't usually see in books about money matters.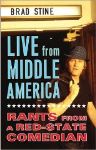 Title:  "Live From Middle America:  Rants From a Red-State Comedian"
Author:  Brad Stine
Publisher:  Hudson Street Press
Passport?  Check.  Underwear?  Check.  Good book for vacation reading?  If you've got Brad Stine's "Live From Middle America" packed in your bags, then you can definitely say "check!"  The 200+ page volume is filled with 40 humorous rants, er chapters, about everything from double standards ("Why I'd Rather Be Fat Than Short") to discount mega-retailers ("Why Conservatives Love Wal-Mart [and Liberals Love the State of Taxes]) to the Hollywood minset and agenda ("The Michael Moore Effect on Voting").  "Live" is a perfect stop-and-start read that'll fit in nicely with whatever activities you have planned on your overseas vacation or road trip in the heartland of America.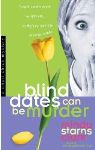 Title:  "Blind Dates Can Be Murder"
Author:  Mindy Starns Clark
Publisher:  Harvest House
A little mystery, a little romance and a few household tips?  Look no further than Mindy Starns Clark's "Blind Dates Can Be Murder."  It's the second title in the "The Trouble With Tulip" series starring the "twenty-first century female MacGyver" and protagonist, Jo Tulip.  Written from the perspective of four characters' points of view, the story manages to weave in bits on online dating, a murder mystery, female friendships and communication between the sexes.  If anything, "Blind Dates" is a good reminder that God is always in control and can work all things together for His good – no matter how bizarre the circumstances!

Shawn McEvoy
Faith Editor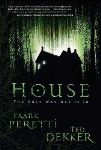 Title:  "House"
Author:  Frank Peretti & Ted Dekker
Publisher:  WestBow
This supernatural thriller is slated to become a motion picture in 2007, so now is the time to check it out before it hits the big screen. When two traveling couples find themselves stranded in the back woods of Alabama as dusk approaches, they find shelter in a nearby inn that from the outside looks well cared for and inviting. But appearances are deceiving. By nightfall, they're locked inside with their thoughts and their pasts, trying to survive a murderous game they have no chance at winning. Is it too scary? Not once you understand what the book – though fiction – is really trying to say. …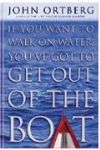 Title:  "If You Want to Walk on Water, You've Got to Get Out of the Boat"
Author:  John Ortberg
Publisher:  Zondervan
It's been around for a couple years now, but Ortberg's book is a natural fit for beach readers who'll have the built-in visual aid of watching sailboats go by. It also works for anyone with comfort zone issues, those wondering how or if they are spiritually gifted and frustrated entrepreneurs. You'd never have thought Peter's act of un-thinking faith while coming to Jesus over the water in a storm (only to start sinking as soon as he focused on his circumstances) could have so many far-reaching applications.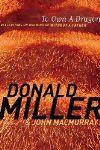 Title:  "To Own a Dragon: Reflections on Growing Up Without a Father"
Author:  Donald Miller & John MacMurray
Publisher:  NavPress
Everyone knows who Donald Miller is now … don't they? If not, don't begin this worthy quest here! Go get "Blue Like Jazz" first and devour it! However, if you're already indoctrinated in Miller, or if you've ever had a father, lost a father, or been a father, you'll find a companion in this book. There are things a child just won't learn without a father figure, says Miller, including the notion that boys are born with what it takes to become men. You'll laugh at Miller's opening revelation that as a teen he believed "black people have it great" since Bill Cosby was such a fantastic TV father; you'll nod in understanding at his illustration of mentoring habits of elephants; you'll marvel at his candor as he addresses a frat house full of University of Texas Longhorns with the equivalent of a sex talk their own fathers likely never had with them.