Dreamgirls Not So Dreamy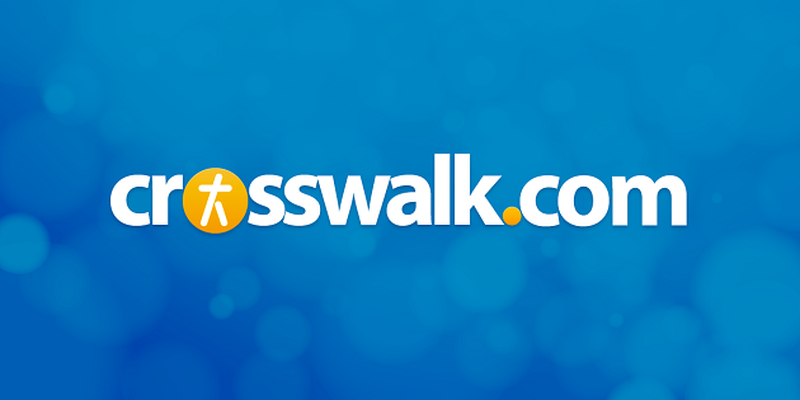 DVD Release Date: May 1, 2007
Theatrical Release Date: December 25, 2006 (wide)
Rating: PG-13 (for language, some sexuality, and drug content
Genre: Musical
Run Time: 131 min.
Director: Bill Condon
Actors: Jamie Foxx, Beyonce Knowles, Eddie Murphy, Jennifer Hudson, Danny Glover, Anika Noni Rose, Keith Robinson, Sharon Leal, Hinton Battle
Undoubtedly the musical movie genre has seen a bit of a resurgence in recent years. We will probably never see a return to the Fred Astaire/Ginger Rogers golden age of musicals, nor even the Rodgers and Hammerstein "Sound of Music" era, but that won't stop Hollywood from turning out a few gems. Movies like "Moulin Rouge" and "Chicago" from a few years ago which exude the musical energy of a by-gone time where musicals were just a lot of fun.

It certainly won't stop us from having to endure musical like last year's "Rent" or "The Producers" which don't really translate well from their famous stage productions. Unfortunately the horribly over-hyped "Dreamgirls" is much closer to the latter films than any of the golden age greats.
Based on a Tony-winning Broadway production, "Dreamgirls" follows the careers of a fictional African-American singing group, looking a lot like Diana Ross and the Supremes. In the opening number, The Dreamettes (Beyonce Knowles, Jennifer Hudson, and Anika Noni Rose), audition at a local Detroit amateur talent show, thinking that a win will rocket them into stardom. Despite a crowd-pleasing performance, the young Dreamettes lose the contest but catch the eye of smooth-talking talent promoter Curtis Taylor (Jamie Foxx). Curtis offers the ladies a job singing backup to larger-than-life singing sensation James "Thunder" Early (Eddie Murphy), who has run off previous singers with his womanizing ways.
Soon Jimmy Thunder and the Dreamettes are touring around the country. While the group sees moderate success, they have trouble launching themselves into the superstardom that Curtis has promised. Conniving Curtis, looking to turn his merry troupe of performers into a new record label, runs off Jimmy's longtime manager Marty (Danny Glover), and starts handing out payola to local radio stations for air time. Soon Curtis convinces everyone to change things up for more mass appeal. The Dreamettes become "The Dreams." Heavy-set lead singer Effie (Hudson) is moved into a backup role to make room for the more attractive Deena (Knowles). Effie's huge ego can barely take the blow, but the rest of the group convinces her to "take one for the team." Soon Effie is replaced, due both to the self-serving machinations of Curtis and Effie's own inability to deal with being pushed out of the limelight.
Early musical numbers in "Dreamgirls" are catchy and fun to watch. But as the movie goes on, the slower it seems to get. Songs become longer and more melancholy; the story much thinner. This change in tone is certainly designed to match the plot and accentuate Effie's departure from the group, but this flawed pacing all but cripples the story. What's more, the first half of the movie has almost no musical performance that is not associated with stage show or rehearsal. Thus the viewer not familiar with the source material is left wondering is this actually a musical, or a fictional music biopic in the vein of "That Thing You Do."
In addition, acting from the leads leaves a lot to be desired. Jamie Foxx proved beyond doubt he has the chops for a musical movie like this with his Oscar-winning performance in "Ray" two years ago. Yet his Curtis Taylor is flat and unimpressive. Beyonce Knowles, whose singing is fantastic, also gives a lackluster performance. The alleged romance and marriage between Curtis and Deena is completely unconvincing.
Where the film shines is in the supporting roles of Jennifer Hudson and Eddie Murphy. Hudson, a former "American Idol" contestant, seemingly throws her heart and soul into the stubborn Effie. Murphy's steals every scene he's in as the crazy Jimmy Early. His dancing, singing, and hyperactive delivery seem to simultaneously channel Jackie Wilson, Little Richard and every other over-the-top R&B performer from the early rock-and-roll era you could name. Murphy's performance of a lifetime is a joy to watch, and leaves you thinking he just doesn't get enough screen time.
Eventually the main players wise up to the self-serving Curtis. Although it seemingly takes years for them to finally look beyond the carrot of success he dangles in front of them all. Over their careers the friends and family hurt one another and reconcile. If the movie's message is "be sure your sins will find you out," it is portrayed rather ineffectively. Maybe we are meant to see an object lesson in the personal perils of fame and fortune.
Perhaps this story worked much better on stage, but as one of this year's most anticipated films, "Dreamgirls" is disappointing. Successful musicals on both stage and screen must exude a great deal of energy. "Dreamgirls" unfortunately has very little.
AUDIENCE: Older teens and up
CAUTIONS:
Drugs/Alcohol: Several scenes in night clubs and bars where people are drinking. Jimmy has a cocaine addiction and is shown with drug paraphernalia a few times.
Language/Profanity: A small amount of profanity throughout the film.
Sex/Nudity: Characters are shown in bed together twice, but nothing explicit. Jimmy is a notorious "ladies man" who cheats on his wife, and drives away his backup singers with his persistent advances. Effie and Curtis father a child out of wedlock.
Violence: None to speak of.