Giants Predecessor an Inspiring, Worthy Effort
Annabelle Robertson

Crosswalk.com Contributing Writer

Updated

Nov 16, 2007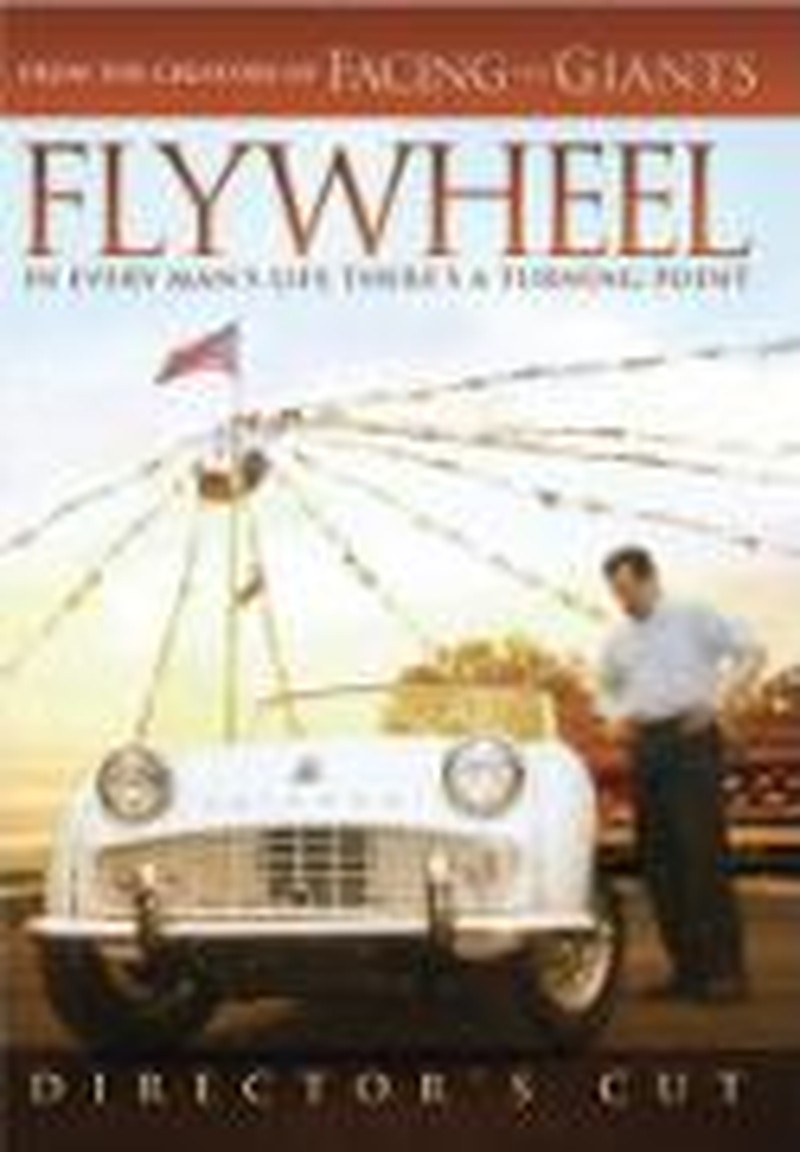 DVD Release Date: November 13, 2007
Rating: Not Rated
Genre: Drama
Run Time: 114 min.
Director: Alex Kendrick
Actors: Alex Kendrick, Janet Lee Dapper, Tracy Goode, Walter Burnett, Richie Hunnewill, Treavor Lokey
Jay Austin (Alex Kendrick) is as slick as snot on a doorknob. For two years, he's run a successful used car business in Albany, Georgia, where he's trained all of his employees on the finer techniques of the con. Nobody is safe from Jay's wily ways—even the local preacher. Not that Jay goes to church much, mind you. And when he does, he's still trying to cheat by putting empty envelopes into the offering plate.
Jay's making good money, but it never seems to be enough. He's behind on his mortgage and overdrawn at the bank. He can't even meet the monthly payments on his business loan. Unlike everyone else, Jay's son, Todd (Richie Hunnewill), sees straight through dear old dad. And Jay's wife (Janet Lee Dapper), who is pregnant, can't hide her derision. Their marriage is one barb after another, with deadly silence in between.
Finally, Jay has had enough. After a televised sermon, he decides to turn things over to the Lord and bows the knee—literally. He asks Jesus into his life, confesses his sins and begins to make amends. First, he apologizes to his wife, which turns things around instantaneously. Then he sets out to spend more time with Todd. Next, he informs his employees that things are going to be different—significantly different—at work. Furious at the loss of high commissions, they walk out and join the local competitor.
Jay is happy about leading an honest life, but unfortunately, that doesn't translate into much cash. In fact, there is far less money in the coffers than ever before. Soon, the bank has come a-callin'—and if Jay doesn't come up with $32,000 during the next few days, they'll repossess everything. Something big needs to happen. Thankfully, something does. But then God reminds Jay of all the people he's swindled.
Flywheel is actually the first movie made by Kendrick and the now-famous team at Sherwood Baptist Church in Albany, Georgia. Facing the Giants, their second cinematic effort, created an unprecedented stir as "the little Christian film that could." It snagged a big distribution deal and opened in theaters across the country, after private showings led to every filmmaker's dream.
Flywheel isn't destined for the Oscars. Made with just $20,000, it tends toward the "camcorder" look, with an uneven quality. In many of the evening scenes, for example, the texture decomposes along with the light, giving them a grainy feel. The acting and the direction are also hit-or-miss. Kendrick, who wrote and directed the film, is surprisingly good as Jay—and quite believable. Dapper, on the other hand, significantly hampers the project. The role needed a much stronger actor who could show nuance and make the character more appealing. As Jay's son, Hunnewill is surprisingly good. And Tracy Goode and Walter Burnett, who play Jay's bickering, greedy salesmen, were positively hilarious. I also loved the actress who rebuked Jay and set him straight, along with the spoofs of used car commercials. Good writing, good direction, good acting—all around.
There are moments when the dialogue really snaps, like Goode and Burnett's exchanges and the scenes where Jay (mini-spoiler) pays back his old customers. Other times, like the conversations between Jay and his wife and his conversion scene, feel forced, with far more "telling" than "showing," which leads to a sense of overkill. Having Jay simply kneel, for example, would have been much more powerful than praying out loud. Likewise, his immediate understanding of spiritual truths (like the command to become "the spiritual head of his home") seemed unlikely and very preachy.
I like the parallel of the restored convertible car, which gives the film its name. And even though the plot is somewhat unrealistic—as all movies are—it's still a good story. Some will say that this isn't the way God always works. We don't always see tons of miracles, just because we decide to serve Christ. But sometimes, we do. After all, these filmmakers did, over and over again—and that's what their film is about. It's meant to give us hope. And toward that end, Flywheel is very successful indeed.
Would they benefit from a little nuance (not to mention a lot of money)? Absolutely. And their heavy-handed gospel-sharing probably won't convert the average unbeliever. But these dedicated amateurs have tremendous potential, and you can't help but admire their "go get 'em" attitude. Believers from every background are sure to be inspired and blessed.
DVD EXTRAS:
All new commentary from Alex and Stephen Kendrick
Alex and Stephen Kendrick discuss their new film, "Fireproof"
"The Making of FLYWHEEL"
Deleted Scenes, Outtakes, Bloopers
Special Message
Butch Bowers and Jay Austin TV spots
CAUTIONS:
Drugs/Alcohol: None.
Language/Profanity: None.
Sexual Content/Nudity: None.
Violence: None.