Preacher's Kid Doesn't Sing
Richard Abanes

Crosswalk.com Contributing Writer

2010

4 May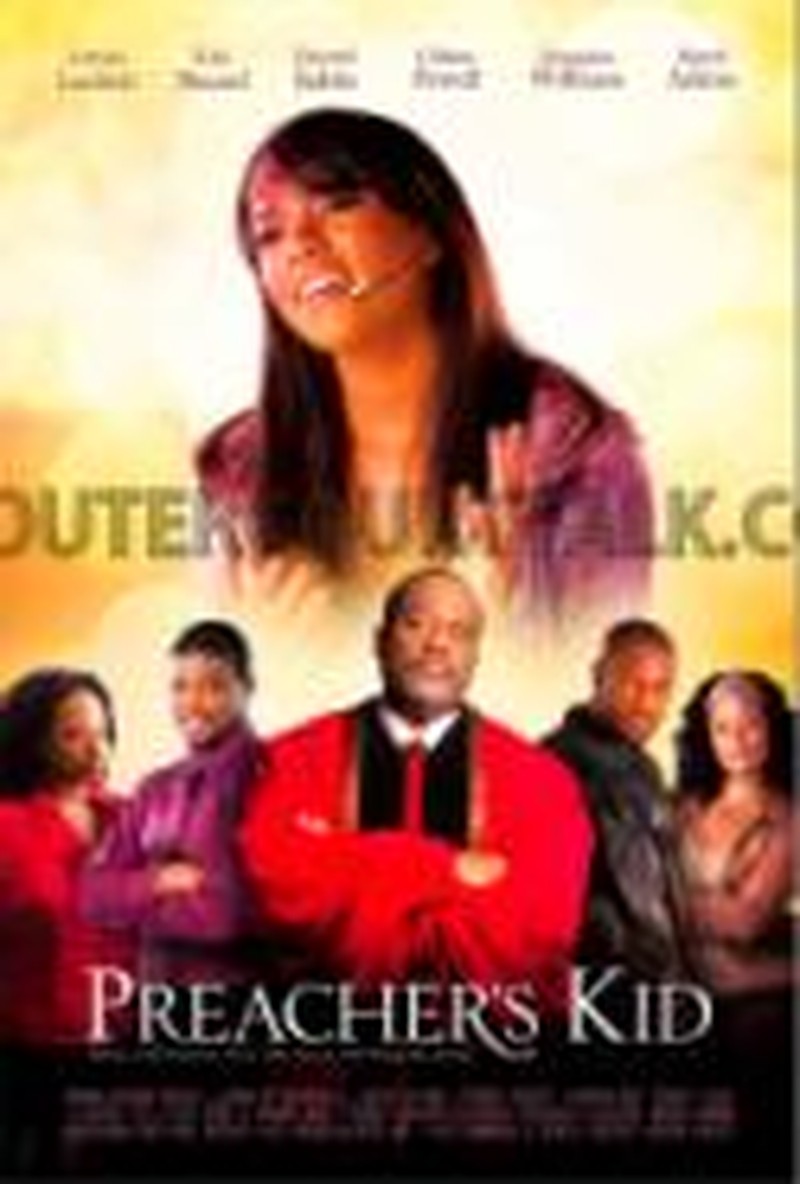 DVD Release Date: May 3, 2010
Theatrical Release Date: January 29, 2010
Rating: PG-13 (for thematic material involving some sexual content, violence, brief drug use)
Genre: Drama
Run Time: 110 min.
Director: Stan Foster
Actors: Letoya Luckett, Tammy Townsend, Durrell "Tank" Babbs, Rae'Ven Larrymore Kelly, Gregory Alan Williams, Essence Atkins, Clifton Powell
It's not that the message of Preacher's Kid (directed by Stan Foster) is bad. Its message good—i.e., no matter how far someone might stray from God, it's never too far to eventually come back home into the loving arms of Jesus (and their family/friends). But the movie's execution of this truth is where it fails miserably. The script is poor. The acting is amateurish. And the music uninspiring.

Problems begin almost immediately with the film's portrayal of Christians; to be more specific, African-American Christians. It takes the worst stereotypes of both blacks and Christians, then combines them to create caricatures for our amusement. But I didn't find them amusing, I found them irritating and representative of the worst possible products of religious extremism.

First, we see four holier-than-thou elderly "sisters" of the congregation decked out in their finest Sunday-go-to-meeting outfits. They are rude, self-righteous, and judgemental—pillars of the congregation.

Next, we hear from a good girl in the church who scolds her friends for wanting to go see a movie.

Finally, we meet Bishop King, the church's pastor, played by Gregory Alan Williams (notable for his many television roles). He's everything a pastor SHOULDN'T be—religious, narrow-minded, obsessed with doing the Lord's work (not in a good way), authoritarian, rigid, and legalistic. His only redeeming quality is that he loves his daughter, Angie (Letoya Luckett, former member of the R&B group, Destiny's Child). But he locks her up so tight at home that he practically forces her out into the world of sin just so she can breathe.

This is where the story really begins. Angie, the star singer of the church, has had enough. She's 21-years-old and is still being told how to live her life—to the point of her father actually threatening to ground her as if she were a teen! So she breaks free by auditioning for a touring gospel show. She gets the part. Her father forbids her to go. She says she doesn't need his permission and she's leaving. He tells her to never come back.

Her experiences go from bad to worse, due almost completely to her falling love/lust with the lead male singer of the Christian show, Devlin, played by R&B singer Durrell "Tank" Babbs. As it turns out, Devlin is anything but Christian. But that's okay, as Angie says, "You're what every church girl wants—a bad boy who loves the Lord." Really? Is that what every church girl wants?

We then find out that hardly anyone in the show is very "Christian." The men, we're told, spend their money on "dirty movies" in hotel rooms. Cast members are conniving and callous. The directors and producers are as mean-spirited as can be. And the sexcapades going on between cast members appear unbridled. I kept asking myself—where are the Christians in this film? Even beyond the negative imaging of Christians, I was also struck by the unrealistic and absurd depiction of productions, touring, and how theater actual works.

Predictably, on the road is where Angie eventually consents to lose her virginity with Devlin, who almost instantly proceeds to ignore her, sleep with other women, use drugs in front of her, treat her like dirt, and even abuse her physically. Yet she stays with him night after night. He is despicable—a dog. But she's his dog.

So the story goes until Angie just happens to know how to save the life of the show's star, who has an asthma attack. This makes the star so grateful that she not only teaches Angie how to perform her role, but then she gives her the role! Angie is a hit, becomes a gospel star, comes back home, and all is well. Once more, we're asked to believe the unbelievable. Bottom Line: A good try to present a good message. But it missed the mark.

If you want to see a movie with gospel heart, stellar acting, true representations of Christians, and music that will bring tears to your eyes, go rent The Preacher's Wife (1996) with Whitney Houston and Denzel Washington.

CAUTIONS:
Language/Profanity: One quick use of "hell no" by a "Christian."
Smoking/Drinking/Drugs: Light social drinking as well as mild drunkenness shown.
Sex/Nudity: None.
Sexual situations: It is made very clear that Angie and Devlin regularly have sex. Devlin also has sex with at least another woman in the cast. And it is suggested that once Devlin is through with Angie, he will then pass her along to another male cast member like an object.
Violence: A few scenes wherein Devlin physically abuses Angie. There is also one fist fight scene between Devlin and one of Angie's male friends.
Morals/Ethics: A serious flaw in this movie is its depiction of Christians—not only those who are clearly not walking with the Lord, but also those who supposedly are walking with the Lord.