True Story Proves Inspirational in "Take the Lead"
Annabelle Robertson

Entertainment Critic

2006

6 Sep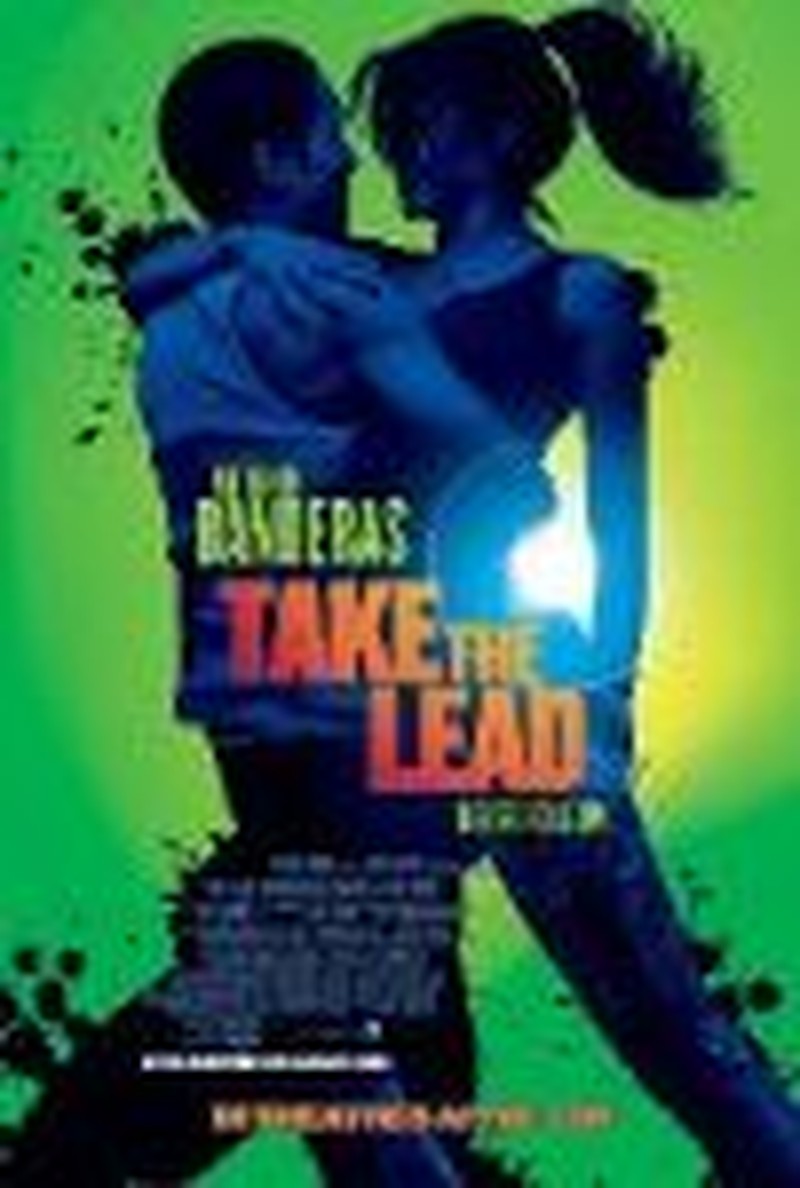 DVD Release Date:  August 29, 2006
Theatrical Release Date:  April 7, 2006
Rating:  PG-13 (for language and mature themes)
Genre:  Drama
Run Time: 108 min.
Director:   Liz Friedlander
Actors:   Antonio Banderas, Alfre Woodard, Rob Brown and Yaya DaCosta
Shall we dance?  Yes, it's another dance movie – and another ballroom one at that.  But do music, culture and movement ever really go out of style?  Well, then.  Take your places.
When Pierre Dulaine (Antonio Banderas) witnesses a young man viciously vandalizing a parked vehicle, something propels him to a nearby high school, where he asks to speak with the principal.  Augustine James (Alfre Woodard) and Dulaine are about as different as two teachers can get.  Dulaine, who is half French and half Spanish, spends his days listening to classical music and teaching wealthy students how to foxtrot and tango.  He is well-mannered, elegant and just the slightest bit naïve. 
James, on the other hand, is abrupt, no-nonsense and cynical.  Not only that, but she's shed any illusions about her students – many of whom grace her walls in a sobering memorial.  So when Dulaine offers to teach her students to ballroom dance, James can't help but laugh.  Then, with a "You'll see" and a shrug, she assigns him to the detention room, where more than a dozen students spend their afternoons acting up, refusing to study and discouraging more than a few dedicated teachers.
Dulaine isn't interested in money.  Five dollars a day is hardly worth the effort of taming this unruly crowd.  He just wants to give the kids something they all deserve – a dose of culture and maybe, just maybe, a second chance.  But how can anyone convince a bunch of hip-hopping teens to appreciate Gershwin, much less swing and do the rhumba?  And even if you can, will it really make a difference?  Stay tuned.
"Take the Lead" is based on the efforts of one very real Pierre Dulaine, who is now a faculty member of the American School of Ballet and The Julliard School, as well as the founder and director of the American Ballroom Theatre, the engine behind thousands of ballroom dance lessons in the New York City public school system.  Dulaine, who began dancing in England and moved to the U.S. in 1971, has performed throughout the world and won numerous awards together with his partner, Yvonne Marceau, since 1976.
Hollywood first shined the spotlight on Dulaine last year with the hit documentary, "Mad, Hot Ballroom," which highlighted his inspirational dance program for children.  Currently, as a result of Dulaine's efforts, his "Dancing Classroom" program is a part of the curriculum in more than 60 New York City schools, where it helps some 7,500 elementary school children gain social awareness, confidence and self esteem – skills that Dulaine insists are crucial as they move into young adulthood.
This film, while certainly energetic, isn't flawless.  It is too long and moves slowly at times, and it doesn't create the same breathtaking awareness that first hits you when you watch "Mad, Hot Ballroom."  Also, in the wake of movies like "Dangerous Minds" and "Shall We Dance," it has a definite been-there-done-that feel.  Finally, the kid's stories are much the same as those we've seen elsewhere – at-risk teens making bad decisions, but who change under the auspices of patient, devoted mentors.
We can't stop making movies about inner city teens, however, just because we've seen their plight before.  And we certainly can't stop making movies about people like Pierre Dulaine, simply because he's a dance instructor – especially when actors like Banderas do such a fine job of portraying them.  Equally adept is Woodard, who handles every role brilliantly.  And, nowhere among the young actors is there a moment of bad acting – pretty good for a large ensemble.
Several DVD extras also make this a worthwhile rental, especially the featurettes and, if you're so inclined, an on-camera tango lesson.  Younger audiences should steer clear, however, as the film does deal with mature themes, with language to match.
Regardless of the fact that the subject matter has been tackled before, "Take the Lead" is a moving story that should coax a smile, however wry, from the most cynical of critics.  If it was just another dance film, it might be less inspirational.  But because the film is based on a true story, it's hard not to walk away at least a little encouraged about life, and the ability that we all possess, no matter what our circumstances, to change.
      
DVD EXTRAS:
Deleted Scenes
Three Trailers Remixed by Well-Known DJs
Three Behind-the-Dance Featurettes
"You Take the Lead" – Interactive Tango Demonstration
Audio Commentary by director and editor
CAUTIONS:
Drugs/Alcohol:  In a few scenes, drug use and drug trafficking is implied. One or two scenes with social drinking (in background).
Language/Profanity:  A few mild obscenities and profanities; some lewd lyrics can be heard in rap music.
Sexual Content/Nudity:  Suggestive dancing.
Violence:  Several scenes with guns and/or fighting, but no murder.  In one, a main character is beaten and his life is threatened.