10 of the Best Christian Characters in Movies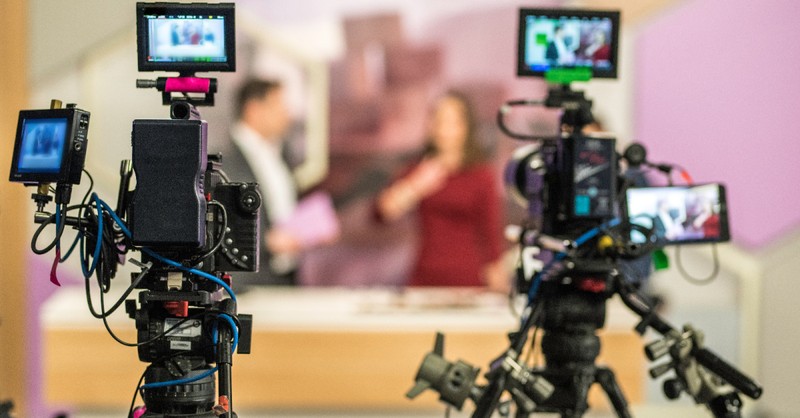 A well-written Christian character is hard to find these days. Popular culture loves to paint Christians as self-righteous hypocrites, while faith-based media tends to portray us as supremely courageous saints. In both cases, viewers are left with a picture of Christianity that's neither accurate nor believable. There are a few movies however, that do depict Christians as loving, compelling characters, flaws and all. Here are ten examples from recent films of Christian characters who honor God with powerful, authentic faith.
Philomena Lee (Philomena, 2013)
From the beginning of Philomena, it's clear the movie's titular heroine is far from perfect. She's timid, gullible, and utterly helpless in a crisis. Yet, despite her faults, Philomena (Judi Dench) has many of the qualities of a Christ follower. She's honest, loving, shows genuine respect and kindness to everyone she meets, and when confronted by her old tormenter, chooses forgiveness over hatred. Philomena's story is a humble reminder of how God uses simple acts and people to accomplish extraordinary things.
Bob Ladouceur (When the Game Stands Tall, 2014)
Coach Ladouceur was never concerned primarily with winning. Even when his team became famous for their 151-game winning streak, he continued to say that victory was never their goal. You see, Ladouceur (Jim Caviezel) didn't just want to teach his boys how to be good athletes, he wanted to teach them how to become good men. When a humiliating defeat and the realities of life nearly crush the team's morale, Coach Lad's lessons on the importance of faith, family and integrity rebuild their broken spirits. In a world where winning is everything, Bob Ladouceur reminds Christians that our triumph is in Christ.
Father James (Calvary, 2014)
In several ways, Father James (Brendan Gleeson) embodies the struggle of the modern Christian. He lives in a time and place where the Church is viewed as obsolete, and its members with suspicion or contempt. As for Father James himself, he struggles with doubt, anger, and uncertainty over his past decisions. In this situation, it would be easy for anyone to despair, give up, or run, but Father James chooses to persevere instead. He teaches viewers that no matter how dark the sins of mankind may seem, the acts of forgiveness and sacrifice will always be stronger.
The Burpos (Heaven is for Real, 2014)
Whatever Christians may think of Heaven is for Real, one thing the movie did very well was give its audience a picture of a loving, Christian family. The Burpos (Greg Kinnear, Kelly Reilly) play against every religious stereotype in modern film: they're not hyper conservative or morally superior, and they don't believe all of life's problems can be solved with a Bible verse and some prayer. What they are is human, from their financial worries to their Sunday dinners, and like every Christian family, they struggle with maintaining their faith in difficult times. What sets the Burpos apart is that they continue to trust in God and in each other, even in the face of great doubt.
The Bishop (Les Misérables, 2012)
The Bishop is only in Les Misérables for a few moments, yet his actions dictate all that follows. When Jean Valjean is caught stealing the Church's silver, The Bishop (Colm Wilkinson) could have easily had him arrested. Instead, he shows Valjean mercy, and gives him the rest of the treasures before urging him to turn his life over to God. The grace of The Bishop would change Jean Valjean's heart and thereby save the lives of many others. His is a powerful and moving testimony of the transforming love of Jesus Christ.
Aibileen Clark (The Help, 2011)
Courage isn't just about being strong, it's about standing up for what's right in the face of great fear. For Aibileen Clark (Viola Davis), this meant sharing her experience as an African-American maid working in fiercely racist Jackson, Mississippi. Aibileen's compassion also aids her as a surrogate mother to neglected children, and a friend to misfits like Skeeter Phelan and Minny Jackson. What audiences often forget, though, is that through all her trials and personal loss, Aibileen would continue to pray without ceasing. Her courage would change the world because it was grounded in an unshakable faith.
Leo Collins (The Vow, 2012)
What would you do if the love of your life suddenly forgot who you were? When a tragic accident robs Paige Collins of her memory, her husband, Leo (Channing Tatum), must work to rebuild their forgotten marriage. In some cases this requires patience, in others, unconditional love. The love with which Leo pursues Paige, even after she no longer really remembers or even wants him, is the tireless love with which God pursues His people. Leo accepts Paige for who she is, meets her where she is. He loves her enough to allow her to reject him, and his promises are unbreakable. These are the same phrases we often use to describe God to others. Though Paige forgot her husband, Leo never relinquished his love for her.
The Monks (Of Gods & Men, 2011)
Should we stay or should we go? This is the choice a group of Christian monks face when their remote mountain village suddenly comes under radical Islamic control. Each monk understands that the price of staying could be death, but their tiny community depends on them for medical support and more. Inevitably, the monks in this story based upon true events choose to remain despite the growing danger. Their commitment to the people in their charge, combined with their faith in Christ amid fear, is something all Christians should aspire to.
Thomas Avery (The Way, 2011)
The Way opens with Thomas Avery (Martin Sheen) mourning the loss of his son, who died while walking the famous Camino de Santiago, or Way of St. James. On an impulse, Tom decides to finish the ancient spiritual path his son was traveling, and becomes acquainted with other hikers walking the same trail. The Way is similar to John Bunyan's A Pilgrim's Progress, as Tom's journey is fraught with unforeseen troubles and reflections on his own failures. Yet by the end, Tom has come to accept his grief and recognize that beauty and love still remain in his life. His story is one with which many in the Christian walk can identify.
Jeremy Lin (Linsanity, 2013)
Technically speaking, Linsanity is a documentary, not a drama. Still, with positive depictions of Christians in the media at an all-time low, it's nice for young believers to have someone real they can look up to. As a professional NBA player and outspoken Christian, Lin has faced his share of discrimination. Linsanity details how racist attitudes followed him on and off the court, and how he was occasionally criticized for his faith. Even in the face of such pressure, Jeremy Lin continues to share the gospel of Christ to those who will listen.
Honorable Mentions: Leigh Anne Tuohy (The Blind Side); Abbe Faria (The Count of Monte Cristo); Jim Morris (The Rookie); Ashley Johnsten (Junebug); William Wilberforce (Amazing Grace)
Let us know your favorite portrayal of a Christian character in mainstream moviemaking in the comments below!
Publication date: October 30, 2014