3 Things to Know about 2 Hearts, the Romantic Movie with a Surprising Twist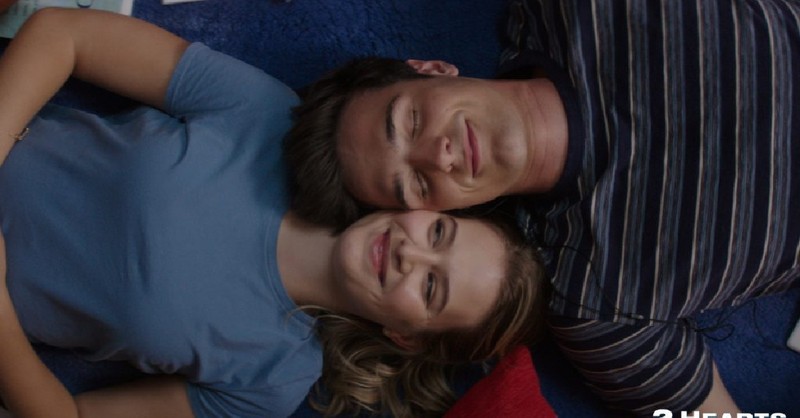 Chris is an outgoing high school senior who is full of life and doesn't believe in wasting a day. That includes spending time with his brother, John, who is more studious and less tempted to want to have fun with friends.
"It's beautiful outside. Come on," Chris tells John, wanting the two to play basketball.
Unfortunately, though, the two won't be going to the same college. John was accepted to a prestigious university. Chris will have to settle for his second choice.
"When things don't work out, there's always a reason," Chris' mother tells him. "We just might not see it in the moment."
Life, she tells him, is happening "for" him, and not "to" him.
Chris seems to discover the purpose for his different path when he meets a young college woman, Sam, who has a similar passion for life that he does.
They fall in love. But then a tragedy strikes that threatens their future together. What happens next?
The new romantic drama 2 Hearts (PG-13) follows the story of Chris and Sam and tells how their lives intersect with another couple – Jorge and Leslie – living in a different place in a different decade. It stars Jacob Elordi (The Kissing Booth series) as Chris.
Here are three things you should know about 2 Hearts:
Photo courtesy: ©Freestyle Releasing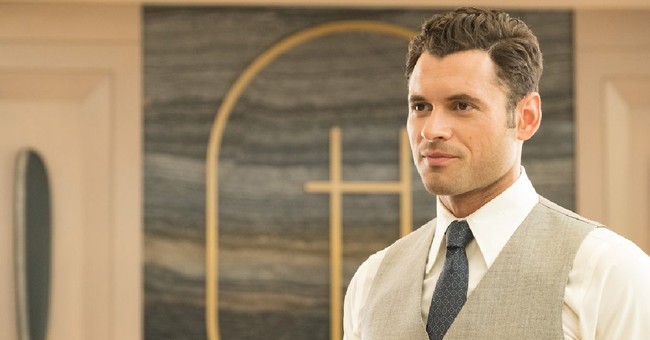 1. It's More than Just a Romantic Film
2 Hearts is a 2-for-1 special for fans of romantic flicks. We watch Jorge and Leslie fall in love (he's in the rum business, she's an airline stewardess) and we see Chris and Sam fall for one another, too (he's a freshman, she's a senior).
Yet the two stories are set in different decades and in different countries, and we're left guessing the connection. Are they the same people? Are they from the same family? As one commenter on the YouTube trailer opined, "This is my third time watching the trailer and I still have no idea what's going on." (The YouTube trailer has more than 38 million views – an impressive number for a non-blockbuster film.)
But this doesn't mean 2 Hearts is confusing. It's not. It's entertainingly sweet. The filmmakers smartly parallel each love story in the plot: their meeting, their falling head over heels, their facing of major life trials. Each takes place back to back.
2 Hearts is more than just a romantic film. It makes you practice patience to discover the "how."
Meanwhile, the four primary actors/actresses are great fits.
Photo courtesy: ©Freestyle Releasing
2. It Celebrates Love, Life and Everything that's Good
2 Hearts focuses on the wonders of romance and love, but at its core, it's a celebration of life and everything that's worth cherishing: friends and family, joy and laughter, fellowship and memories. It urges us to live life with kindness and selflessness – and without being dominated by regret. ("I wouldn't change any of it," Leslie says of her life after tragedy strikes.)
Similar to the new Jeremy Camp song Keep Me in the Moment, it also encourages us not to live life in the future or the past but in the present. That's what Chris does. He doesn't waste a minute of his life.
"There are only two ways to live your life," Chris says. "One is as though nothing is a miracle. The other is as though everything is a miracle. I choose to believe the latter."
When tragedy hits each family, they're tempted to dwell on the what if? and why? – but instead, find purpose in their circumstances. The final 10 minutes are a Romans 1:28 moment ("God works all things for good"), even if that verse isn't quoted.
Photo courtesy: ©Freestyle Releasing
3. It Has a Surprising Ending
2 Hearts can be difficult to describe without spoiling the final moments. That's because much of the movie's thrust is wrapped up in a plot that tosses you a curveball when you least expect it. It's a Hallmark-style Darth-to-Luke "I am your father" scene.
The film isn't faith-based, although it does have a few faith-centric moments: Jorge's family is Catholic, and we see his wife, Leslie, praying. Sam says she made a promise to the "Big Guy" when her mother was in a coma. A minister delivers a message, quoting Scripture.
2 Hearts earns its PG-13 rating with brief language (details below) and a scene of implied premarital sex between Jorge and Leslie (although no nudity). With a couple of tweaks, it could be rated PG.
For fans of romantic movies – and movies with a positive message about life – 2 Hearts is worth watching.
2 Hearts is rated PG-13 for brief strong language. Language details: f-word (1), d--n (1), OMG (2).
Entertainment rating: 3.5 out of 5 stars.
Family-friendly rating: 3.5 out of 5 stars.
Photo courtesy: ©Freestyle Releasing
---
Michael Foust has covered the intersection of faith and news for 20 years. His stories have appeared in Baptist Press, Christianity Today, The Christian Post, the Leaf-Chronicle, the Toronto Star and the Knoxville News-Sentinel.