4 Reasons To See A Wrinkle In Time (and 1 Disappointment)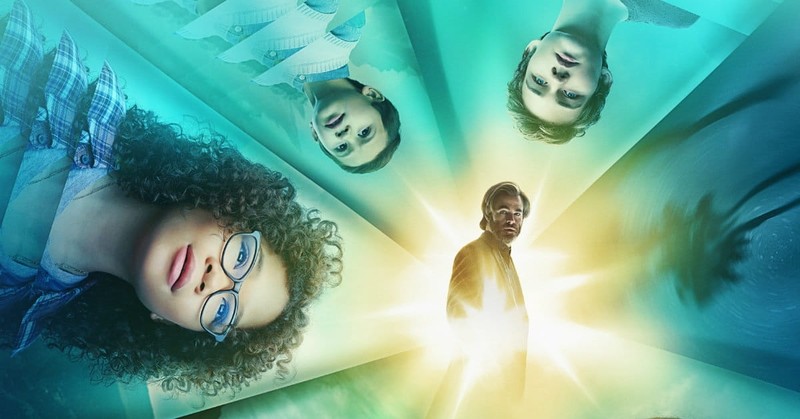 The new adaption of the classic sci-fi children's novel A Wrinkle In Time is a $100 million production from Walt Disney Studios, and it has an all-star cast to match.
Led by Oprah Winfrey, Reese Witherspoon, and Chris Pine, it also co-stars Mindy Kaling, Zack Galifianakis, and introduces young Storm Reid in a star-making turn. She plays the middle school heroine Meg Murray, a girl who must travel across space and time (with the help of three angelic guides) to rescue her father Alex from an evil force. It's a story about how light and love overcome the darkness.
From director Ava DuVernay (Selma) and a screenplay by Jennifer Lee (Frozen), this is a rare live-action big budget adventure that's PG-rated and family friendly. Crosswalk was able to attend a preview screening on the Disney Studio lot and hear from the director and cast.
Here are five things we learned: four reasons to be excited about this new major blockbuster, and one disappointment to prepare for (especially for fans of Madeleine L'Engle's beloved book).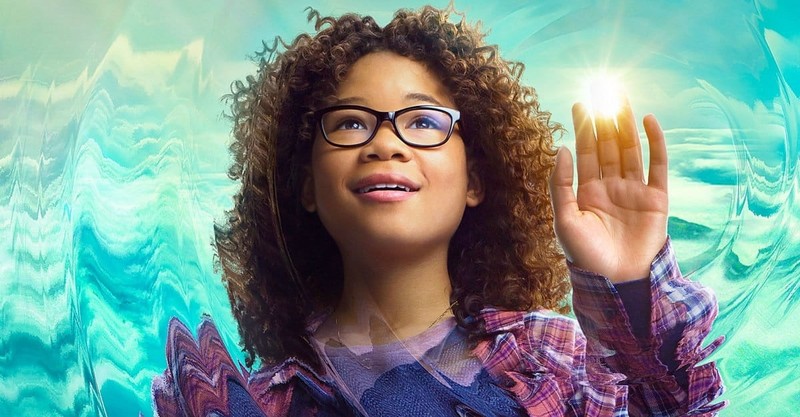 1. It's An Empowering Story For Young Girls
At school, Meg Murray is a bit of an outcast, teased by the popular kids. The film explores the effects of bullying, an issue that resonates so strongly today. Meg's journey gives her strength to be confident and secure in who she is, awkwardness and all, and to make tough, courageous decisions in the face of fears, but it also teaches her to have compassion for others instead of anger or hatred. Storm Reid describes Meg as someone who "learns to love herself and to stand up and fight for her family." This is a movie that, DuVernay says, proclaims "who you are is enough, and this is how you're going to make it through."

For a collaboration that involved so many powerful women in Hollywood, Reese Witherspoon added, "These are extraordinary women that I've admired for so long, and we got to talk about what we would we impart to a young woman, today, right now." Two boys also play key roles in the story, and Zack Galifianakis stressed that "this is something for boys, too. Boys need to be able to see themselves be vulnerable, see themselves be able to follow a girl and not always have to be macho, to see that it's okay to be sensitive. That means they're stronger."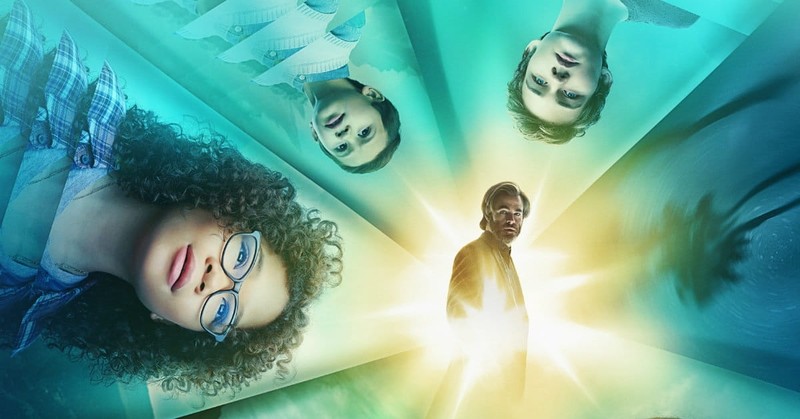 2. It's A Beautiful Daddy/Daughter Date Movie
The heart of this story is the relationship between a father and daughter, one that is strong, close, and full of love, but one that must also overcome a long separation and, for Meg, the realization that her daddy can't live up to the perfect ideal she wants him to embody. "The beautiful thing about this piece," Pine says, "is that you have a man who has been so needy of getting the validation of his profession that he forgets the most beautiful thing on the planet: this blooming flower of a gorgeous daughter that he has. He forgets that that's the prize, not other things. It's this."
By being honest about these imperfections, producer Jim Whitaker says it shows that the dad "can also learn things from Meg, and that helps her realize how much power she has as a young person." This is definitely a movie for fathers and daughters to share.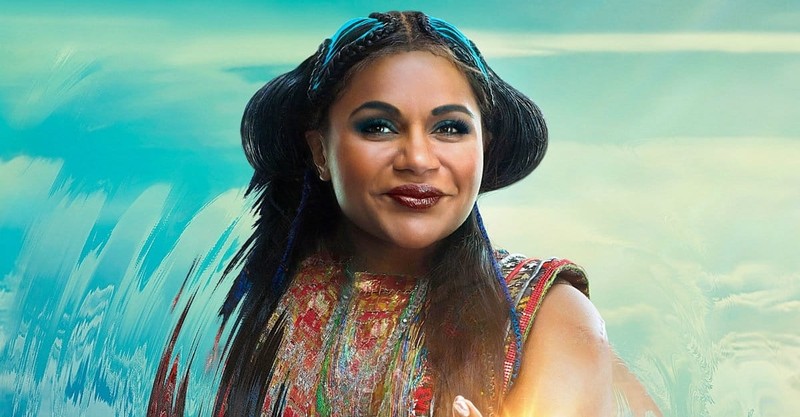 3. It Has A Multi-Racial Family That Supports Adoption
One of the big but effective departures from the book is the ethnic blend of the Murray family. Meg is the child of an interracial marriage, and her younger brother Charles Wallace is an Hispanic adoptee. Along with the diverse representation this approach provides, DuVernay said that it helped define Meg as "a girl who is inclusive of different kinds of people in her very being." Whitaker adds that it also helped the movie to be "organically inclusive", creating a "storyline that portrayed adoption as something beautiful."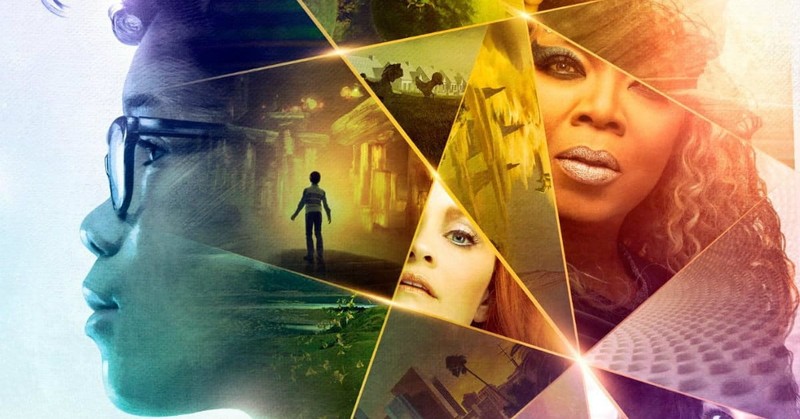 4. It's A Visual Wonder With Eye-Popping Spectacle
Using special effects to augment real world locations – like the South Island of New Zealand, which stood in for the utopian planet of Uriel – DuVernay and her team of visual wizards conjured images that are colorful and magical. "Uriel made me think of a flowering place where there is constant sunlight and plenty of water to help all living things grow," DuVernay said. "Picture the most beautiful place on Earth…Uriel is that times ten."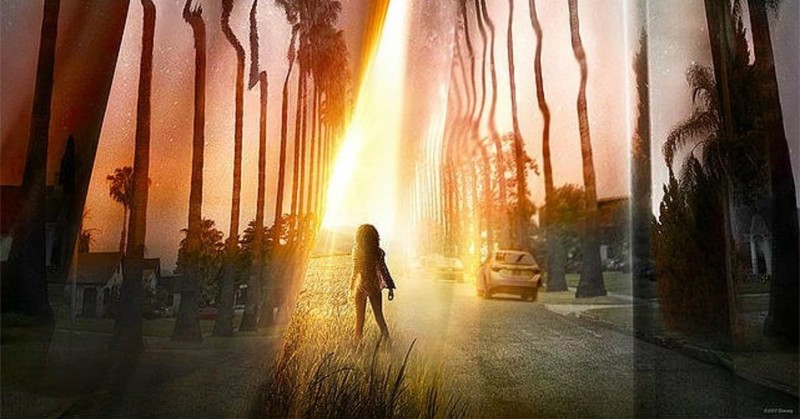 5. The One Disappointment: The Story Is Stripped of Its Christianity
Anyone who has read L'Engle's book (written in 1962) knows that Meg, her father, and family believe in God. Not a generic deity but the Father, Son, and Holy Spirit. Throughout the story, they cite Scriptures (like Isaiah 42:10-12, Romans 8:28-30, and 1 Corinthians 1:25-28) as ways to express their beliefs and ethics, as well as define the foundation for their faith, love, and courage. How this weaves Christian values into a sci-fi fantasy follows in the tradition of Tolkien's Lord of the Rings trilogy and Lewis's Narnia series, but then goes past metaphor and into the literal.
Unsurprisingly, this is completely absent from Disney's adaptation. A key character that personifies these beliefs is also dropped from the final cut (although deleted scenes may bring her back in the DVD release). People who've not read the book won't feel this void, but for those who have it's a glaring omission.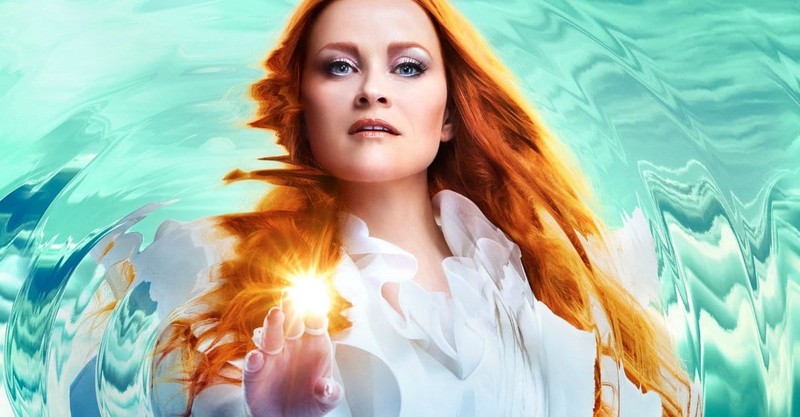 The Bottom Line
While the film version of A Wrinkle In Timedoesn't keep the book's explicit Christian worldview, it doesn't reject it wholesale either. It stays true to the letter and spirit even as it ignores its source. The result is something positive that kids can aspire to and that parents can feel good about, albeit in a more spiritually nebulous form.
As Oprah expressed it, in her sage iconic voice, "The darkness is there to help bring out the light in all of us. Like a candle, we just need a little bit of light. That's what we're hoping for. And if everybody can get that message, that's how we have hope in the world. We're looking for warriors who can bring hope back."
*Published 3/7/2018
---